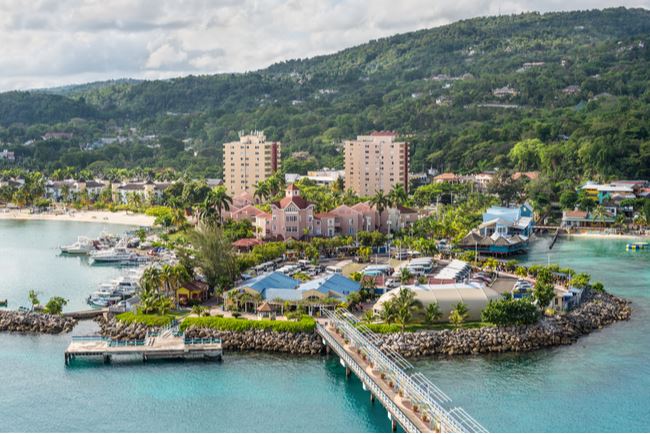 Before COVID-19 hit, Jamaica was getting into what would be its 10th consecutive year of tourism growth—numbers from January and February showed that inbound volume was expected to increase by 5.2% with 4.5 million arrivals at the end of the year.
But COVID-19 stopped that growth almost instantaneously and, following a worldwide travel shutdown, Jamaica had to pivot and adapt new protocols and procedures to restart its tourism industry, much like the rest of the world.
This was top of mind during the 30th edition of JAPEX (Jamaica Product Exchange), which took place virtually from Nov. 9-10, 2020.
Since reopening to international visitors in mid-June, the Caribbean island has successfully navigated the difficult balance of safety for locals and tourists while providing an attractive tourism product. Edmund Bartlett, Jamaica's tourism minister, the country has welcomed some 211,000 international tourists between June and September 2020, which generated tourism revenue of around $231 million.
In terms of airlift, most of the major airlines serving the destination are increasing service as the demand picks up, including American Airlines, Delta, JetBlue, United, Southwest, Air Canada, and WestJet.
"We are already seeing positive signs that buoyancy is returning to the tourism sector," Bartlett said. "Hotel occupancy rates are slowly inching up. We will see a 40% increase in arrivals over the winter season when compared with the previous period of our massive downturn."
Jamaica has operated its reopening by designating two areas as "resilient corridors" – one from Negril to Port Antonio and along the northern coast while the other stretches west from Milk River to Negril.
In addition to containing tourists and protecting residents, all hotels in the corridors have been COVID-19 certified and approved, with a standard set of protocols carried out by trained staff. It also allows tourists to stay in multiple accommodations within that corridor, if they wish, and enjoy the attractions there as well.
It's been a successful system thus far – Bartlett said there has been no known cases of COVID-19 transmission within the corridors.
"It's a major milestone in road to recovery. Travelers can stay in multiple places in the resilient corridor, and visitors can enjoy more of our unique offerings," he added. "They encompass the majority of our tourism region, allowing us to manage it effectively."
As Jamaica looks to move ahead and expand its arrivals, a key driver of its economy, it will introduce a new comprehensive insurance plan covering COVID-19 as well as other events including natural disasters. Jamaica Cares will be mandatory for visitors, effective the end of November, costing around $40 per person. The insurance will cover case management, transportation, patient care, with COVID-19 related coverage includes testing for symptomatic travelers, quarantine, and evacuations if necessary.
Medical emergencies will be covered up to $50,000 while on the island and $100,000 while traveling are covered under the program.
It will be required in conjunction with the Jamaica travel authorization request form travelers fill out five days before arriving on the island. Jamaica has also expanded the types of tests it allows, adding antigen tests in addition to PCR swab tests.
"Safety is of the upmost concern. It's paramount for consumers and they're willing to pay for it."