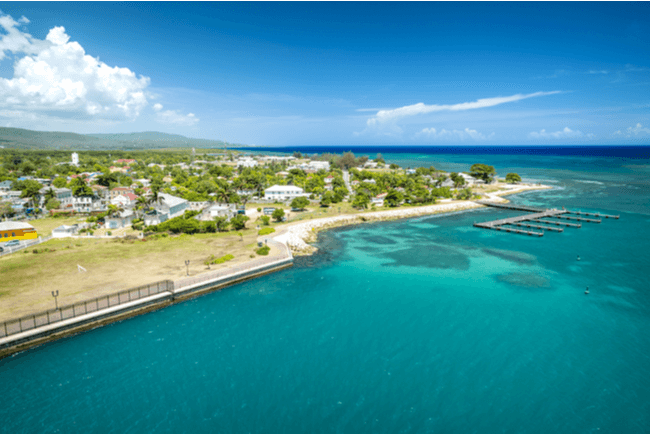 Nearly a year after COVID-19 halted travel worldwide, Jamaica, like many of its Caribbean neighbors, is looking back at how far it has come.
Since reopening its borders to travel, Jamaica has seen a spike in the summer months, welcoming over 80,000 visitors in July and August. December 2020 was the highest visitor month with 90,000 visitors, and 2021 has already brought nearly 11,000 arrivals.
It has all been very encouraging, said Donovan White, director of tourism, during a recent media briefing. "It's showing that for those who have a pent-up demand for travel, we can deliver a safe, secure, and seamless experience."
The tourism ministry believes that its pre-COVID numbers will come back by 2023, but much will be dependent on how the nation handles requirements from major markets like the U.S.
In January, Jamaica expanded testing capacity to help meet the requirements of international travelers ahead of their return home. Forty hotels and resorts are now providing on-property COVID testing for guests, and there are also mobile testing facilities within the designated travel zones or "Resilient Corridors."
The two corridors—the Northern segment stretching from Negril in Westmoreland across the northern coastline to Port Antonio in Portland and a South Coast segment running from Milk River in Clarendon westward to Negril in Westmoreland—ensure "we can monitor and maintain movement of visitors to the country when track and trace is needed," White said.
The country has also updated its own testing requirements. All incoming visitors must now provide proof of a negative COVID test with 72 hours of arrival. Travelers previously had up to 10 days to do so. White said the change was partly in response to greater transmission in recent weeks and months, as well as staying consistent with the global standards.
White also said the travel insurance portion of the Jamaica Cares program is still in development, and more details will be released on its launch soon. It planned to provide international health coverage up to $100,000 per visitor traveling to and from Jamaica, and on-island health coverage up to $50,000, costing $40 a person. He added that he still "anticipates" COVID-19 insurance will be mandatory.
Another area of conversation at the policy level is a vaccine passport, a form of digital documentation that would allow travelers to provide proof of vaccination to border officials. White said the tourist board will wait for guidance from the Minister.
Looking ahead, "hotel and attraction partners have worked tirelessly at great cost to function normally in a post-COVID era," White said. "They have invested heavily in ensuring they have protocols and training with staff so in the event, they do have to ramp-up rapidly they are in the position to do that."
For the U.S. summer allocation of flights, most major airlines have increased frequency of service from May to August, according to White.
To further bolster the destinations tourism product, White is "in discussions with a number of cruise lines about the concept of homeporting," including the opportunity to have an itinerary visiting different ports in Jamaica we well as some cruising from Jamaica to different ports of call and returning to Jamaica at the end of the cruise.
If there's unexpected demand in coming months, "Jamaica is ready from airports to transportation to restaurants to all aspects of the destination."