Kenya Airways Launching First Nonstop Flight from Nairobi to U.S.
by Barbara Peterson /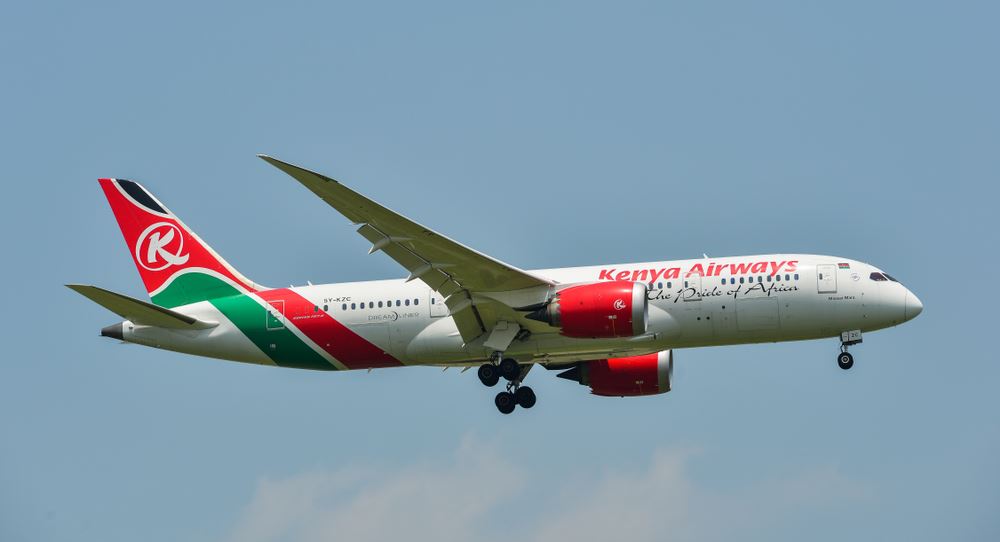 Delivering a much-needed boost to Kenya's tourism prospects, flag carrier Kenya Airways is scheduled to begin daily, nonstop service between Nairobi and New York's JFK Airport on Oct. 29, which will be the airline's first direct flights between the two countries.
According to CEO Sebastian Mikosz, the new service is expected to stimulate travel from the U.S. to East Africa and to other destinations on the continent, with Kenya's hub at Nairobi's Jomo Kenyatta Airport increasingly serving as a connecting point for destinations like Mauritius, the Seychelles and Zanzibar.
"We are targeting the premium leisure market, as well as the business traveler," he said during a recent visit to New York to promote the new service.
One of the selling points is that the flights will be via Boeing Dreamliner 787-800s, he said, which will make the 15-hour journey a lot more comfortable. The state-of-the-art jetliners use composite materials rather than metal in the fuselage, which make the cabin interior more pleasant with features like higher humidity and lower pressurization.
The jets will be configured with 234 seats, with 30 of them in business class; there are also several rows of economy "comfort" in coach. Mikosz said that he's hoping to introduce a premium economy product in the near future.
He noted that the direct routing also cuts a significant chunk of time out of the journey to Africa; U.S. passengers typically have to allot an extra day to fly to East Africa via Europe or the Middle East, often spending up to eight hours at transfer points in Europe.
Mikosz, who was formerly CEO of LOT Polish Airlines, was brought in to run the Kenyan airline a year ago. Tourism from the U.S. to Kenya has suffered in recent years; after the terrorist attack in 2013 at a Nairobi mall, the U.S. State Department issued a series of travel advisories warning of the risk of crime and further terrorist attacks in tourist areas.
Still, more than 100,000 Americans visited Kenya in 2016, and Mikosz said the new airline flights will stimulate demand for safari packages and other high-end products.
The new flight's morning arrival in Kenya is timed to accommodate fliers who want to continue on to other countries, with connections to more than 40 destinations out of Nairobi's airport, he said.