LAX to Become First Airport to Use Thermal Cameras to Detect COVID-19 Symptoms
by Jessica Montevago /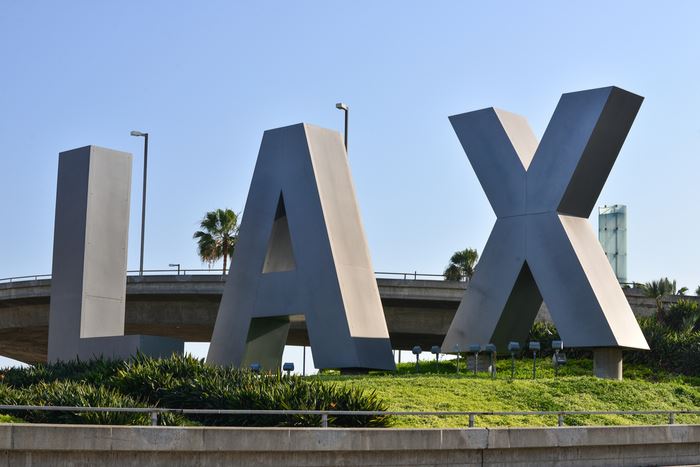 Los Angeles International Airport (LAX), one of the world's busiest airports, launched a thermal camera technology program on Tuesday, becoming the first airport to use the devices to screen both arriving and departing passengers for COVID-19 symptoms.
The program will screen passengers and if they detect someone with a higher temperature, they will receive a secondary screening. If the second check confirms the high temperature, passengers will be advised to not travel, but not prevented from traveling. Arriving international passengers who have a high temperature will be directed to Centers for Disease Control and Prevention staff for possible quarantine.
The program will be voluntary, and travelers will have to opt in to areas that utilize the thermal cameras.
The thermal camera technology will be used at two key points within the Tom Bradley International Terminal, and is part of a new Terminal Wellness Project launched by L.A. Mayor Eric Garcetti and Los Angeles World Airports (LAWA) to combat the spread of coronavirus.
"Our ability to spot folks exhibiting COVID-19 symptoms, as we saw at the beginning of this pandemic, is so critical to stopping its spread and ensuring that people can travel safely," Garcetti said at a news conference from the terminal.
The pilot program will be tested for 12 weeks to determine the effectiveness of the technology before deciding to roll it out to other terminals.
LAWA's latest initiative follows dozens of other health and safety measures implemented over the past few months, including a requirement for all passengers passing through LAX to wear face coverings at all times, with exceptions for food and drink, starting in May. LAX has also installed 250 hand sanitizer dispensers throughout the terminals.