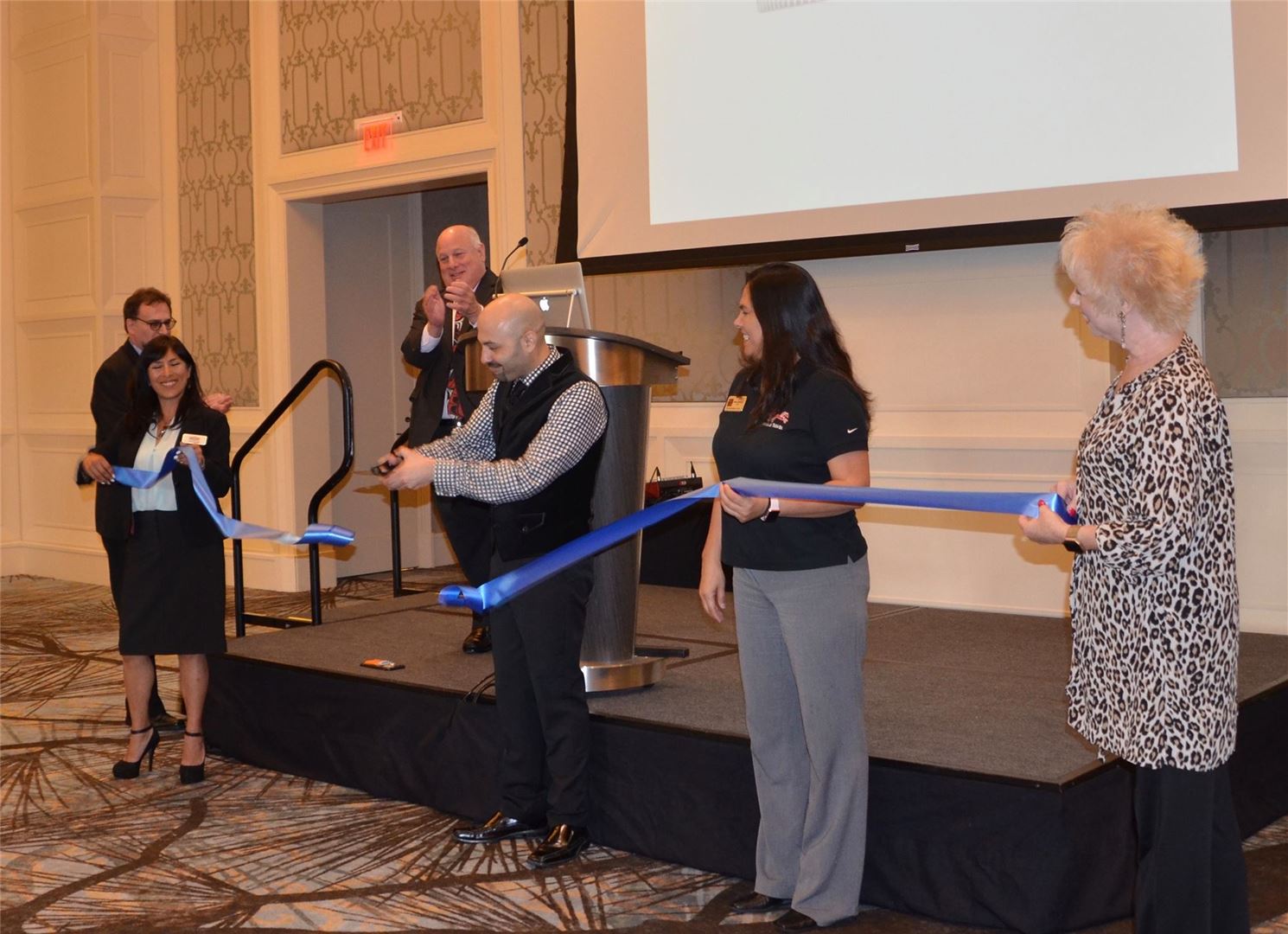 This month, the American Society of Travel Agents (ASTA) achieved a significant milestone on its strategic journey to bring the organization closer to agents where they work and live, launching the Central/North Florida ASTA Chapter, led by agents looking to invigorate and engage the local market.
With approximately 7,200 agents employed in Florida, and the state hosting the country's second highest concentration of agency locations, strengthening ASTA's presence in the region could help boost the organization's overall membership and awareness.
This new chapter's inaugural meeting was hosted May 2 (National Travel Agent Day) at the Four Seasons Resort Orlando at the Walt Disney World Resort, with 90 local travel professionals in attendance, including 68 registered agents.
Led by Mo Noubani, owner of The Travel Box International, in Orlando, the chapter fills the gap in a tourism region famous worldwide, but which has been underserved by an inactive chapter that wasn't meeting local travel professionals' needs. (In fact, the new Central/North Florida chapter even has a new tax EIN code, symbolizing its break from the past.)
"I am so proud of what Mo and Cessy [Meacham, owner of Anytime Travel Solutions, in Melbourne, Florida, and chapter vice president] have done, starting from scratch, and hosting 68 agents and agency owners, suppliers, at a property like the Four Seasons Resort in Orlando," said Robert Duglin, ASTA vice president, business development.
"This just doesn't happen. It takes a lot of work and passion," said Duglin, who started a chapter in a previous career life, and who also attended this event.
"ASTA's goal is to bring ASTA to the new members, versus the membership having to come to ASTA," said Steve Powers, east coast ASTA chapter regional director, who attended the inaugural meeting. "There are a lot of agents in the Orlando area, and so many suppliers coming in and saying we didn't know there were so many agents out there locally."
In South Florida, the National Association of Career Travel Agents' (NACTA) is the largest in the country, Duglin said, and is teamed up with the ASTA chapter there. Combined, those two organizations have tremendous engagement, and he sees the same dynamic growing in Central Florida.
"Arguably, South Florida is the epicenter of the travel industry, with so many key players there. I foresee this chapter doing incredible things for its members," Duglin said.
Powers said the inaugural meeting and accompanying trade show was "very electric. A lot of that comes from Mo. He's such an energetic person. He is very positive thinking and is constantly thinking of new ways to move his chapter forward."
New blood, new chapter
Noubani had worked for Starwood in VIP sales, spending more than ten years there, before starting his travel agency.
He got involved in ASTA a few years ago and when he came to see the overall goals of the organization in support of the profession, "I felt very motivated to get more involved," he said. The conversations between ASTA headquarters and Noubani started in 2017.
"I jumped on the opportunity, and I've been fortunate enough with the network I knew, knowing Cessy, that a group of us accepted the challenge to launch a start-up," he said.
Noubani's key driving principle is to do things differently. "The way we operate in our industry has changed. The way we communicate has changed. The way we work today is not going to work tomorrow, so I am hoping to help agents and suppliers think about what they are hungry for, and deliver it to them through our meetings, events, the way we communicate," Noubani said.
In addition to Noubani and Meacham, Helen Deavers, owner of Apollo Travel Inc., Melbourne, is the treasurer; and Karen Beasley, owner of Adventures By Travel, is the secretary.
"We're the sum of our talents," Meacham said. "Each one of us has a different talent, and we're bringing each one to grow the chapter."
Powers said that his district is looking at other underserved markets, like Florida's panhandle region. He added: "We might combine with other chapters that are close by or create a new chapter if that works best. We're going to be where our members are and deliver opportunities that best serve them."