Lufthansa Allowing Rebooking Free of Charge on New Reservations
by Daniel McCarthy /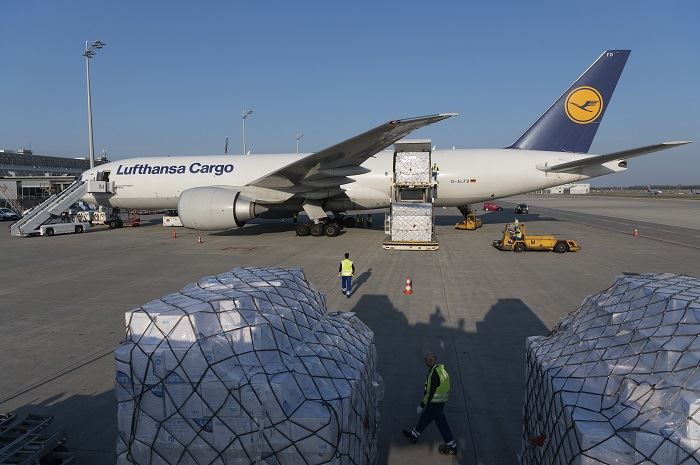 Lufthansa is trying to ease passenger worries about making bookings over the next few weeks with a new goodwill policy that will let passengers with a cancelled flight rebook free of charge.
All passengers making new bookings between April 20 and May 15, 2020 will be able to rebook their ticket free of charge. This is in addition to Lufthansa's ticket-change policy already in place that allows any tickets from Lufthansa Group's airlines—Austrian Airlines, Lufthansa, SWISS, Brussels Airlines, and Air Dolomiti—to be rebooked (though a fee may apply on those, Lufthansa said).
Lufthansa, like many international airlines, has trimmed its flight schedule because of a decrease in demand due to the spread of COVID-19. The carrier is currently flying 15 weekly long-haul connections from Frankfurt to Newark, Chicago, Sao Paulo, Bangkok, and Tokyo.
Last week, Lufthansa also announced that it had delivered eight million PPP masks to Munich on one of its cargo aircrafts. Lufthansa made 25 special cargo flights on passenger aircraft used as freighters last week.