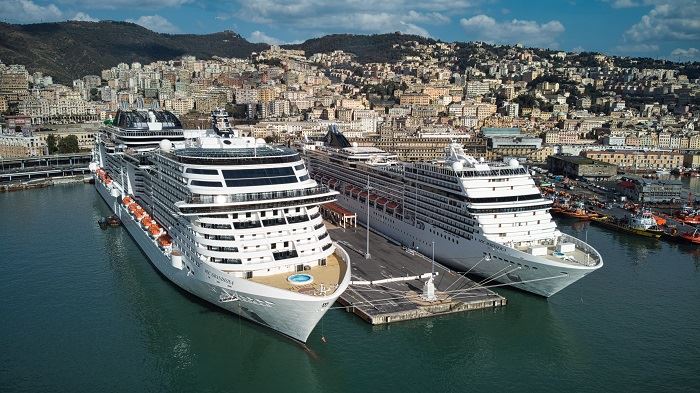 After being put on pause because of an order from the Italian government, MSC Cruises resumed some more of its European itineraries yesterday as MSC Grandiosa kicked off a seven-night Mediterranean sailing out of Genoa.
The ship, which first started sailing its European itineraries in August, has already been able to safely sail more than 30,000 guests since its restart, a major milestone for the line and for the cruise industry.
The restart plan, when it was officially launched, had the support of authorities in Italy, Greece, and Malta, and included universal COVID-19 testing prior to and during each sailing and a dedicated response plan for any incidents.
The plan has been successful enough to serve as a model for those looking to restart operations elsewhere, including some lines expecting to launch their sailings later this summer, as the industry still awaits full approval to restart North American sailings.
MSC's successful restart was also mentioned in news last week that its executive chairman and former CEO Pierfrancesco Vago, would take over as CLIA Global Chairman effective immediately.
Vago, in his statement announcing the news, said "with over 200 sailings that have taken place since last summer in various markets around the world, all with strict measures in place to promote public health, we have proven that a return to cruising is possible. I look forward to working with CLIA leadership and our partners in the industry to continue down this path and help secure a vibrant future for all who depend on it."
And CLIA president and CEO Kelly Craighead said "We will benefit tremendously from his ideas, insights, and direction as we look to overcome the impacts of the COVID-19 pandemic and support the restart of the cruise industry internationally and in the United States in particular."