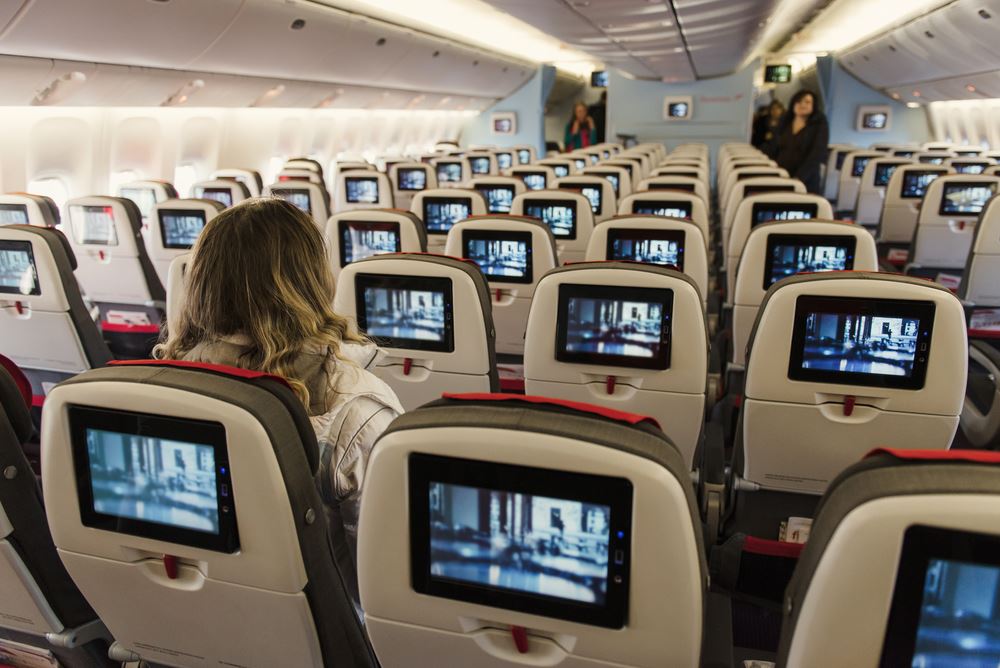 On the eve of Super Bowl weekend, U.S. airlines are duking it out over which one offers the best opportunity for live TV viewing in-flight.
United is the latest airline to roll out the new perk, saying this week that it would provide free live television on more than 200 of its Boeing 737 aircraft that already have seat-back TV screens installed.
That's the equivalent of offering the service at more than 30,000 seats, United said. In addition to the live TV option, the carrier said it will also offer free access to a library of movies and TV shows through passengers' personal devices.
American also upped the ante, saying that it would offer free Apple Music streaming inflight through its inflight WiFi. American already had free live TV on more than 400 aircraft flying on domestic routes.
It's a rare case of airlines making an amenity free of charge to gain loyalty; the trend in recent years has been to squeeze out revenue from optional services ranging from meals to checked bags.
In its announcement, United said that the free TV is just one of a "series of innovations and improvements" that is rolling out this year, as it plays catch up in the amenities battleground. The aim is for passengers "to feel like they're sitting in their own living rooms," is how the carrier put it.
In fact, other airlines have offered live TV for years, starting with JetBlue, whose deal in late 1999 with DirectTV to install TVs at every seat gave the startup a way to stand out from the airline pack.
Other airlines followed; Delta has offered free live TV since 2016 but it had earlier tried the service though its short-lived subsidiary, Song. Delta's package also includes movies and canned TV shows.
Southwest, long a holdout in the inflight entertainment arena, offers WiFi access on its fleet and passengers are able to stream live TV; last year it started offering free movie to the package. It has chosen not to install seatback screens, which add to the weight of the plane.
And, in fact, some airlines are choosing to remove seatbacks altogether; after it acquired Virgin America, known for the quality of its inflight entertainment, Alaska Airlines said it would ultimately phase out the seat back screens in favor of better WiFi and streaming choices vis passenger devices.