Marriott CEO Addresses D.C. Lawsuit Over Controversial Resort Fees
by Jessica Montevago /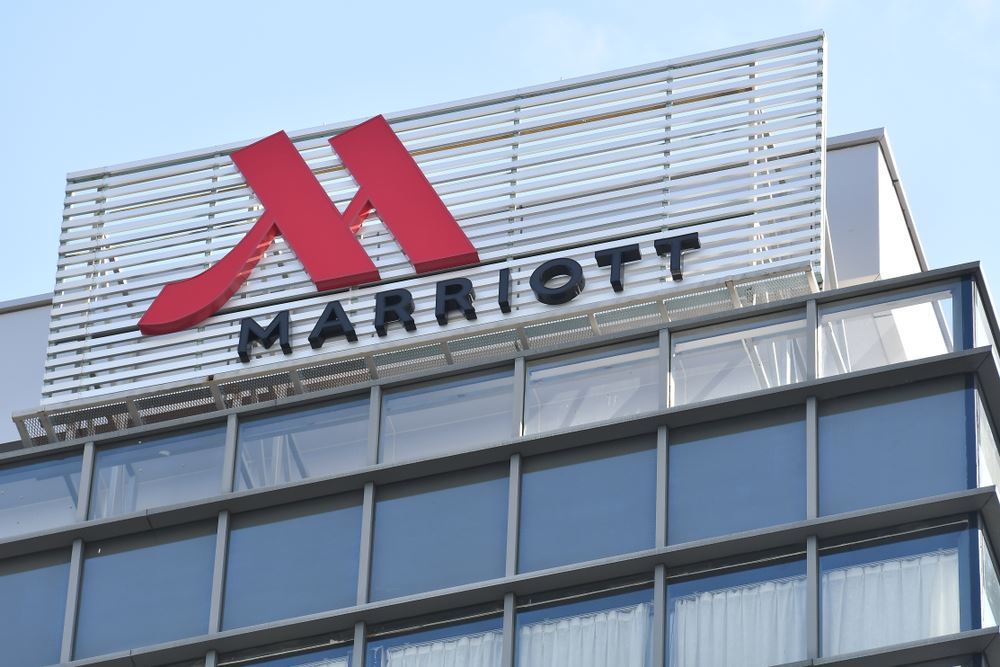 After a lawsuit was filed in Washington, D.C., against Marriott International over alleged "price deception" regarding its practice of charging resort fees, CEO Arne Sorenson said he doesn't think the practice – used by numerous hotel companies – is going away.
D.C. Attorney General Karl Racine filed a lawsuit against the world's largest hotel chain on Tuesday for allegedly making "hundreds of millions of dollars" using an unlawful practice called "drip pricing," in which fees are added to an advertised price that are not disclosed to customers upfront when they are booking their rooms.
Sorenson said, in an interview with LinkedIn Editor in Chief Dan Roth over the weekend, the lawsuit was "frustrating" because "we've been talking to the Attorneys General of many states for a number of years. D.C. withdrew, sort of at the last minute, and decided to make a bigger test case out of it. We'll obviously fight it, we think it's wrong. It's well disclosed, and we'll go through it."
The lawsuit claims that by adding fees to the "taxes and fees" portions of hotel bills, it may suggest they are collected by a government or municipality rather than the hotel company. It is seeking a court order to require Marriott to advertise the fees upfront.
"You've got resort fees in hotels, baggage fees in airlines. None of us as consumers necessarily love it. What we've tried to do is be very transparent with disclosure," Sorenson told LinkedIn. "Because from the first moment – when resort fees were first started a decade ago – they were a way of saying let's fold in the waterfront, paddleboard rental, or the bike rental, or other things that are a part of the package.
"Our approach generally, for each hotel, is to have a package of things included at each hotel that is a multiple of the cost of the fee. At many hotels, that may include food and beverage credit, which is equal to or even more than the resort fee. I think a lot of folks look at that and say philosophically, 'Yeah, I can understand it. I might not have asked Marriott to charge me that, but I can understand why it's happening.'"
Marriott owns, manages or franchises at least 189 hotels that charge resort fees ranging from $9 to $95 per day, according to the lawsuit.
"This is a straightforward price deception case," Racine's office said in the lawsuit. "For at least the last decade, Marriott has used an unlawful trade practice called 'drip pricing' in advertising its hotel rooms whereby Marriott initially hides a portion of a hotel room's daily rate from consumers."
The lawsuit also says," One key effect of this price deception is that consumers shopping for a hotel room on either Marriott's website, or an online travel agency site (OTA) like Priceline or Expedia, are misled into believing a Marriott hotel room is cheaper than it actually is."
Legal action was taken against Marriott "following an investigation by the Attorneys General in all 50 states and the District of Columbia regarding the pricing practices of the hotel industry," according to the lawsuit.
The long-held practice of charging customers a resort fee – or "amenity fee" – include access to gyms, rooftop bars, swimming pools, casino credits, transportation, newspapers, and water bottles in rooms.
"I don't think the fees are going away. We do want to make sure that we're continuing to deliver value for them, and you can only do that in some markets, and in some hotels. So I don't anticipate we will end up with these fees in every hotel, and in markets where there is no extra features for guests," Sorenson said in the interview.
Other hospitality groups are likely watching the case with a close eye, as the lawsuit will have repercussions across the industry.