Millennial Travelers Prefer Hotels Over Airbnb Rentals, Study Says
by Jessica Montevago /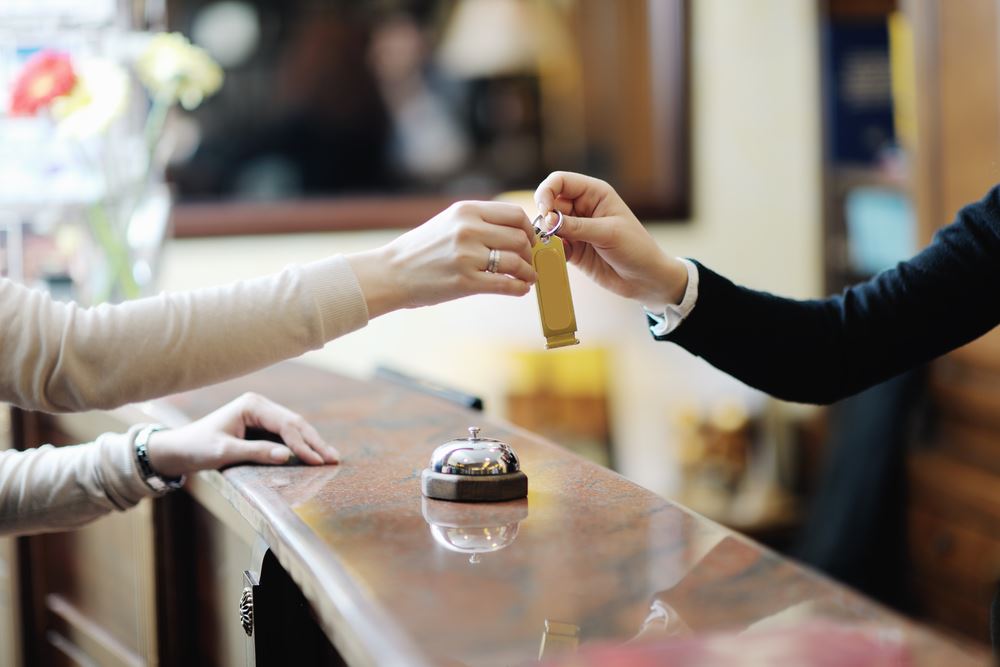 Millennials have a track record of seemingly favoring disrupters like Uber and Airbnb, but a new study shows they overwhelmingly prefer full-service hotels to short-term apartment rentals by a margin of more than 2-to-1.
Millennials, between the ages of 20 to 26, are projected to have $200 billion in spending this year alone.
For the recent 2018 Future of U.S. Millennial Travel study, the firm Resonance Consultancy surveyed 1,600 U.S. Millennial travelers who have taken an overnight vacation at least 75 miles away from home in the past 12 months.
Despite 52 percent of respondents saying they regularly or occasionally use owner-direct rental services like Airbnb, it was actually among their least-preferred choices in terms of accommodations. In fact, only 23 percent said that a short-term apartment and/or condo rental was their preferred type of accommodation. Full-service hotel was their first choice, while roughly a third of Millennial travelers preferred luxury hotels and resorts (35 percent).
Travel agents also edged out Airbnb as their preferred booking method, with 24 percent to 23 percent, respectively. While Airbnb has no doubt seen strong growth in a short amount of time, travel agents remain an important channel for Millennials. Two-thirds (64 percent) say they prefer booking on travel websites and close to half (47 percent) prefer booking through specific hotel, resort and airline websites.
Wooing the next generation
Both legacy brands and newer boutiques have introduced innovations, from altering layouts of the lobby to free high-speed WiFi. From Hilton's Tru to Hyatt Centric to Marriott's Moxy, brands are appealing to the younger traveler by offering lobby spaces for both work and play, emphasis on local and authentic experiences, and stacked room service menus.
Free internet and WiFi topped the list of most desirable amenities (51 percent very desirable and 68 percent desirable), followed by privacy (39 percent very desirable and 57 percent desirable). The high-ticket amenity of a swimming pool (33 percent very desirable and 50 percent desirable) was third.
More than half of Millennials (57 percent) also say safety ranks as high importance, which hotels have reliably delivered, the study revealed.
There have been several issues of concern with Airbnb, such as hidden cameras and assaults. But, the report points out, Airbnb quickly solved its security issues, by closing loopholes, vetting hosts and guests with verified IDs, and introducing a mobile-optimized IM feature. "Airbnb has armed its community to better patrol the ecosystem through transparency," Resonance said.
Airbnb also meets Millennial-standards when it comes to price. At 52 percent, cost was the second-most important factor, explaining a large part of the Airbnb appeal.
Through this, and its strength of tapping into the community of locals, Resonance argues the company could see a takeover of the entire travel funnel in the next few years. In addition, new services like Trips and Experiences, allowing users to "live there," pique the interest of young travelers who identify participating in a once-in-a-lifetime experience as the most-desired activity during travel (36 percent), according to the report.
Ultimately, Millennial's "resiliency, empowerment and visceral need to discover a changing world before it's gone forever will continue to reshape travel and tourism over the next half decade and beyond."