More Airlines Suspend Flights to China as Coronavirus Outbreak Worsens
by Jessica Montevago /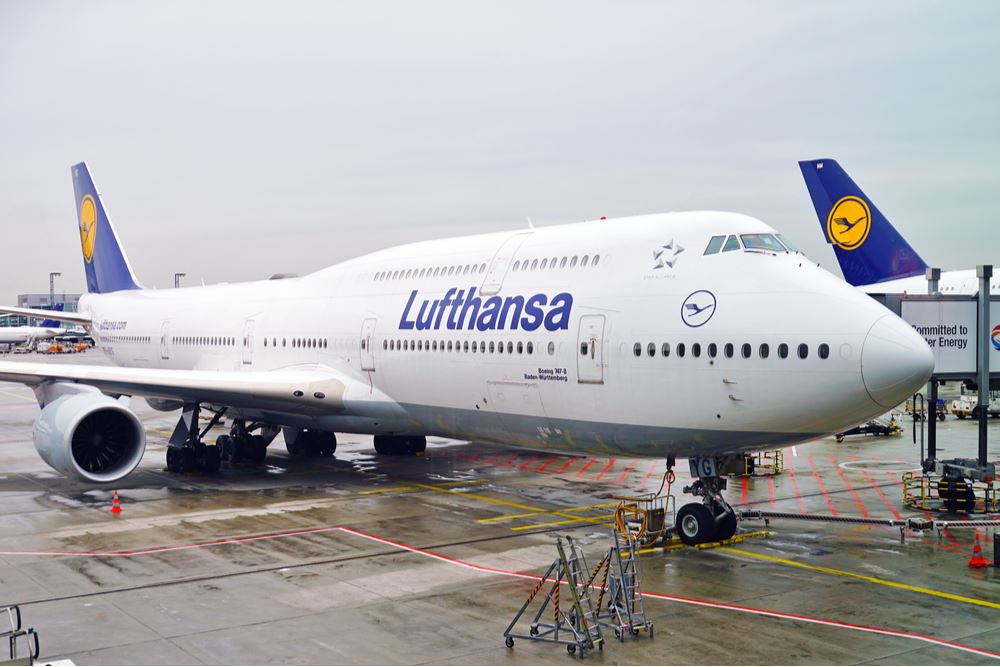 Airlines around the world are suspending flights to and from China as the coronavirus spreads.
After United Airlines on Tuesday made headlines for slashing service between its U.S. hubs and Shanghai, Hong Kong, and Beijing, more airlines are following suit in an effort to contain the deadly virus.
British Airways, Delta Air Lines, American Airlines, Air Asia, Cathay Pacific, Air India, IndiGo, Lufthansa, and Finnair have all announced plans to either limit the number of flights they are operating to China or stop flying to the country entirely.
Delta Air Lines said Friday it will temporarily suspend all U.S. to China flying beginning Feb. 6 through April 30 due to ongoing concerns related to the coronavirus. Between now and Feb. 5, Delta will continue to operate flights "to ensure customers looking to exit China have options to do so."
Delta operates 42 weekly flights between the U.S. and China, including daily service connecting Beijing and Detroit and Seattle, and Shanghai and Atlanta, Detroit, Los Angeles and Seattle. The carrier originally planned to cut service down to 21 flights.
Changes to the schedule will appear on delta.com and in the GDSs beginning on February 1, 2020. For travel booked through April 30, Delta will continue to offer a travel waiver to adjust travel plans. Delta Global Sales Support Associates and Reservation Specialists will continue to work with travel agency partners for reservations affected by the suspension of service.
American Airlines said it is canceling flights from Los Angeles to Shanghai and Beijing from Feb. 9 through March 27. It will continue to fly to Hong Kong from its Dallas-Fort Worth and Los Angeles hubs.
United, the second largest carrier in the market, reduced service between Feb. 1 and Feb 8, cancelling 24 round-trip flights.
United and American have also extended flight waivers.
Air Canada, which operates 33 weekly flights to China, has suspended all of its direct flights to Beijing and Shanghai through Feb. 29, after the Government of Canada has recommended to avoid non-essential travel to mainland China.
Lufthansa Group announced Wednesday it will cancel all Lufthansa, Swiss and Austrian Airlines flights to and from mainland China until February 09. Additionally, Lufthansa Group will close sales for all flights to mainland China until February 29. Flights to Hong Kong will continue to operate as scheduled.
Through Jan. 31, British Airlines has suspended all direct flights between Beijing and Shanghai, China, and Britain, the first airline to do so, following advice from the Britain's Foreign Office.
The Hong Kong government said four local airlines, including flagship carrier Cathay Pacific, would gradually reduce the number of flights between the city and 24 destinations in China from 480 flights per week to 240 per week "until further notice."
Chinese officials said early Thursday 170 people have died and more than 7,000 cases have been confirmed in mainland China, which was first discovered in the city of Wuhan. The World Health Organization (WHO) will meet today to decide if the outbreak should be declared a public health emergency.
According to WHO, there are 91 confirmed cases outside of China, including at least five in the US.
The CDC has expanded monitoring for symptoms of the Wuhan coronavirus to 20 US airports, up from five (San Francisco International Airport, John F. Kennedy International Airport in New York, Los Angeles International Airport, Chicago O'Hare International Airport, and Hartsfield-Jackson Atlanta International Airport).
The 20 airports that are now part of screening efforts are the U.S.'s existing quarantine stations — ports of entry into the country that are always staffed with public health officials who watch for any sick international travelers.
Meanwhile, some 6,000 people have been banned from disembarking the Costa Smeralda, as a Chinese couple are tested for coronavirus after the woman reported a fever and breathing difficulties. The ship is now being been quarantined in the port city of Civitavecchia, near Rome.
This story has been updated.