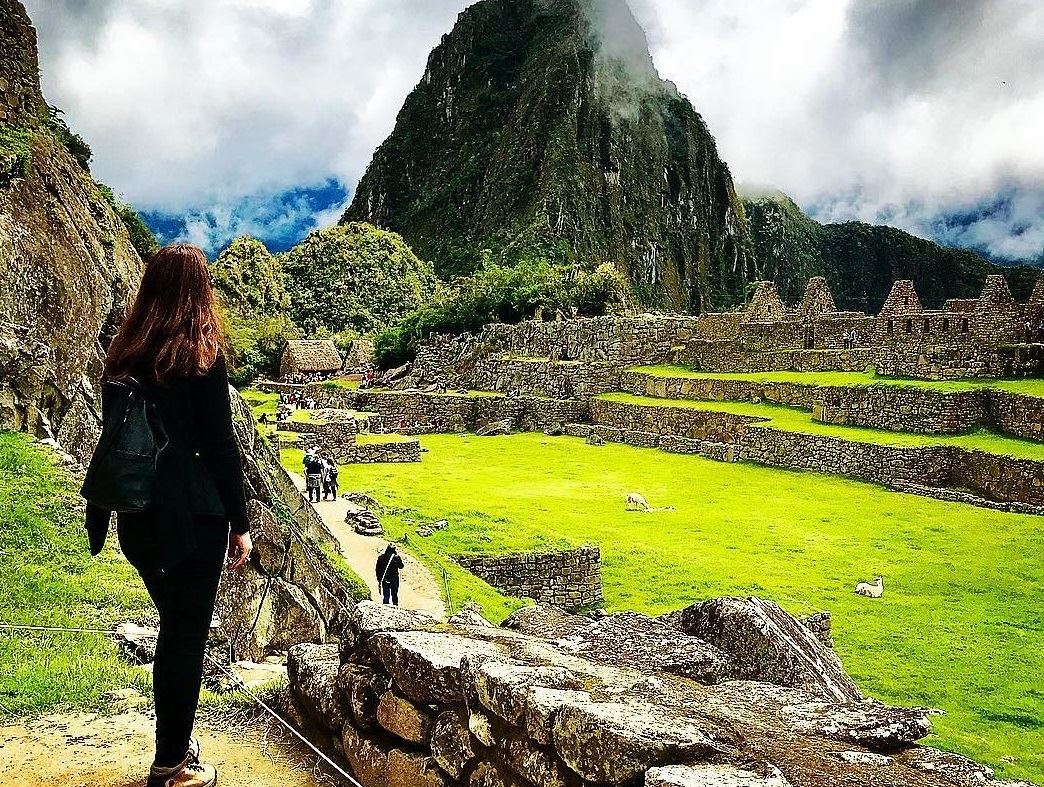 Wellness plays a part in one quarter of vacations, and that number is increasing, according to The Global Wellness Institute. Travel advisors can gain revenue opportunities in this growing segment, as well as providing clients with added value.
To grow business in this market, Sofia Markovich — a Health, Wellness & Spa American Express Travel Insider, and owner of Sofia's Travel, LLC in the Avoya Network — says she will "let the client decide specifically what they think is a wellness vacation, and from there, I know exactly where to advise and guide them to ensure their expectations are met.
"What I have found is there are many different definitions of a wellness vacation. So, while my definition may be general, I always make sure I listen to my client's definition first and foremost," said Markovich.
In an exclusive interview with Travel Market Report, Markovich provided more insights into one of the fastest-growing segments in travel.
Travel Market Report: How have wellness-focused travelers' expectations evolved over the years?
Sofia Markovich: This particular travel segment has evolved rapidly over the last five years. Today's wellness traveler is looking for more than just a spa treatment or an available gym, but wants more of a holistic approach. It's not just the physical focus any longer; health and wellness vacations also must include options for better nutrition while building a stronger mind, body and spirit.
Destinations understand this, as well, and have addressed this, and now include these preferences in their packages. You can still enjoy the gym or the spa, but now there are many alternatives that will allow you to achieve a complete health and wellness package.
Even the airline industry understands this today, and has made many changes to include healthier meal options on flights, and relaxation and massage options at airport lounges. Singapore Airlines have collaborated with Canyon Ranch to bring wellness to their A350 fleets.
Today's traveler is also looking to give back while exploring different countries and cultures, which is not so much of a travel trend, but incorporating your lifestyle into your vacation. The TTC and ME to WE program is an immersive and transformative experience that allows the traveler to be part of something larger than yourself.
TMR: What trends are you seeing in the wellness travel segment?
SM: I think the top three trends in the wellness segment are addressing the mind, body and spirit. Separately, each are important, but combining these together with the objective to achieve a complete health experience is the real challenge. It is including these elements into a vacation that will make it a wellness travel journey, whether you are playing polo at an Estancia in Argentina or visiting an all-inclusive wellness spa in Hawaii, such as the Four Seasons All Inclusive Wellness Resort Lanai that is opening soon.
TMR: How important is the role of the travel advisor in selling wellness travel?
SM: The benefits of engaging in an active vacation only serves to enhance a client's overall enjoyment, and I take every opportunity to inspire people to take care of themselves while away from home, as an integral part of their travel routine. I live and breathe the holistic benefits of engaging in health and wellness activities during my own personal vacations, and love to encourage others do the same. Whether it is spiritual, physical and/or mental wellness, I always stay up-to-date on news and travel trends that allow travelers to engage in health and wellness activities while enjoying any destination they choose.
I listen to my clients carefully, so I do not miss what they are looking for in a wellness vacation. I think, today, it's hard to offer something that clients are not aware of, as there is so much information at their fingertips. What sets us apart is knowing those special places that exceed their expectations. In addition, we oftentimes have access to little extras in places they would not be able to see or purchase.
TMR: Who is your primary client for a wellness vacation?
SM: Interesting enough, there is no specific demographic for a wellness vacation. That may also be something that has changed over the years. Before, the typical wellness client would be a little older and looking for some type of treatment for aches and pains or for full relaxation.
Today, anyone that cares about taking care of their body, and what they put in it, qualifies as a primary client for a wellness vacation. Achieving this no longer requires a person to seek out a spa, as people traveling to Europe or other exotic locations can expect to enjoy all of the attributes that go along with a wellness vacation. Whether you're taking a yoga class onboard a river cruise along the Danube; enjoying a spiritual, sensual and soothing organic spa treatment with panoramic views of the Andes Mountains in the Sacred Valley after you hiked Machu Pichu; or learning to make pasta in Bologna, Italy… the options are endless.