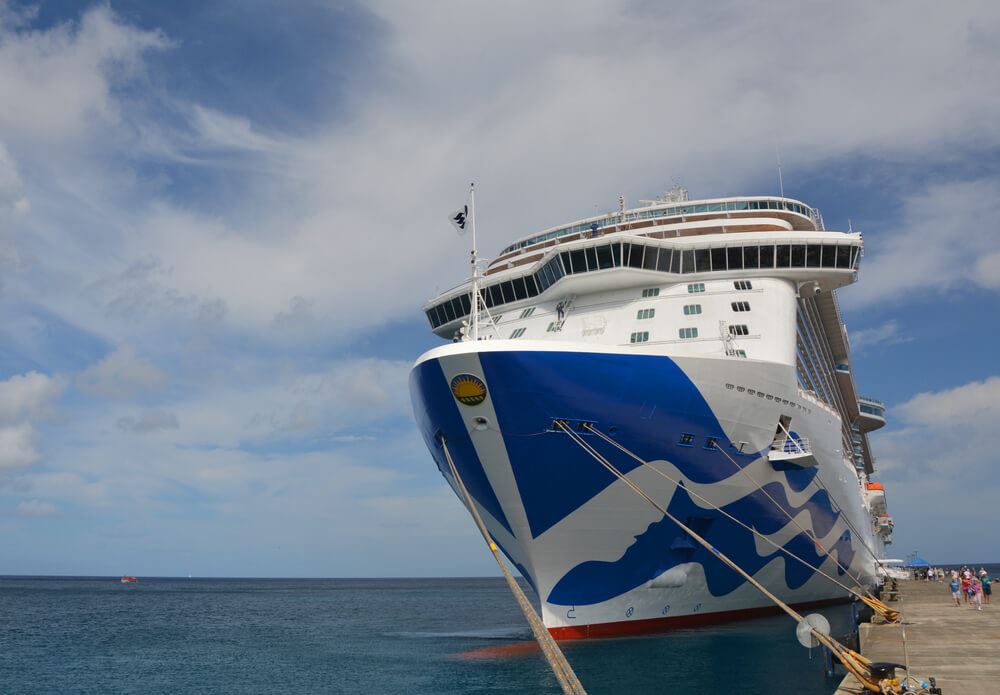 Princess Cruises announced on Thursday that it will pause global operations of its 18 cruise ships for two months due to the "unpredictable circumstances" surrounding COVID-19.
The cruise line said it will protect travel advisor commissions on bookings for canceled cruises that were paid in full and for the total amount of the future cruise credits.
Those currently onboard a cruise that will end in the next five days will continue to sail as expected through the end of the itinerary.
The 60-day suspension will impact voyages departing Mar. 12 to May 10. Current itineraries that are underway and extend beyond Mar. 17 will be ended "at the most convenient location for guests, factoring in operational requirements."
For customers who are impacted, Princess is offering the opportunity to transfer 100% of the money paid for their canceled cruise to a future cruise of their choice, as well as an additional future cruise credit, which can be applied to the cruise fare or onboard expenses.
In addition, Princess will honor this offer for those guests who had made final payment and canceled their bookings on or after Feb. 4, 2020. The future cruise credit can be used on any voyage departing through May 1, 2022.
Guests who do not want to receive a credit will be able to complete an electronic form at Princess.com to request a cash refund. Guests and travel advisors will be sent communications on how to manage cancellations and desired compensation.
Princess Cruises plans to be back in operation beginning with cruises departing May 11, 2020.
All of this comes as Princess Cruises had several ships under quarantine, as crew members and passengers were tested for the coronavirus. Thousands of passengers aboard the Caribbean Princess on a 10-day trip to the Panama Canal were kept from disembarking after the CDC reported that two crew members had transferred from a Princess ship in California where a guest had tested positive for COVID-19.
A Florida couple stuck aboard the Grand Princess, where 21 cases of the coronavirus have been diagnosed, are suing the cruise line for $1 million. The ship was anchored off the coast of San Francisco since Mar. 4 after California officials refused to let it dock following the diagnoses, which have been linked to a previous voyage. It disembarked in Oakland on Monday.
Last month, Japanese authorities quarantined the Diamond Princess cruise ship off the port of Yokohama for a two weeks. Nearly 700 people were infected with the virus.