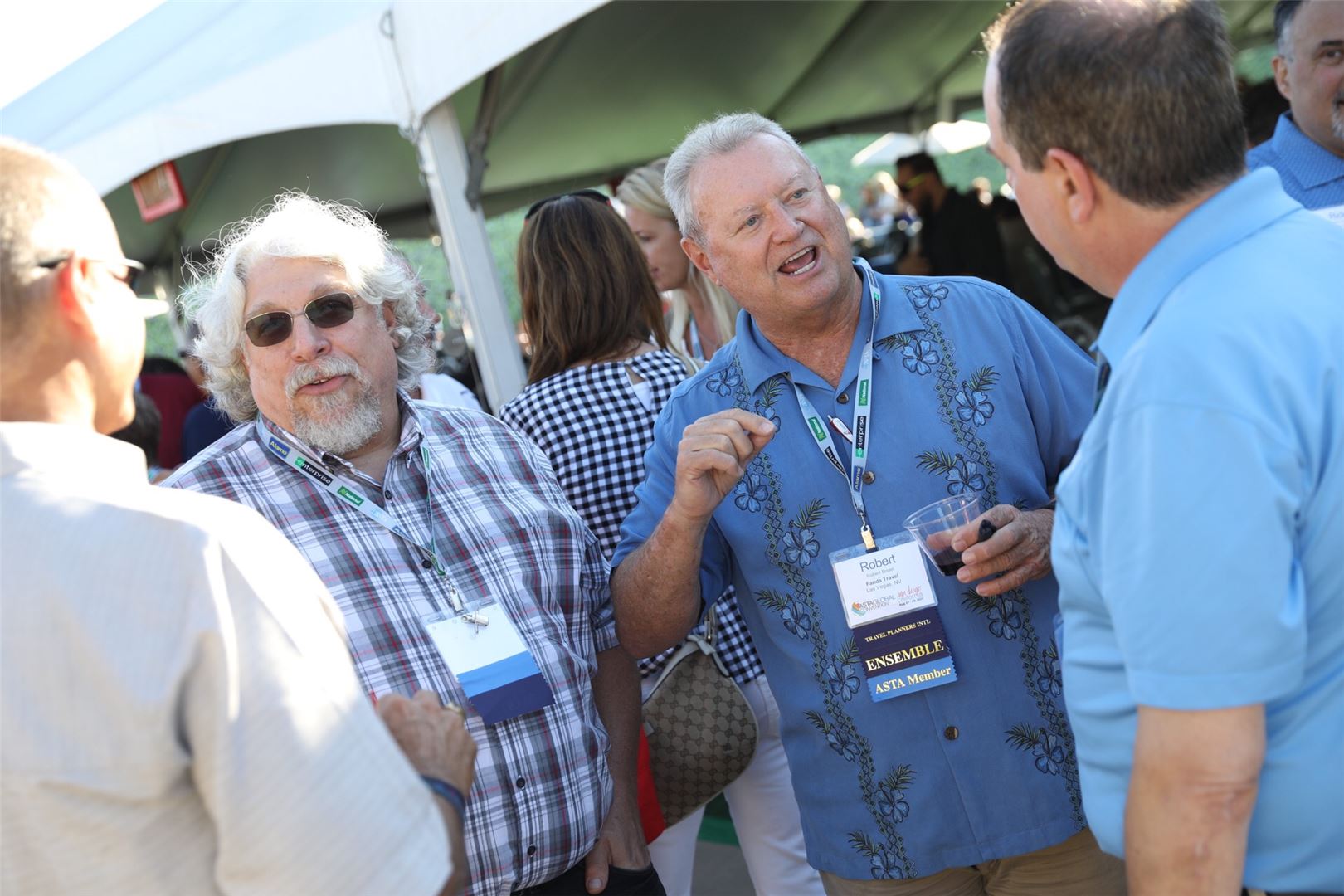 Travel Market Report and ASTA president Zane Kerby spent some time chatting about the themes he will address during this week's ASTA Global Conference. Here's part two of our conversation, read part one here.
What role have the consortia played in ASTA in the past year?
ASTA has seen unprecedented support from our consortia partners. They are supporting our advocacy priorities with their foot on the gas; they're more involved in integrating our missions of promoting and defending travel agents, enrolling their employees in ASTA so they can receive important resources only ASTA can provide. We couldn't ask for stronger support from our consortia partners.
Do you think this has impacted the attention ASTA pays to home-based, smaller agents?
I think we can walk and chew gum at the same time. We represent travel agencies of all shapes, sizes and business models. The diversity and sheer numbers of agents in our network are a great source of strength, and will continue to be so. In fact it's thanks to our consortia and host agency partnerships that our numbers of independent agents and ICs continues to grow.
What would you say have been the top three achievements of the Consumer awareness Committee so far this year?
The Consumer Awareness Committee helps steer and evaluate all the different ideas and proposals that are instrumental in helping us perform well in the eyes of the consumer. They help to brainstorm and sharpen our own skills and ability. Raising consumer awareness of the value of using a travel agent is a critical part of ASTA's mission.
So critical, in fact, that it has ranked as the #1 priority for ASTA in our member surveys eight years running. It really kicked off in 2016… when we started to ramp up our consumer awareness activities, with two consumer-facing videos created, upgrades to our consumer website TravelSense.org and other initiatives. I would be remiss if I did not mention the running start we got from the investment of our Chapter Presidents last year. They recognize the importance of consumer awareness.
And this year, the Chapter Presidents renewed their commitment to ASTA and consumer awareness by funding another round of support. That sort of commitment provides the resources necessary to keep the consumer awareness machine running on all cylinders. Through our ongoing consumer awareness campaigns, travel agents are being talked about across the media. We are landing stories in major media outlets (NY Times, Boston Globe, Vogue, Reuters, CNN, Chicago Tribune, USA Today, Washington Post) and local news networks across the country. That's just an example of some of the places we've been seen. And through all these efforts we are making millions of consumer impressions. In June alone we made over 20 million consumer impressions through the media.
A large portion of these stories direct consumers to TravelSense.org — ASTA's consumer- facing website that connects travelers to ASTA members. And it's working! TravelSense.org is making a dollars and cents difference. I know there are some folks who are still kicking the tires — but when an agent reaches out to me directly with a personal story of how they landed business through their membership profile on TravelSense.org — that's how you know your consumer awareness efforts are working. hiring new agents is a big issue for so many members and has been a focus of the ASTA board.
What has ASTA been able to accomplish so far in this regard?
Our Young Professional Society is growing and we have a robust scholarship program in place that will keep this network expanding — so we can continue to nurture young agents and make sure they feel like they have a home with ASTA, where they can network and build their success. We also have a highly successful How to Become a Travel Agent online training course. While there is still a lot of work to be done, we believe we are moving in the right direction and finding new talent for our members will continue to be one of our major focuses.