Royal Caribbean and Celebrity Cruises Extend Operations Pause to May
by Jessica Montevago /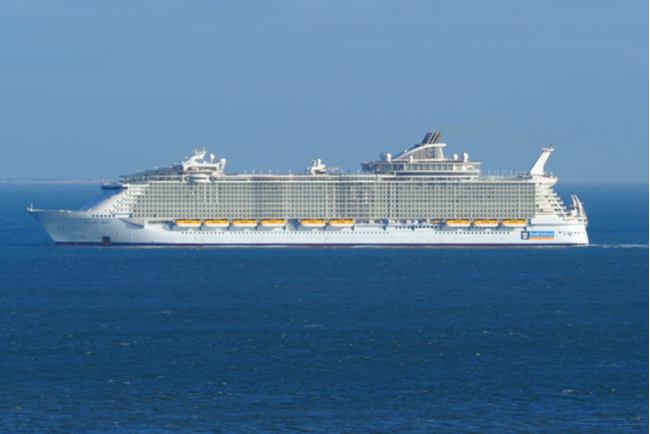 Royal Caribbean International and Celebrity Cruises will suspend operations to at least May 1, the brands' parent company announced on Tuesday.
All of cruises scheduled in March and April 2021 are canceled, following similar announcements by Carnival Cruise Line and Norwegian Cruise Line last week. The Royal Caribbean Group said the decision was made after consulting with the Centers for Disease Control and Prevention (CDC).
Celebrity Cruises suspension includes the May 1 Celebrity Apex transatlantic sailing and Celebrity Edge and Celebrity Constellation's Europe sailings departing May through October 2021. May through Oct. 2021 Europe and transatlantic cruises on Celebrity Edge and Celebrity Constellation will also be suspended.
The group's other brands also announced further suspensions—Silversea Cruises will suspend sailings through April 1, while Azamara will suspend sailings through April 30.
"As we work closely with the CDC and government authorities around the world toward this shared goal, we are extending the suspension of certain sailings for our cruise lines," the announcement said.
Royal Caribbean's global fleet suspension for all sailings does not include Quantum of the Seas in Singapore and Spectrum of the Seas in China.
Guests who are impacted have several options available to them.
As a result of this change, Royal Caribbean is providing impacted guests with a 125% Future Cruise Credit (FCC) to come back and sail by Sept. 30, 2022. FCCs must be used by April 30, 2022.
Impacted guests who prefer to move their existing booking can "Lift & Shift," which allows passengers to select next year's sailing with the same itinerary type, sailing length, stateroom category, and within the same four-week window of the original cruise date, and can take your existing reservation and move it to next year. This option expires on Jan. 26, 2021.
A cash refund may also be requested on-or-before March 31, 2021.
Purchases of any Cruise Planner Items add-ons, such as shore excursions, drink packages, Wi-Fi and more, may be converted to an Onboard Credit valued at 125% of the total amount paid.
Royal Caribbean Group will be reaching out to our guests and travel partners to share further details and address any questions or concerns they may have.