Scenic Is Offering a Discount to Former Crystal Cruise Guests
by Daniel McCarthy /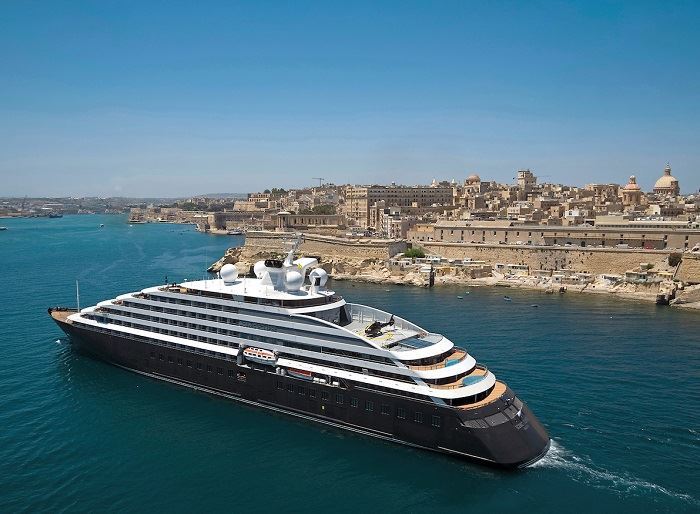 Scenic Group USA is doing what it can to make sure that Crystal Cruise guests aren't left out to dry by the recent news of the cruise company's suspending off operations.
While Crystal guests booked on future journeys will not be able to sail on Crystal Serenity or Crystal Symphony after Feb. 4, they will be able to keep their vacation plans intact on one of Scenic's sailings.
Scenic is offering any Crystal guest who was impacted by the news last week up to $750 per person off a Scenic river cruise or up to $1,000 per person off an ocean cruise, along with a reduced deposit of $250 per person on those river cruises.
Scenic is also extending an offer to travel advisors who have those guests as clients—Scenic said it will pay advisors a 2% bonus commission on those bookings coming from existing Crystal guests.
Both offers will run through March 31, 2022.
"Our hearts go out to all the employees and crew members of Crystal Cruises as they have been a long-standing member of the cruise industry family and, although they are competitors, we have always been impressed with their outstanding brand and professionalism," stated Ann Chamberlin, vice president of sales for Scenic, said in a recent email to advisors.
"We understand that those of you who have booked clients on these canceled cruises are experiencing distress of your own by not being able to deliver on the promises of someone's dream vacation for reasons of which you have no control. All of us at Scenic would like to propose a solution that we feel can mitigate the impact this news has had on you and your clients," she added.
Scenic, on its side, most recently added hospitality veteran Robert Castro to its team. And is in the midst of an expansion that includes a second superyacht for Emerald, the 100-passenger Emerald Sakara that is set to launch in 2023.
The ship, whose name is a Sanskrit mantra meaning "thoughts become things," will have 50 balconies, of which 88% will feature balconies. Other highlights will include a large infinity pool, spa and gym, and a marina platform with a number of marina "toys" including paddleboards and snorkeling equipment.