Seabourn: 'Role of the Advisor is Even Greater than Just Planning Travel'
by Daniel McCarthy /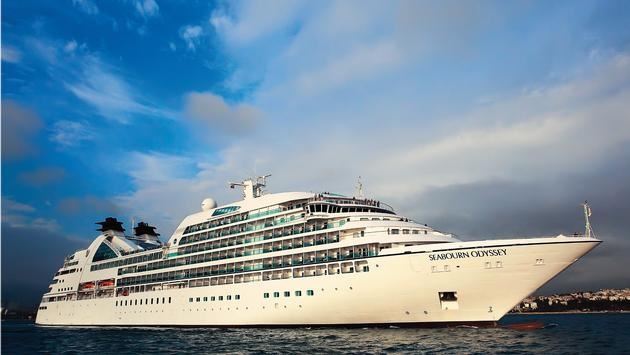 It's been 110 days since Seabourn initiated its voluntary pause in operations due to the spread of COVID-19 worldwide, but work hasn't stopped for the luxury cruise company as the team continues to repatriate crew members and talk every day about how it will return to service in the new normal.
Right now, Seabourn is scheduled to restart its sailing operation one-ship-at-a-time starting in October with Sojoun after Oct. 13, Encore after Oct. 19, Quest after Nov. 6, and Odyssey after Nov. 20.
Chris Austin, senior vice president of global marketing and sales, said Seabourn has seen some pent-up demand from its loyal cruisers for those fall sailings, and ever more so for 2021, most of its guests and future cruisers are still moving between three phases that guests typically go through during their booking process—the dreaming, planning, and booking phase—which is important for advisors to know about.
"There's a lot of that dreaming and planning today driven by the pent up demand," Austin told Travel Market Report.
Gradually, those guests are moving from dreaming and planning into booking—Seabourn's own consumer surveys, which have been going out biweekly and then every three weeks since COVID-19 hit, have shifted from a majority being in the dreaming phase in March to more and more now considering itineraries, price points, and promotions.
Advisors can help move their clients towards booking, and along their journey as consumer confidence is coming back, Austin said. The most important thing is to know your client and know which stage they are at.
"Advisors certainly need to take advantage of that but they do need to recognize which stage their client is at - are they still dreamers, are they planners, or are they bookers? My tip for advisors is be in regular contact with your clients."
"Set up your Zoom coffee chats just to touch base," Austin said, explaining that advisors shouldn't start with asking clients when or where they want to book, instead they should "have a natural organic conversation that will move naturally into the direction of where are you dreaming and traveling. Organically you can move it that direction."
Advisor outreach
To facilitate a healthy return to service, Austin and Seabourn know how important its travel advisor partners will be.
"The travel advisor community is critical for us to return to service. The health of the travel advisor community dovetails into the health of the cruise industry, especially in the ultra-luxury segment," Austin said.
Initially, Seabourn decided to prove that dedication by protecting commissions on all paid-in-full bookings. Seabourn is also protecting commissions on the future cruise credits, which gives some the opportunity to earn commission twice.
The line will also roll commission tiers from 2020 over to 2021 to give advisors "a certain level of reassurance" and to show their support.
Seabourn just recently launched its 4% bonus commission on any new bookings made on 2021 sailings to Alaska, Europe, and Canada/New England.
And finally, somewhat of an overlooked move, Seabourn announced that it would be paying commissions to its advisor partners once bookings are paid in full. "As soon as we receive full amount we will pay the full commission to the advisor. It could be as early as 12 months prior to sailing," Austin said.
Onboard changes and return to service
With a fall restart date, Seabourn is still taking time to decide on what changes will be made onboard when it does start sailing again.
"We are discussing and planning. The reality of it is though we don't know yet what actually we are going to be required to do," Austin said. Seabourn is taking guidance from organizations like CLIA and the CDC, even though it doesn't homeport in the U.S., but everything remains fluid and dynamic.
"We're working actively but we have to receive the guidance. We are also working with the science and data," Austin said.
"For the cruise industry we are building on what has been an excellent bench marking of health and safety standards," he said. "We are the only part of the hospitably travel industry that self-reports data. We are taking the guidance we need to have and building upon that from the return to operations."
Seabourn will also take some guidance from its sister brands and the other leadership teams of Carnival Corp.
"Being a part of Carnival Corp., having a much larger organization that can offer guidance and be in discussions with all of the relevant people, is extremely valuable. We also as Carnival Corp have brands that are headquartered out of the U.K. and out of Australia and I think it is really interesting how we saw the spread of COVID move- there is potential that the industry is going to recover at different times."
Though Austin recognizes that it's frustrating for advisors to be dealing with a number of new protocols across the industry, which all seem to be consistently changing,
"The travel advisor community is critical to success, I don't see any reason why they can't be even more important to an ultra-luxury brand. I hope they all hang in there.
"There is a lot they can be doing. They can use the time, doing trainings or taking Seabourn Academy, being in touch with clients on a regular cadence. We saw quite a lot of single business and I think about people at home who are alone, getting that call from someone is a lifesaver. The role of the advisor is even greater than just planning travel," Austin said.