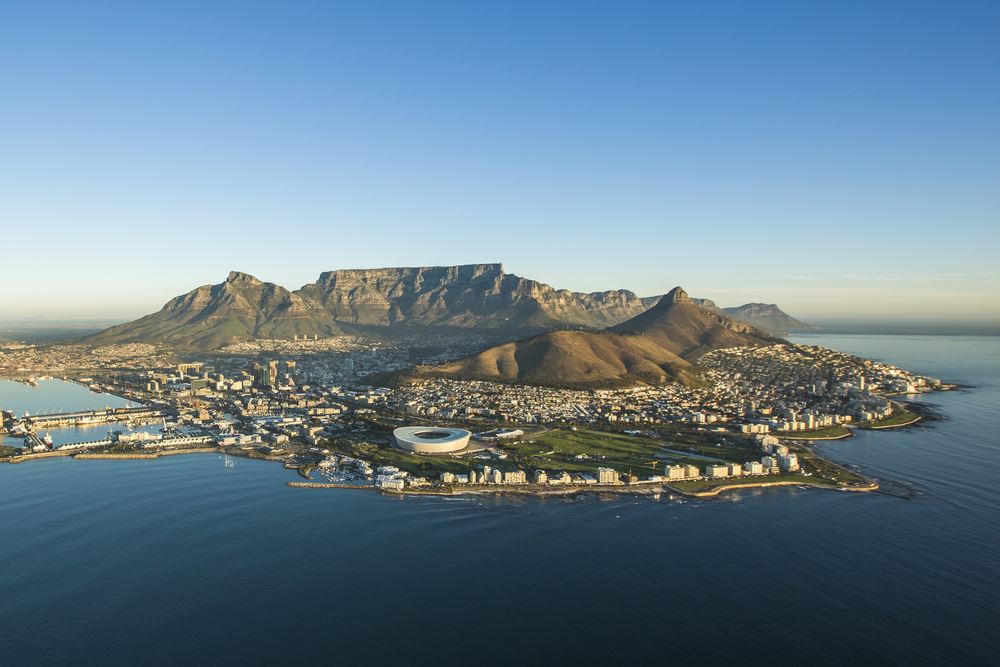 Four years after South Africa's government stiffened immigration regulations on parents of minor children entering the country, the Department of Home Affairs (DHA) announced that it has relaxed the requirements. The change was put into place on Dec. 1, at the beginning of the holiday season when many families travel together.
The heightened regulations issued in late 2014 required parents traveling singly with children under 18 to present an "unabridged" birth certificate at the point of entry, as well as an affidavit of consent, a notarized document certifying consent from the parent not present. ("Unabridged" means that it identifies the names of both parents.)
Under the newly relaxed regulations, it is no longer mandatory for every parent traveling with a minor without the other parent to show documents proving consent of the other parent. For most visitors, only a passport will be required. But parents traveling singly with minor children could still be questioned, so it's a good idea for them to carry some documentation to be sure of easy entry into the country. In most cases, it will not be needed, but it's a good idea to be prepared.
Fighting human trafficking
The regulations were put in place to fight human trafficking. It's an issue that generally stays under the radar, perhaps in part because the statistics are so appalling as to be practically unbelievable. According to the International Labor Organization, there are more than 40 million victims of human trafficking globally, 81 percent trapped in forced labor, 25 percent children and 75 percent women and girls.
Of course, no one objects to the spirit of the law, but it was a tough balancing act because it put a strain on tourism business, which is responsible for about 9 percent of South Africa's GDP and 700,000 jobs. Tourism is also a sector of the economy that provides opportunities for economic advancement for many on the bottom rungs of the socioeconomic ladder.
With 26.6 percent unemployment, South Africa badly needs its tourism industry to flourish. Tourism has been one of the brightest spots in the country's economy since it began to lift itself by its bootstraps after its establishment as a democracy in 1994. And tourism is an industry in which the economic benefit often trickles down to the working people.
An industry reacts
When the regulation came out in 2014, the tourism industry reacted with a paroxysm of panic that the regulations would discourage travel to South Africa. And according to practically everyone in the industry, it did dampen demand.
A few months after the regulations were put in place, David Scowsill, president and CEO of the World Travel and Tourism Council, told a meeting of the Tourism Business Council of South Africa (TBCSA) that tightened visa regulations in South Africa were a disaster for tourism, citing reports from inbound operators that inquiries had dropped by 60-80 percent.
Scowsill said the visa restriction is "probably the top issue that this country needs to solve in order to get back into growth mode for the industry ... You need to make it as easy as possible for people to come to visit you."
A group of 20 airlines, including Virgin Atlantic, Air France and British Airways, issued a statement calling the new visa regulations "a tourism, PR, economic and political disaster."
Though the tourism industry gathered all the force it could muster, Malusi Gigaba, the Minister of Home Affairs, was unmoved. The regulations remained in effect for the last four years.
Gigaba resigned in November after holding the post since May 2014, except for an interim period from April 2017 to March 2018.
Contaminating the message
In point of fact, the only people actually affected by the regulations were parents traveling with a minor and without the other parent.
"I think the families that were most adversely affected were those that had only one parent traveling," said Terry von Guilleaume, president of South African Airways Vacations. "They had to bring extra documentation proving that the other parent was okay with the children traveling. In cases where you had divorced parents, this could sometimes prove to be tricky when one parent, perhaps out of spite, did not want to be helpful with required paperwork. So yes, it did put a damper on travel for families — but I think it was more of an inconvenience than anything else."
Though it only affected a small portion of the traveling population, the story of regulatory red tape at the point of entry contaminated the marketing message of the destination, creating confusion and discouraging travelers.
"It did have a bad effect," said Bangu Masisi, president of South African Tourism North America. "The family holiday was by the wayside. The Baby Boomers like multigenerational holidays. They pay for their grandchildren and have the whole family go. But when the restrictions went into effect, they would choose to go somewhere else."
Before 2014, South Africa had also been gaining ground with Millennials.
"The Millennials had gone to Australia and Europe and now wanted to go to Africa," said Masisi. "But the restrictions stopped them, too."
In addition, South Africa has been an easy entry point to Africa for Americans because of its First World infrastructure and its international culture. So, reducing the flow into South Africa could have a dampening effect on the whole continent.
Who knows how the dominoes will fall? It's hard to separate the effect of the regulations on tourism and quantify it accurately.
Essentially, the new middle ground between the two sides of the issue is to relax the enforcement of restrictions and put the surveillance function in the hands of on-site officials, relying more on their judgment to spot suspicious characters rather than to create harsher restrictions that will negatively impact the experience of many innocent tourists who are traveling on vacation.
How it works now
South Africa is a visa-free country for Americans. Normally, all that is required to enter the country and stay for up to 90 days is a valid passport. For most Americans, it's one of the easier countries to get into. But for parents of minors traveling without the other parent, it could be a problem.
Some questions remain for travelers, travel agents and tour operators. Although the regulation has been relaxed, the legal specifics can be confusing and so the restrictions may still have a dampening effect on travel.
"The lifting of the restrictions is great," said von Guilleaume, "but we still don't have a 100 percent clear idea if the unabridged birth certificate is always required — or if it is just strongly suggested that it be carried with you. For that reason, we are still advising our clients to travel with it — so as to avoid any potential hassles upon entering South Africa."
South African Tourism (SAT) is trying to clear up the confusion. In a recent statement, SAT said: "Generally, children (under 18) traveling with both parents will experience no additional questioning and will not be requested to provide any additional documents, over and above a valid passport."
According to the statement: "If it may appear that you are not the parents of the child for any reason, such as different surnames, same sex marriages, significant age differences, or different nationalities, documentation may be requested. It is suggested that you consider carrying a birth certificate which features the details of the parent or parents, or other documentation that might assist to prove the parental relationship, such as a marriage certificate, adoption certificate, etc."
In addition: "If only one parent is traveling with a child, or a child is traveling with another adult (or adults) who is/are not the child's parent, you may be asked a few questions to establish your relationship with the child, the reason the child is traveling with you, and/or the reason the other parent is not traveling with you."
Bottom line, if you are traveling with a minor and only one of the biological parents is present, it's a good idea to have the unabridged birth certificate. The requirement for an affidavit of consent has been downgraded so that a notarized document is no longer necessary. A personal letter is enough.
What you need
If you are a single parent traveling with a minor child to South Africa, here is what you'll need.
A copy of a birth certificate of the child with the parent or parents' details
Some form of written consent from the absent parent or parents, or legal guardian of the child, authorizing the child to travel to the Republic with the adult he or she is traveling with. This does not have to be a notarized letter. A personal letter is enough.
A copy of the passport of the parent or parents or legal guardian of the child
The contact details of the parent or parents, or legal guardian, of the child
Where applicable, copy of an adoption order