Southwest Airlines Reaches Settlement With Boeing Over 737 MAX, Flights Resuming in Spring 2020
by Barbara Peterson /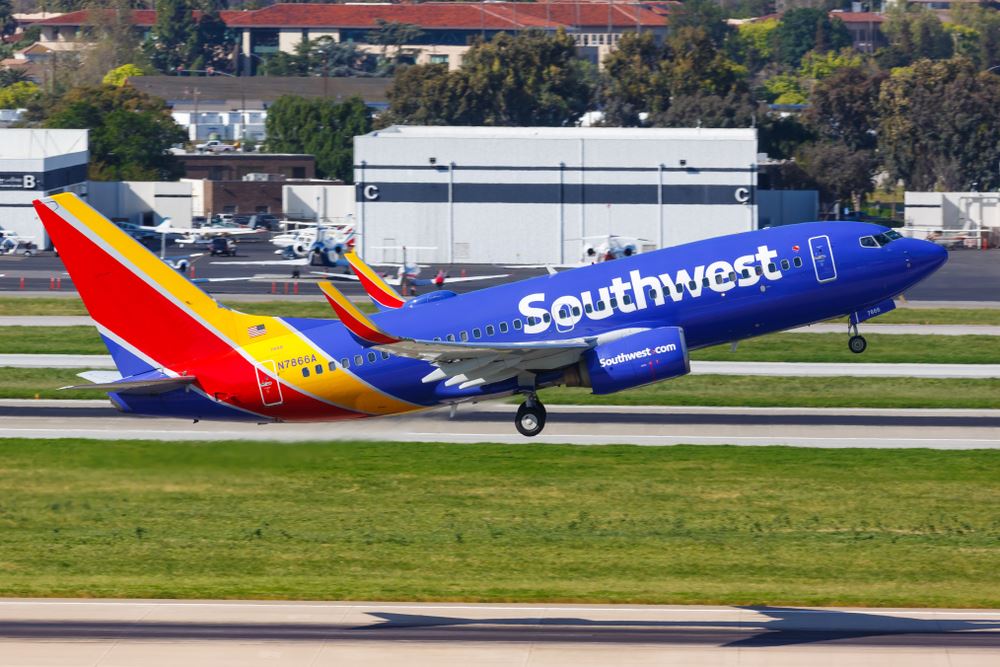 Southwest Airlines, the largest operator of the troubled Boeing 737 MAX, has reached a deal for partial compensation for the financial hit it has taken from the prolonged grounding, CEO Gary Kelly confirmed this week.
Speaking at a Wings Club luncheon in New York, Kelly said that while the terms of the deal are confidential, the carrier plans to distribute $125 million of the money it's getting from Boeing to its employees. The airline is on track to lose $435 million in operating income in 2019 due to the grounding that began in March. At that time, Southwest had 34 MAX jets in its fleet, and it had plans to take delivery of 40 more by the end of 2019. By the end of 2020, it was supposed to have more than 115 MAX planes flying under its colors.
But Kelly said he still expects the MAX to be back in the air sometime in the first half of 2020, and expressed full confidence in the safety of the plane.
"It's a great airplane," he said, claiming that the carrier's pilots support that view. "We are very satisfied with the changes Boeing has made," he said, which address flaws in the plane's anti-stall software that contributed to two fatal crashes. "Boeing has delivered the software fixes and during that process they have engaged with pilots all over the world," including some from Southwest, he said. "Their experience in the simulator was superb," he said, adding "I haven't heard of any issues" during the ongoing recertification process.
However, the FAA administrator this week dashed hopes that the agency would approve the MAX fixes by the end of this year, casting doubt on plans by both American and Southwest to get the plane back into revenue service in March. American has now pulled the plane from its schedule until April 7 and Southwest is likely to follow.
Kelly conceded that the delay in getting the jet back into service is a source of frustration, given the carrier's long history as an all-Boeing carrier. "The point is that we're behind in our expansion, and we would love to get these planes restored to service." He said the airline is also worried about Boeing "getting further behind with production line," given the size of the airline's MAX order. Asked whether he'll consider buying planes from rival Airbus or another manufacturer, he demurred, saying that while he's "not happy" with the situation, "we're an all-Boeing company and we will be a Boeing customer for many decades to come."