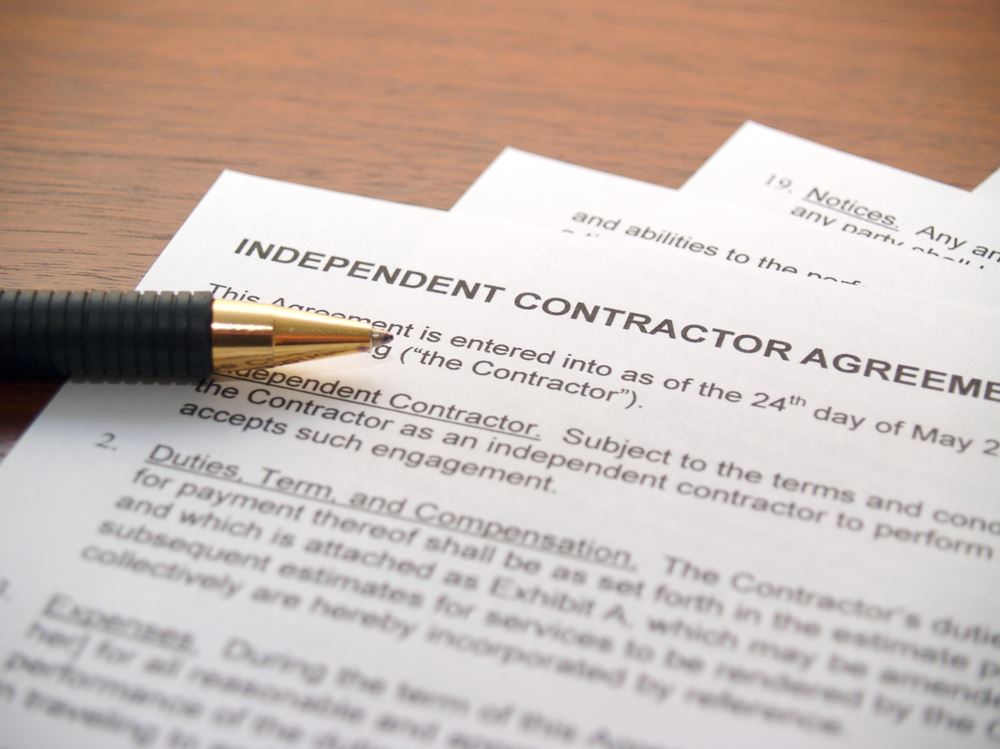 Industry experts are concerned that a proposed California law that could eliminate travel advisor independent contractor (IC) jobs could become an example for other states to follow.
Experts are cautioning travel advisors to not be complacent with their own state and federal legislators, and are encouraging agents to be prepared to rally quickly when bills are proposed. Equally important, they recommend, advisors need to prioritize meeting with lawmakers well in advance of new proposed laws, to educate them about travel agency business models.
"So many things in this country start in California and make their way across the rest of the United States," said Diane Embree, president of the California Coalition of Travel Organizations (CCTO). "Travel agents and the industry in other states should be concerned too."
Large sums of tax income are at stake. California alone estimates it loses $7 billion in tax revenue each year due to ICs being "misclassified."
"If California goes, it could spread across the country, because every state is looking for tax revenue," said Dan Smith, owner of Travel by Dan, Seattle, Washington.
Earlier in July, California's Assembly Bill 5 (AB5), which would make "gig economy" workers full-time employees, was approved by a key Senate committee and moved closer to becoming a state law. Unexpectedly, travel agents have been caught up in the legislation because of the way the bill has been written.
California lawmakers have carved out exemptions for a variety of professions, including, lawyers, architects, insurance agents, investment advisers, and hairstylists/barbers. However, the bill still requires travel industry ICs to become fulltime employees.
What's to be done
The American Society of Travel Advisors (ASTA) feels the overall bill eventually will pass, so their efforts now are focused on obtaining a travel agent exemption.
The situation, according to ASTA executives and agents who have walked their state capitol halls, is a result of legislators not understanding the dramatic changes in the agency business model.
"It's almost non-existent, the public's basic understanding of how we are compensated for our services," said Brian Hollien, president, Morris Murdock Travel, Salt Lake City, Utah, who has lobbied at his state capitol this year.
Joining the fight against California AB5, ASTA General Counsel Peter Lobasso had four in person meetings with senior legislative staff. "There was a pervasive feeling in those meetings that the only person who becomes an independent contractor is someone who doesn't have the bargaining power to become an employee," Lobasso said.
"They didn't understand the career choice ICs make, or the value we add from the consumer's perspective. We spent a lot of time educating them on that."
"I think they are being educated," Embree sad. "They're not looking at us with disbelief, when we tell them how integral the IC model is not just to the travel agency community, but how it impacts our clients."
An extraordinarily active legislative year
Like so many other ASTA members and travel advisors across the country, Hollien has been active this year combatting legislation. In Utah, House Bill 441, would have imposed a new gross receipts sales tax on service providers, including Utah agents.
Hollien visited with legislators and their staffs to educate them on what travel agents do and how they do it, to suggest that advisors don't fit the kind of companies Utah was looking to tax.
One lawmaker challenged that a travel agent's services are no different than a landscaper who cuts lawns. "That is so far from explaining how travel agents work that it's comical," Hollien said.
"I explained to them how the services we sell are already taxed, that every time a travel agent books a hotel, a rental car, the consumer pays local taxes. I don't think I talked to a single office that understood our economics," he said.
Washington State in April passed a law that increased taxes on travel agencies earning more than $250,000 annually to 0.9%, although they were able to maintain the state rate at 0.275% for agencies earning less than $250,000.
In June, agents and others were able to defeat a Texas online booking hotel tax that was written loosely enough to require agents to collect the levy.
Some state bills are still being actively pursued, including Connecticut, where Gov. Ned Lamont still has a proposed 2020 budget that includes expanding the state's 6.35% sales tax to personal and professional services, including "travel arrangement and reservation services."
"I have a friend, a lawyer, who likes to joke with me and ask 'What's happening at the horse and buggy association?'" said Eben Peck, ASTA executive vice president, advocacy. "That's because agents have fewer storefronts today than 20 years ago."
"But my sense is the tide is turning. We're making progress. We just need to continue being more proactive with the media and with legislators."
ASTA's education of several members of the U.S. House of Representatives led to three of them co-sponsoring the Travel Advisor Retail Fairness Act. Representatives Francis Rooney (FL 19th), Dina Titus (NV 1st) and Andy Biggs (AZ 5th), all support the removal of travel agencies from the Department of Labor's "black list," which blocks advisors from utilizing an exemption from federal overtime rules designed for retail businesses.
ASTA has been pressing the issue in Congress and at the Department of Labor since 2016, meeting with senior Department officials, filing a formal petition for rulemaking, garnering support for Congressman Rooney's 2017 bill and coordinating a Congressional coalition letter on the topic.
Be proactive
To keep up the momentum, ASTA and others are hoping more agents will be proactive in communicating to and meeting with local lawmakers across the U.S., and contributing to the association's PAC fund.
"As an industry, we typically are reactive to proposed laws, rather than proactive to educating lawmakers," Hollien said, and that leads to a crisis mode response mentality when laws appear.
"You don't want the first time you to talk to a doctor to be an emergency visit," Peck said. "You want to attend regular annual checkups. The good news is that we have been able to devote some time to being proactive," he said, like a recent July meeting hosted by Virtuoso Travel, ASTA and some local Seattle-area agents, with U.S. Congresswoman Pramila Jayapal (WA-7th).
Jayapal sits on the House Budget, Judiciary and Education & Labor Committees. Attendees educated Jayapal and a staffer about the travel advisor industry, including independent contractor regulations, TSA funding, Cuba travel and other policy issues.
"She told us her parents use a travel agency," said Smith, who attended the meeting. "She's aware of us and we're on her radar now."
"I would definitely encourage every agent to reach out to your local representative," Hollien said. "Let them know you are a local business. Get them to know your name, what you do, how our profession operates, and how taxes are imposed and collected by travel advisors."
Agents also can improve their ability to impact legislators by working with other local business organizations. In California, the powerful state Chamber of Commerce was able to get a B2B amendment to AB5 for certain professions. The chamber is talking with ASTA to potentially modify the amendment's language to include travel advisors.
AB5 has moved on to the Senate Appropriations committee, where a hearing is scheduled for Aug. 12. (The California legislature currently is in recess.)
If it moves through that committee, AB5 would then go to the full senate floor for a vote. Since it has been modified from the original Assembly bill, it would have to go back to the Assembly for reconciliation, and then on to the governor for signing.
CCTO, ASTA and others are currently planning a day for agents and other interested travel parties to visit senators in their home offices during the current recess.