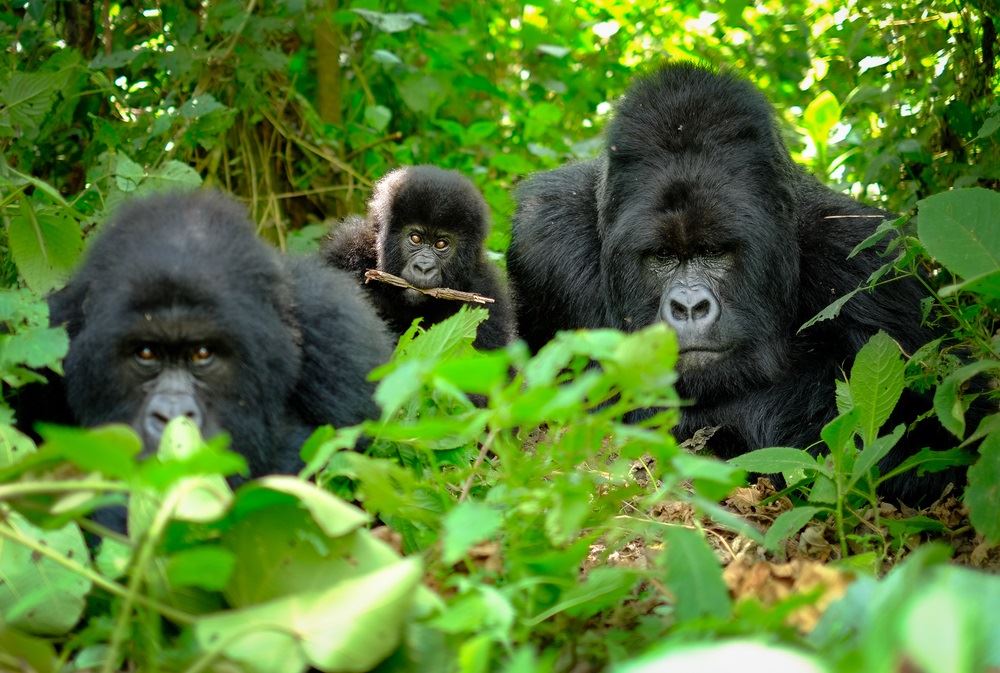 Tauck has added two new safari itineraries that will give guests the chance to see endangered mountain gorillas in Rwanda.
Both small group tours with a maximum of 24 guests per tour, the trips, one at 16-days and one at 13-days, begin with a multi-day safari in Tanzania's Serengeti and end with a three-night Rwanda stay that includes the mountain gorilla trek.
Guests start their trip with an overnight at the Arusha Serena Hotel, before traveling to the Lake Manyara National Park and then head to the Ngorongoro Conservation Area.
The 16-day trip, which is called Mountain Gorilla Safari: Kenya, Tanzania & Rwanda, features a Kenya stop in the middle of the tour for a seven-night safari that includes multiple nights at the Amboseli Serena Safari Lodge, Fairmont Mount Kenya Safari Club, and Fairmont Mara Safari Club. Guests experience a multiple game drive, a hot air balloon over the Maasai Mara, a private barbecue, and visits to two wildlife sanctuaries and a Maasai village.
There are two departures with space available in 2019: May 29 and Dec. 14. Prices start at $17,590 per person.
The 13-day trip, called Mountain Gorilla Safari: Tanzania, Zanzibar & Rwanda, includes a hot air balloon ride over the Serengeti, a trip to the area's Western Corridor for a two-night tented camp stay, and a two-night stay along the India Ocean.
That tour departs three times in 2019 — July 29, Sept. 2, and Dec. 3 — and starts at $15,790 per person.
The pricing for both tours include on-tour flights.