The Travel Industry's Resilience Will Prove Itself Again with Coronavirus
by Daniel McCarthy /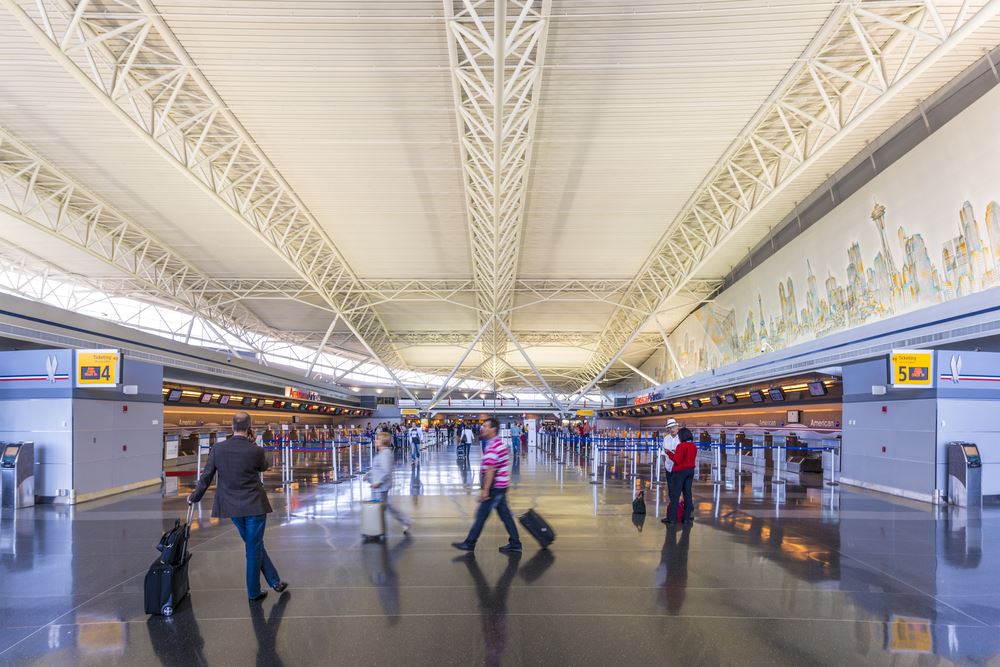 According to Worldometer, an online source for real-time information based on data from the United Nations, WHO, Food and Agriculture Organization, and more, there are currently 79,744 coronavirus cases worldwide with 2,629 deaths reported as of Monday. Almost 28,000 of those cases have recovered and 40,000 of the people infected with the virus are in stable condition.
Travel companies have already been impacted by the virus, even outside of altered itineraries or canceled cruise sailings. Pacific Delight Tours, a small tour operator that had been in business since 1971, for instance, was forced to close up shop earlier this month because of the impact of the virus.
But the virus, like pandemics before it, provides an opportunity for the industry. Advisors and industry executives talking to Travel Market Report said that, by looking at the past, we can see that the industry and the trade, in particular, is able to show its strength and to demonstrate just how resilient it can be.
"What I love about the travel industry is that we are extremely resilient. In my 25 years in the industry, we have been through viruses such as the Bird Flu, SARS and Zika, and terrible world events, and while this particular virus seems to worsen in nature, this too shall pass," Theresa Scalzitti, the recently appointed chief sales officer with Cruise Planners, said at a recent meeting of Travel Market Report's Agent Advisory Board.
"I am confident that we will overcome this situation soon and thrive as an industry. The key is to ensure your clients have the facts when they express fear, and try to redirect them to other destinations for their vacation," she added.
Christen Perry, owner of Classic Travel Connection, and another member of Travel Market Report's Agent Advisory Board, said that the advisory network has shown its strength during times of uncertainty and proved to be more than resilient.
"Bad things have happened — terrorist attacks, health epidemics, myths regarding travel, and destinations that are exponentially distorted by our mainstream media. We don't just become strong, healthy and successful again. We have become stronger, healthier, and more successful over the years," she said.
For Gina Gabbard, the senior vice president of leisure and independent advisors, at Ovation Travel Group, right now, it is a "wait-and-see approach."
"I always like to try to look at things in perspective … for instance, there's been millions of people infected with the flu, there's been hundreds of thousands who've been hospitalized, and more people were killed in our own country because of the flu then have been worldwide compared to the coronavirus. We'll just have to see how it plays out," Gabbard said.
Gabbard has watched the travel industry bounce back through outbreaks and emergencies, ranging from the SARS outbreak to the Sept. 11 terror attacks. "I've been in the industry during all of those issues and many more in just the past few decades. What I think is different from what I recall, has been the proactive spirit and measures that certain parts of the industry have taken. For instance, I don't remember airlines canceling flights so quickly for these lengths of time like they did this time around."
But still, it's important to realize just how resilient the industry is.
"When I look at Americans especially, we're very resilient. And in many ways, fortunately, their memories can also be short with things like this," Gabbard said. "A lot of people forgot about MERS or SARS or other outbreaks in the past, and so I believe once we get through this, and the news media focuses on something else, this will pass.
"The best thing we can do, and the most responsible thing that we can do as an industry, is go back [to affected destinations] when it's time. We have to kind of be the leaders in helping people to see that these are beautiful places to travel to and it's a beautiful opportunity to learn about a culture that's very different from ours."
Jackie Friedman, president of Nexion Travel Group, told Travel Market Report that situations like this not only prove the resilience of the industry, but it can help remind travelers of the value of travel advisors.
"No one wants to give up a hard-earned vacation, and they don't have to. With a travel advisor by their side, travelers can be kept up to date on all the latest travel warnings. Their trips can be rebooked to later dates, or travel advisors can advise on alternate destinations that offer similar vacation experiences," Friedman said. "I am confident that travel advisors will still see good business throughout the year."
Holly Monahan, the founder of Ilex Luxury Travel, told Travel Market Report that news cycles about coronavirus, and others before it, can help generate business to other destinations.
Monahan said: "I think the fact that so many travelers are being cautious and postponing their trips, means that if there is a sense of security that the virus is eradicated or that there is a vaccine, I think [a rebound in the travel industry] looks very promising. Because you have people who, for months or maybe even a year, have put off their travel that they've been looking forward to, I think it will be a good opportunity to see [the industry] bounce back quite quickly, especially if travelers have a high degree of certainty and safety."
Damian McCabe, owner of McCabe World Travel, a Virtuoso agency, told Travel Market Report that even after canceling 50% of her bookings during the fourth quarter of 2001, right after 9/11, things didn't stay down for long.
"However," she said, "on January 2, 2002, business came roaring back and we were busier than we'd ever been. People realized that life would go on, and there was a new normal vis-a-vis security at airports. Happily, it was at this time that we saw more families traveling together to far-off places like China, Africa and India, where in the past, the kids might have been left at home with a sitter.
"In this case of coronavirus, many of the cruise lines have canceled their Asia seasons so as not to put clients at risk. However, in most cases, we've been able to offer our clients an alternative vacation trip, be it another cruise or a land trip. And when the current health risks from the virus are over, we'll do our best to support the cruise lines and tour operators who treated our clients fairly with regard to cancellations and refunds."