Top 5 Off-the-Beaten-Path Places to Visit by Cruise Ship in 2020
Sponsored by Silversea

by Denise Caiazzo /

Just two weeks away from the new year, and the start of a new decade, some people have dubbed 2020 as "the year of perfect vision." Many have high expectations of what this year will hold. When your clients start ruminating about their travel aspirations for the coming months, will you be ready, as their trusted travel advisor, to help them fulfill those visions?

Where will you send that newly retired couple looking for adventure? Those young honeymooners? That multigenerational family? The Millennial friends ready to explore a new land together? As you're considering which destinations appeal to which travelers, here's a list of the top five off-the-beaten path places to visit by cruise ship in 2020. Mostly expedition-style destinations, they tick off the boxes across many niche categories, in a once-in-a-lifetime style that carries hefty bragging rights.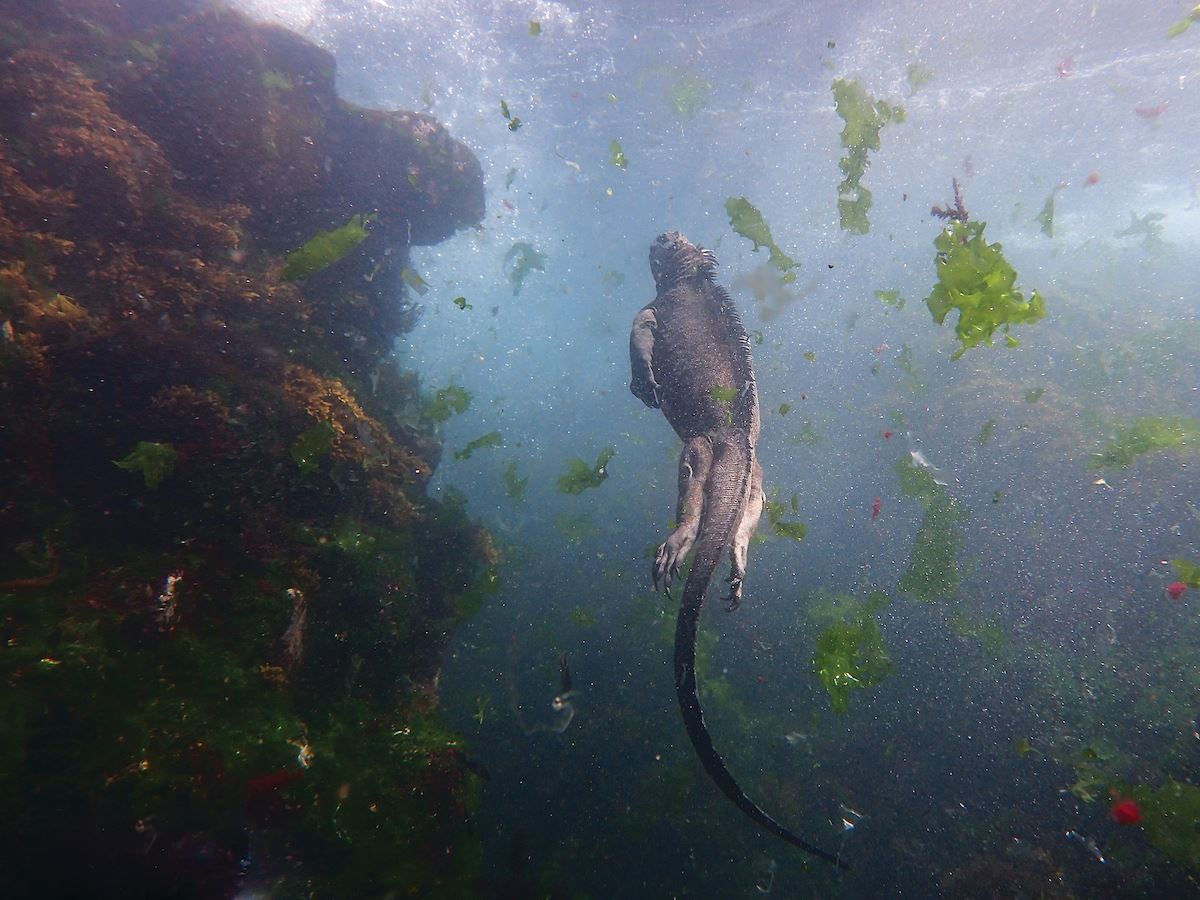 Wildlife in the Galapagos. Photo: Daniela Plaza.
1. Galapagos
We've all seen the up-close-and-personal photos of Blue-Footed Boobies, sea lions, giant tortoises, iguanas, and more. But those who have been there will tell you that nothing can compare to the magical experience of standing still in the middle of untouched nature … and just observing. This place is a living museum of natural history, and its creatures are as engaging as they are unique. We've come a long way from the days of Darwin's journeys there, and travelers today can set out on a true expedition, exploring evolutionary biology in all of its grandeur, while enjoying the comfort of a luxury cruise ship offering white-glove service, the world's best cuisine and the finest accommodations.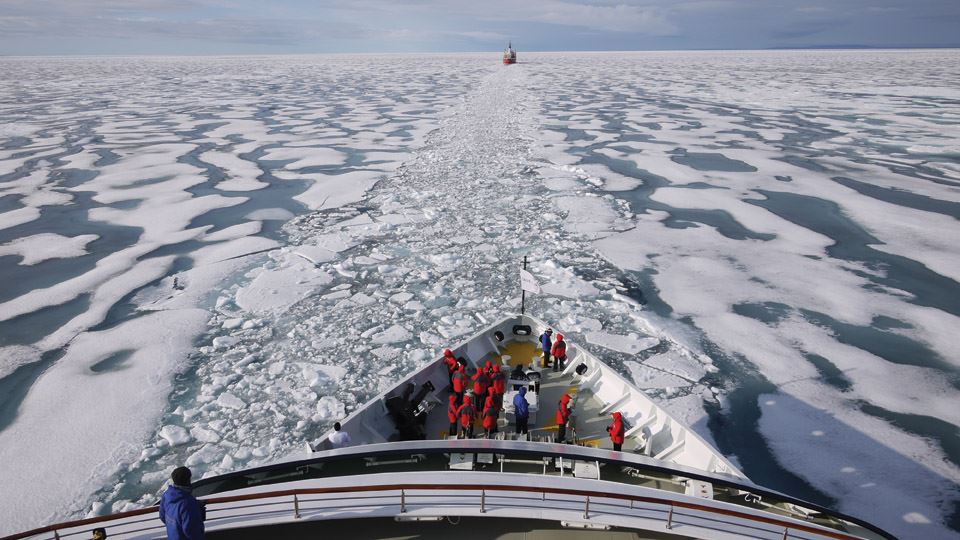 Ice along the Northwest Passage route. Photo: Silversea.
2. Northeast and Northwest Passages
These are among the most legendary shipping routes on earth, and cruises to this place of extreme beauty are for the ultimate adventurer. For Captain John Franklin back in the 19th century right up to the elite explorers of today, the Arctic is truly a final frontier. The Passages are steeped in history and teeming with wildlife. When luxury ships navigate the Northwest Passage during the brief summer thaw, guests typically experience close encounters of the wildest kind, including polar bears, narwhals, musk oxen, walruses and rare seabirds. In the Northeast Passage, crystal fjords and glaciers, Inuit villages and a wealth of wildlife sightings are the order of the day.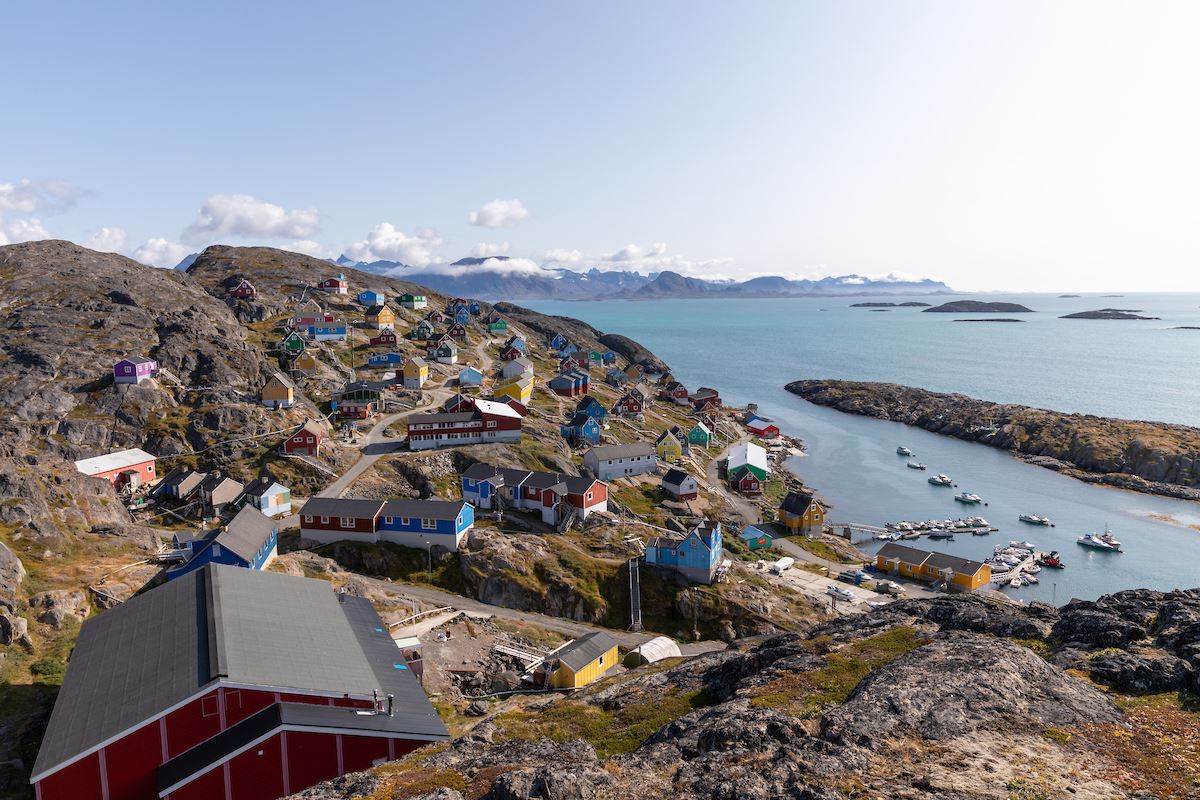 Kangaamiut in Greenland. Photo: Pablo Bianco.
3. Greenland
This magical haven is the world's largest island, located between the Arctic and the Atlantic oceans, just east of the Canadian Arctic Archipelago, and part of the continent of North America. Visitors can still sense the pioneering spirit of the great adventurers who sailed there long ago, and the powerful Vikings who settled Greenland in the 10th century. Nature, once again, reigns supreme. Massive icebergs calve amidst a background of green mountain landscapes, long fjords, and abundant plant and animal life. The town of Ilulissat, on the Icefjord, is an UNESCO World Heritage site; and Disko Bay - with its charming settlements, whale watching and icebergs - is a must-see. In this polar destination, man and nature have made peace; there is a rich culture to explore, the lifestyle of the traditional Inuit hunters in isolated villages. Peak season is June through October.

Iceland's Dynjandi Waterfall. Photo: Pablo Bianco.
4. Iceland
Another authentic Artic expedition destination is the much-smaller Iceland. Known as the "land of ice and fire," here nature captivates with its active volcanoes, lava fields, glacier-carved fjords, hot springs, roaring rivers, bright-green valleys, and black sand beaches. There are long, dark winters, and summers lit by the Midnight Sun. In early summer, the whales are abundant; on the edge of autumn, the Northern Lights unleash their awe-inspiring spectacle. The pristine landscapes in Iceland edge right up against urban communities, such as the enchanting and pulsating capital of Reykjavik (which consistently has made its way on to top-places-to-visit lists in recent years). Keep in mind that this Norse island nation has a temperate climate (because of the Gulf Stream), offering refreshing summers and surprisingly mild temperatures in winter.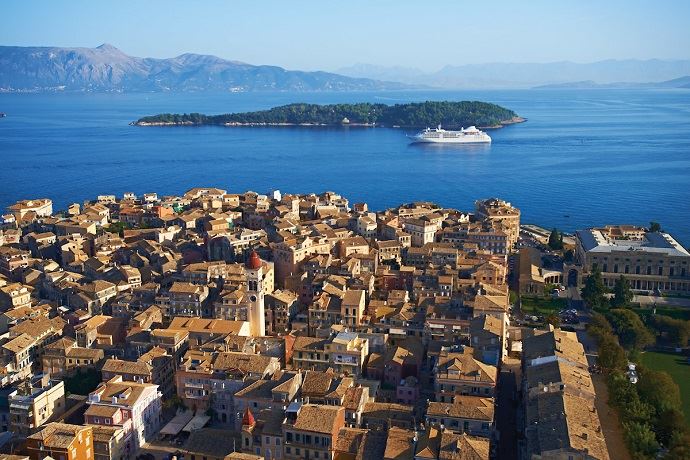 Cruises to Mediterranean coastal towns have long been a popular choice for consumers. Photo: R Paperno.
5. Mediterranean coastal towns
Heading back now to a warmer climate, the Mediterranean has always been a favorite cruise destination. For those who have already visited the tried-and-true locales, and those with a more adventurous travel style, this region has scores of coastal towns, villages and small fishing communities to explore. One easy and elegant way to take in this part of the world is on a culinary-focused cruise, which journeys to multiple destinations in one trip. They include enriching personal experiences, such as chef-accompanied foraging trips, excursions to local markets or farms or wineries, farm-to-table meals, onboard culinary-focused lectures, wine tastings, and cooking lessons led by world-renowned chefs or local culinary experts … all while visiting culturally rich regions of the world from the comfort of a luxury vessel.
Any and all of these five breathtaking destinations will deliver that much-coveted, once-in-a-lifetime travel experience. Help your clients let the visioning begin …
FROM THE SPONSOR: With over 900 destinations across all seven continents, wherever you want to go, you can get there with Silversea. Discover the world's most intriguing ports while traveling in extraordinary style aboard our intimate luxury cruises. These journeys offer breathtaking encounters with the natural world, while enjoying Silversea's all-inclusive lifestyle. As Silversea's legacy of luxury continues, so does our dedication to excellence, innovation and expansion of product offerings. We are proud to introduce S.A.L.T. (Sea and Land Taste), our newest culinary program. S.A.L.T. is set to revolutionize culinary travel for the cruise line's guests, when it launches with the new ship, Silver Moon, in August 2020. The pioneering concept will enable travelers to use food to dive deep into the world's richest cultures, to truly understand the soul of a destination. Taking guests on a journey of culinary discovery, Silver Moon will showcase an entire ecosystem around the food cultures of the world through the S.A.L.T. program. The ship's guests will dine on fine cuisine in eight restaurants plus the S.A.L.T. Kitchen — a space entirely dedicated to the authentic flavors of sailed destinations. In the S.A.L.T. Bar, guests will enjoy regional drinks to better engage with destinations. Silver Moon's S.A.L.T. Lab is where guests will deep-dive into regional food cultures under the tutelage of expert local chefs and industry authorities. Visit silversea.com to learn more about all of our destinations.