Tour Operators See Promising Signs for Early Return to Travel
by Daine Taylor /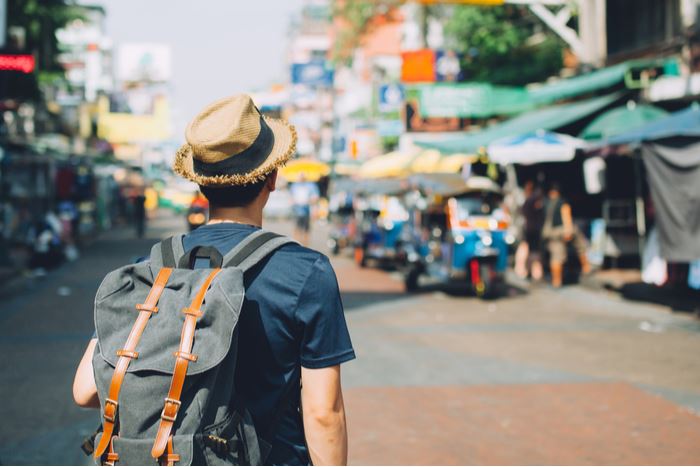 Despite ongoing uncertainty within the travel industry, tour operators are looking to the future for signs of when travel may open back up.
The United States Tour Operator Association (USTOA) on Wednesday revealed the results of a survey among its active members, tracking their recent bookings, and post-COVID recovery plans.
"While short-term uncertainty remains, the survey of our tour operator members reveals that the desire among consumers for international travel remains promising, especially looking ahead to 2021," said Terry Dale, president and CEO of USTOA.
More than half (57%) of USTOA's active members reported that bookings for 2021 are mostly comprised of rebooked guests from cancelled 2020 departures, while 32% of members reported 2021 bookings were from preexisting reservations made prior to the COVID outbreak. Just 11% represent new bookings made in 2020.
A vast majority (80%) of active member's bookings are for international destinations, with the remaining 20% of bookings for North American destinations.
"Our active members are taking a destination-by-destination approach to resume operations around the globe, with cautious optimism for an anticipated return to business in various regions this fall," said Dale.
More than 50% of those queried predict that U.S. domestic travel will open back up by this year, with 30% anticipating domestic operations restarting by September 2020 and 26% predicting travel returning as early as July 2020.
In the wake of the chaos ushered in by the COVID-19 pandemic, travel companies have had to adjust their marketing strategies to cater to a clientele that isn't quite ready to travel yet—79% of respondents say they have changed their marketing message to put more emphasis on health and safety, smaller group travel itineraries, and safe destination offerings.
USTOA held a virtual town hall-style meeting last week with several travel industry leaders to discuss when and how travel can reopen safely to the public.
"What we are going to be looking for is a collaborative plan involving operators and destination partners, to almost rebuild the destination business back to what it needs to be," said Elizabeth Crabill, CEO of CIE Tours International and USTOA treasurer.
"I don't think it's over exaggerating to say that we are rebuilding this [industry]. Everybody will have been on pause for a very long time, and I believe that working together with the operators is really the best way we can have a better plan."
She said communication and collaboration with destination operators will help get a better idea of what attractions and experiences are available, and how they can provide backup itinerary experiences to help meet travelers' expectations.
With the present uncertainty, travel companies will need to regularly assess the ever-changing situation as segments of the industry start to recover. USTOA is working to help create a set of uniform policies and guidelines to get destinations prepared to receive travelers safely again, before global travel markets open back up.
"It's clear that continued collaboration between our tour operator members and destination tourism members will be critical in order to rebuild travel programs as well as consumer confidence," said Dale.
"Addressing health and safety measures is a top priority, and USTOA is working with our counterparts at the European Tour Operators Association and the Canadian Association of Tour Operators to develop guidelines specific to our tour operator members."