Tourism Not Impacted from Puerto Rico Earthquakes
by Maria Lisella /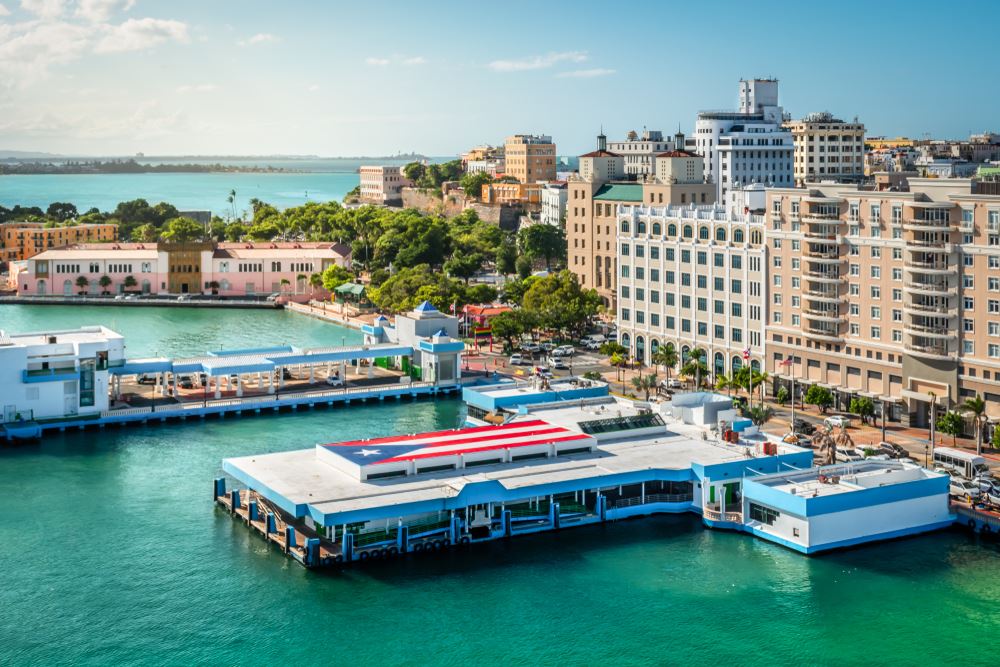 Hundreds of thousands of Puerto Ricans remain in the dark today, following the powerful predawn earthquake on Tuesday that tore up roads, homes and highways along Puerto Rico's southern coast. Residents have been forced to evacuate their homes.
However, few tourist attractions were affected, apart from the power outages. The U.S. Coast Guard issued a news release late this morning confirming that all ports in Puerto Rico and the U.S. Virgin Islands are open for business.
The strongest in a string of quakes that have shaken the island since Dec. 28 was a 6.4 magnitude earthquake that hit off the southern coast at 4:24 a.m. Tuesday. Since then, the U.S. Geological Survey reported dozens of small quakes and aftershocks in the same area, including a magnitude of 6.0 at 7:18 a.m.
As of today, about 75% of the island remains without power, and about 25% did not have running water. The island has three mega-generators at one of the major electric power plants for such emergencies that reportedly failed to power up.
The Puerto Rico Electric Power Authority, dealing with a fragile grid still reeling from Hurricane Maria's devastation in 2017, could not say when energy might be fully restored.
At a press conference, Gov. Wanda Vázquez declared an island-wide state of emergency, extending holiday breaks for all schools on the island and temporarily shutting down all public agency operations. Hundreds of aftershocks are expected within the next week, most forecast to range between a magnitude 3.0 and 5.0.
Guánica, home of the natural attraction Bosco Secco (or Dry Forest), took a bad hit. At least one 73-year-old person died as a result of the earthquake. The quake hit at 4:24 am. It should have been a school day, but luckily, schools were closed to commemorate Three Kings Day or the Epiphany. Otherwise, it would have been tragic, as one school collapsed and seven were severely damaged.
Guayanilla is also on the southern coast and it lost one of its main tourist attractions, and one of Puerto Rico's natural wonders. The natural seaside arch known as Punta Ventana was destroyed during the earthquake. A 19th-century Catholic church in its central plaza was also severely damaged, as side walls gave way, revealing views of the altar and pews inside.
Since the epicenters of the earthquakes were south of Ponce in Guánica, about 100 miles south of San Juan, the residential areas were severely damaged, but few tourist attractions were affected.
Carnival Cruise Line told Travel Market Report that none of its cruises were impacted by the quakes because of their locations, "since the epicenter and most damage are on the south side of the island, away from where our ships call and our guests visit. Carnival Conquest will make today's call in San Juan," Vance Gulliksen, a spokesperson for Carnival, said. "There are no changes to our itineraries that call at San Juan or to sailings of our San Juan-based ship, Carnival Fascination.
Royal Caribbean also told Travel Market Report that all of its Puerto Rico itineraries remain as they are at the moment and there are no changes to report.
As reported in Travel Market Report yesterday, the airport, along with the San Juan Cruise Port, the Ponce Cruise Port and Airport, and the Puerto Rico Convention Center, were not impacted by the quakes, according to reports from Puerto Rico DMO.
Some hotels in the southern region of the Island have reported damage, including Hotel Copamarina, Ponce Plaza, Hotel Gua´nica and Costa Bahia. Their main priority right now is ensuring guest safety. Two tourism sites, Punta Ventana in Guayanilla and the Ruins of the Lighthouse in Gua´nica, reported damages, as well.