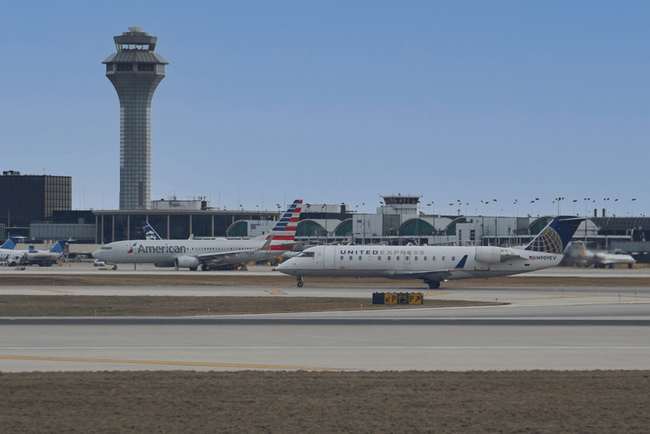 As confidence in travel rises and the number of vaccinations increases, U.S. airlines are optimistic for the summer of 2021. Carriers are ramping up service and adding new destinations to meet the growing demand for domestic and leisure travel.
United Airlines announced it will fly 52% of its 2019 schedule this summer. The carrier adding 26 new non-stop routes to coastal vacation destinations taking off Memorial Day Weekend. New service includes flights from Midwest cities like Cleveland, Cincinnati, and Milwaukee to destinations like Hilton Head, South Carolina; Pensacola, Florida; and Portland, Maine.
"In the past few weeks, we have seen the strongest flight bookings since the start of the pandemic," Ankit Gupta, vice president of United's domestic network planning and scheduling, said in a statement.
American Airlines also announced it will add 10 new, returning, and seasonal routes from Austin. In May, American Airlines will fly 80% of its 2019 May schedule. It will introduce 18 new routes for the summer season, including six new routes from John F. Kennedy Airport in New York to Latin America and the Caribbean.
Delta Air Lines will also introduce nine new routes and add flights to more than 20 leisure destinations this summer, following "renewed optimism and growing customer confidence in upcoming travel."
Destinations include service to Montana, Wyoming, South Dakota, and Nevada. The carrier is also adding more flights to leisure markets like Hilton Head and Myrtle Beach, South Carolina, and various Caribbean destinations.
Delta announced Friday it will offer more service to Iceland this summer. This comes as the country announced it will open its borders to vaccinated Americans.
Low-cost carrier Spirit Airlines on Wednesday announced plans to continue its international expansion by adding Puerto Vallarta's Licenciado Gustavo Diaz Ordaz International Airportto its route map starting July 1.
The airline will offer daily flights between Puerto Vallarta and Los Angeles International Airport, along with service three times weekly from Houston's George Bush Intercontinental Airport and Dallas-Fort Worth International Airport operating on Tuesdays, Thursdays, and Sundays.
Spirit will also add nonstop service between LAX and Los Cabos, Mexico starting May 5. The route will be Spirit's first international service from Los Angeles.
These moves come as the Transportation Security Administration (TSA) said it has screened more than a million passengers a day since March 11.