U.S. Airlines are Making a Fortune from Baggage Fees
by Daine Taylor /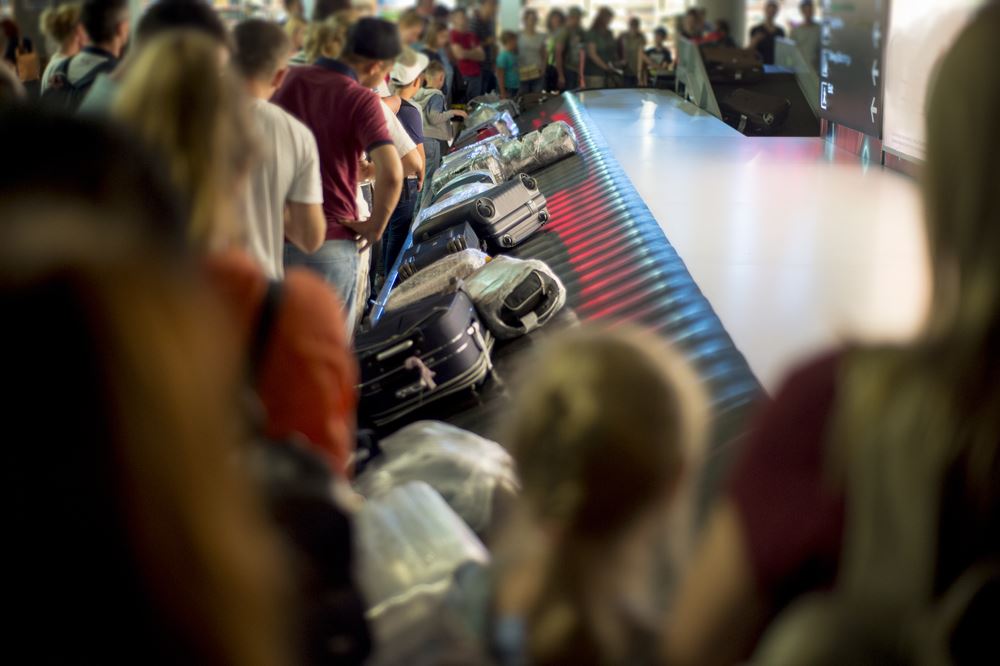 Financial reports for the second quarter revealed that major U.S. airlines have collected a total of $1.5 billion from baggage fees in the three-month period, an increase of about $170 million from the same time last year.
Airline baggage fees have generally been on the rise, with four major U.S. airlines increasing fees last year, according to Upgraded Points, a Texas-based company that provides credit card information, travel updates, and insider strategies.
United Airlines, Delta Air Lines, American Airlines, and others all raised the price of a first checked bag by $5 in late 2018, while also increasing the fees for a second checked bag. The results appear to speak for themselves as baggage fees continue to grow to be a significant source of revenue for U.S. airlines, which combined collected a total of $5.1 billion in charges over the past year, a record high for the airline industry.
American Airlines brought in $1.24 billion in baggage fees last year, the highest among the U.S. carriers. United was second-highest with a total of $933.3 million, with Delta coming in third at $817.1 million collected.
Here's a breakdown of the top 5 U.S. airlines, in terms baggage fee revenue.
American Airlines
American Airlines takes the lead with $1,249,480,000 in overall revenue from baggage fees collected since last year.
In September 2018, American Airlines raised its baggage fees to $30 (up from $25) for the first checked bag, and $40 (up from $35) for the second. The domestic giant made more than $350 million by charging baggage fees between April and June, boosting its baggage fee revenue by 12% for the second quarter and shattering previous records.
United Airlines
United Airlines raised its baggage fees in September last year as well, increasing the fee of the first and second checked bags to $30 (up from $25) and $40 (up from $35), respectively.
United lands in second place with $274,949,000 in the second quarter, and $933,259,000 collected overall since last year.
Delta Air Lines
Following the trend of increasing baggage fees, Delta Air Lines also raised their fee by $5 last September.
While Delta saw a surge in revenue during the quarter it initiated the fare increases, fares dropped back to pre-increase levels in the quarters following. Interestingly, Delta's fee revenue was down 7% overall, even with the fare increases. Despite that, Delta manages to rank third after raking in $288, 351,000 in bag fees last quarter, and $817,146,000 total since last year.
Spirit Airlines
Spirit Airlines collected a total of $194,915,000 in bag fees last quarter, and $669,960,000 from last year. According to Upgraded Points, Spirit uses dynamically priced bag fees, meaning that the price will vary according to demand. Spirit also charges for carry-on baggage. In fact, the fees associated with the carry-on luggage are often higher than that of checked baggage.
Baggage fee revenue increased quarter over quarter, so this is a trend that doesn't seem to be slowing down.
Frontier Airlines
Frontier Airlines takes a similar approach as its ultra-low-cost competitor, Spirit Airlines, in that it also charges extra to bring a carry-on bag. The unbundling of luggage from the base fare also leads to a higher proportion of revenue coming from these various add-ons.
Frontier collected $101,567,000 from bag fees in the second quarter, and $347,376,000 total since last year.