U.S. State Department Downgrades 'Do Not Travel' Advisory for Mexico
by Daine Taylor /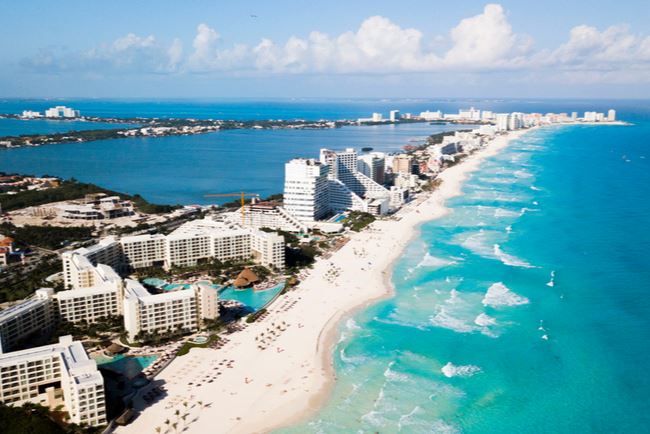 The U.S. State Department rescinded its level 4 'Do Not Travel' warning for Mexico last week, downgrading the country to a level 3 'Reconsider Travel' advisory.
"The Centers for Disease Control and Prevention (CDC) has issued a Level 3 Travel Health Notice for Mexico due to COVID-19," the State Dept.'s website now reads. "Mexico has lifted stay at home orders in some areas and resumed some transportation and business operations. Visit the Embassy's COVID-19 page for more information on COVID-19 in Mexico."
The news comes as the border deal restricting nonessential travel by land and sea between the U.S. and Mexico is set to expire on Sept. 21.
Despite the State Department's change, several Mexican states remain on the 'Do Not Travel' list due to the threat of crime and kidnapping, including Colima, Guerrero, Michoacan, Sinaloa, and Tamaulipas.
Travel advisors are hopeful that this news will be a boon for U.S. travel, especially as the industry has started to see signs of recovery, with the TSA reporting the highest airline passenger volume since March.
"I returned from Mexico a few weeks ago and we have been quoting it quite a bit since being back," said Kristen Jobe Buckshire, owner of Travel Ease, who recently returned from a visit to Cancun.
"We are reaching out to all clients we have quoted to let them know, so hopefully we see a little boost from that."
Julie Armstrong Lanham told TMR that she was in Mexico two weeks ago in Unico, and plans to head back to Atelier Playa Muheres next month and then Los Cabos the week after.
Armstrong said "the warning doesn't change how I sell it but helps if I need to diffuse worries. I always have and always will love, and sell, Mexico."
Currently, U.S. travelers are still able to fly to Mexico, and will be welcome in Cancun, Cozumel, and Cabo San Lucas. Cancun is the location of the new Margaritaville Island Reserve Riviera Cancun by Karisma, which opened earlier this month.