U.S. Travel and Partners: We're Here When You're Ready
by Daniel McCarthy /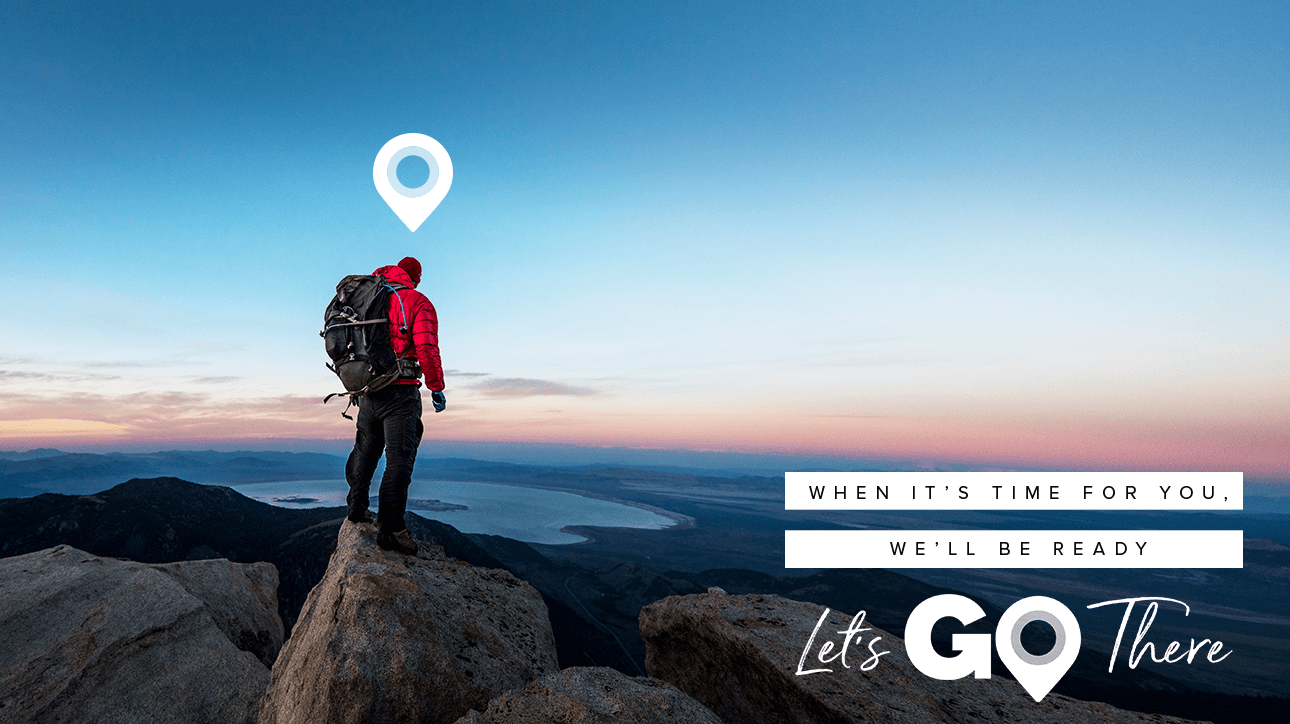 This week, a coalition of U.S. travel companies announced a new campaign designed to get people starting to think about their next vacation, even as COVID-19 still continues to impact people's perception about travel.
The campaign, led by the U.S. Travel Association, is called "Let's Go There" and seeks to get the public starting to think about traveling. Their message is that when the time is right for you to travel, destinations across the U.S. will be ready to welcome you.
The coalition includes more than 75 travel companies such as Delta Air Lines, Disney Parks, Enterprise, Hilton, Hyatt, the Las Vegas CVA, Marriott, United, Visit California, and more.
According to U.S. Travel Association President and CEO Roger Dow said that the campaign is "a result of months of work" and "it is an answer to the question of how odes the travel industry reengage with America, which really misses travel."
Dow, and a panel of other leaders who helped announced the initiative this week, made sure to note that the campaign isn't designed to push people who aren't truly comfortable yet to get to an airport (public health is still the top priority, it said). Rather, it's asking Americans to begin thinking about and planning travel at future dates.
Aside from some placement on online video platforms and radio spots, the campaign also includes media buys on national broadcast networks, including CMT, the Cooking Channel, ESPN, Nat Geo, and more. It also includes two spots during the Sept. 14 broadcast of Monday Night Football.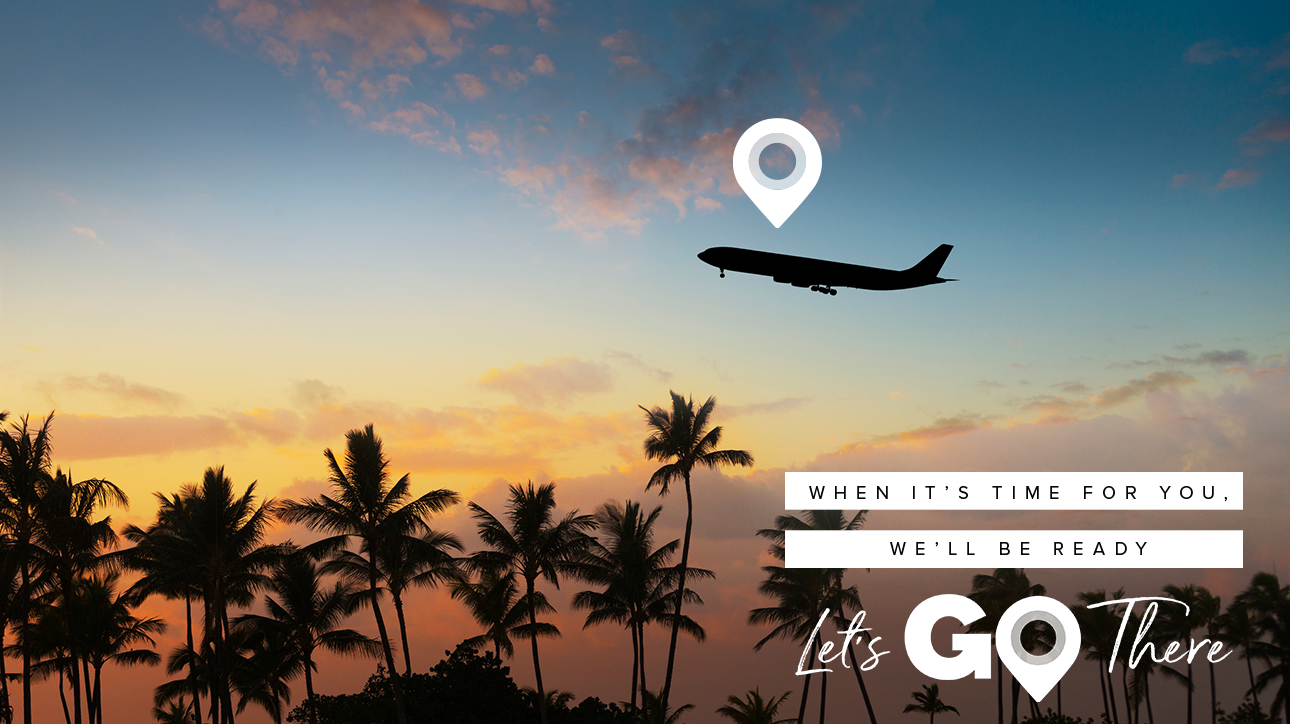 One of the marketing materials from the "Let's Go There" campaign.
"Let's Go There" stresses the impact of travel on people's happiness and how simply getting a trip on the calendar can impact people's well-being—a study by the Institute for Applied Positive Research found that 97% of respondents report that having a trip planned makes them happier; 82% said that booking at rip makes them "moderately" or "significantly" happier' and 71% reported feeling greater levels of energy knowing they had a trip planned in the next six months.
"Travel creates experiences that simply cannot be replaced…the industry is ready to welcome you back whenever you are ready to travel again," Jill Estorino, president and managing director of Disney Parks International and one of co-chairs of the coalition, said on Tuesday's panel.
"Simply looking forward to a trip can have a profoundly positive impact on our outlook and our wellbeing…we're encouraging people to look ahead to their next journey whenever that may be," she added.
Brian King, global officer of digital, distribution, revenue strategy, and global sales at Marriott and co-chair on the coalition, also joined Tuesday's panel to show Marriott's support for the campaign.
"The goal of the campaign is the generate interest and get consumers in the mindset once again to think about planning travel," he said. "Our goal is to have them look and book forward into the future…Now is a great time for travel planning…because deals are amazing and very light cancellation policies."
Generating interest in travel and, ultimately, getting trips booked, with the flexible policies in place, will help the beleaguered industry—getting Americans moving again as soon as safely possible "is urgent for jobs and the economy," U.S. Travel Association said, noting that travel supported employment for one in 10 American workers pre-pandemic.