United Airlines Fleet Upgrade Tied to Return of 737 MAX in Early 2020
by Barbara Peterson

United has big plans to expand its fleet, but there's a hitch: The ongoing grounding of the 737 MAX is holding up the scheduled retirement of older jets.
At United's recent Flight Plan 2020 event in Chicago, executives reaffirmed that its 14 MAX jets would be mothballed until Jan. 6, at the earliest. While United had a smaller number of the troubled jets, compared with rivals American and Southwest, it is still having an impact on the company's expansion. The carrier had expected to have about 30 of the 737 MAX jets by the end of this year, until the aircraft was grounded in March following two fatal crashes, halting all deliveries.
Among other things, that is delaying the carrier's plan to replace its geriatric Boeing 757 jets, a mid-size narrow-body that was taken out of production in 2005. It currently has 76 of these jets in its fleet, and Chief Operating Officer Andrew Nocella told reporters that the airline would like to retire them "as soon as possible." But he emphasized that the timing depends on when the 737 MAX returns to commercial service. The airline's wide-body 767s are also slated for retirement.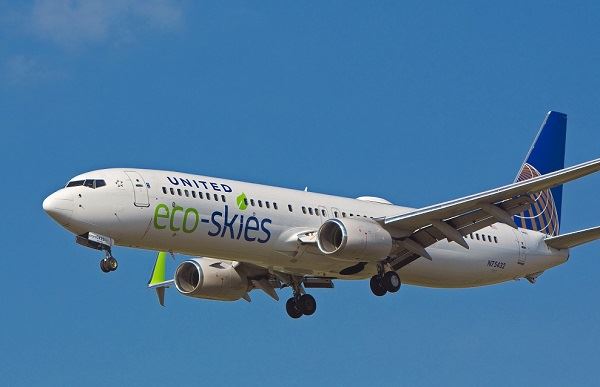 The Max grounding is delaying getting rid of the older gas-guzzling jets.
Meanwhile, United is planning to add 63 new planes to its fleet, including wide-body models like the Airbus A350 and the Boeing 787 Dreamliner, planes that can fly its new ultra-long-distance routes, such as Newark to Cape Town. The company is adding more passenger-friendly features, like a new 3-D viewing tool giving passengers and travel advisors a way to see passenger seating and cabin layout up close. And it is upgrading interiors, particularly in premium class cabins, with plans to equip 50% of its wide-body aircraft with the latest fully-flat Polaris business-class seats.
United executives acknowledged the frustrations of the prolonged grounding of the MAX worldwide. Oscar Munoz, United's CEO, said that the airline is "anxious" to return the plane to service, but added that this won't happen until everyone is reassured that the plane is safe to fly. "The safety and security of our employees and our customers is paramount," Munoz said.
Other executives at the briefing also emphasized the importance of being transparent with the flying public; if customers are nervous about getting on a MAX plane, they'll be offered the opportunity to rebook.
The airline's 90,000 employees will also a play a key role in the rehabilitation of the MAX, said Kate Gebo, executive vice president of human resources and labor relations. "We are focusing on communications with our employees," she said, adding that it is crucial that the carrier's workers also have confidence in the plane.

Star Wars Livery