United Airlines Offering Three Complimentary Snacks in Economy
by Kailey Cotter /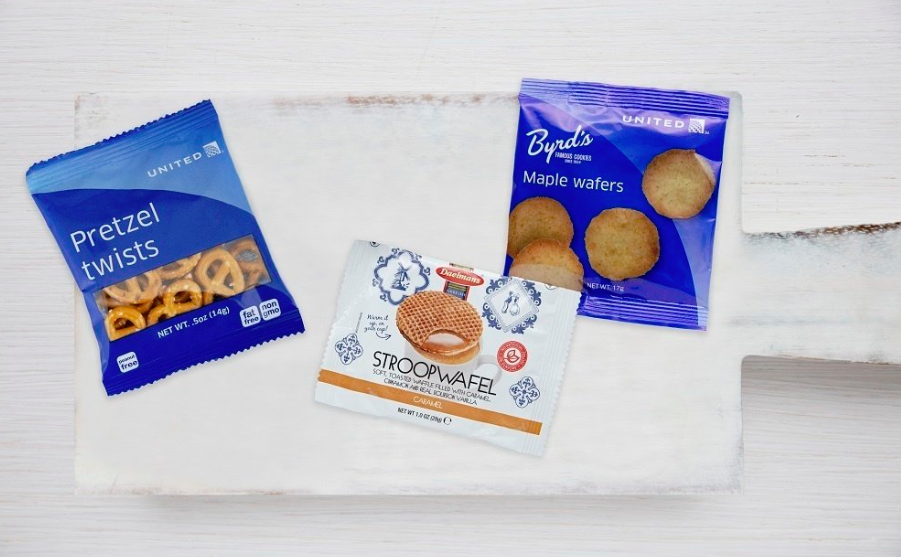 United Airlines announced on July 1 that passengers now can choose between three complimentary in-flight snack items. Regardless of departure time, they have their pick between pretzels, Byrd's Maple Wafers, and the customer favorite of stroopwafels.
Prior to the announcement, the complimentary snacks were rotated on flights that departed before 9:45 a.m. But now, customers can enjoy a treat of their choice morning, noon, or night.
"Since we reintroduced free snacks a few years ago, our customers have come to look forward to enjoying their personal favorites onboard – whether it be the stroopwafel, our exclusive maple wafers, or the classic pretzels," said Toby Enqvist, United's chief customer officer. "Now we're going a step further and when it comes to snacks, every customer wins, since our entire inflight snack lineup is available to choose from no matter the time of day."
Choice Menu snack shop and Bistro onboard, which feature hot and cold entrees and snacks, as well as food items that are unique to United, will remain available for onboard purchase on select flights.