United Airlines Will Offer Rapid COVID-19 Tests to Some Passengers
by Daniel McCarthy /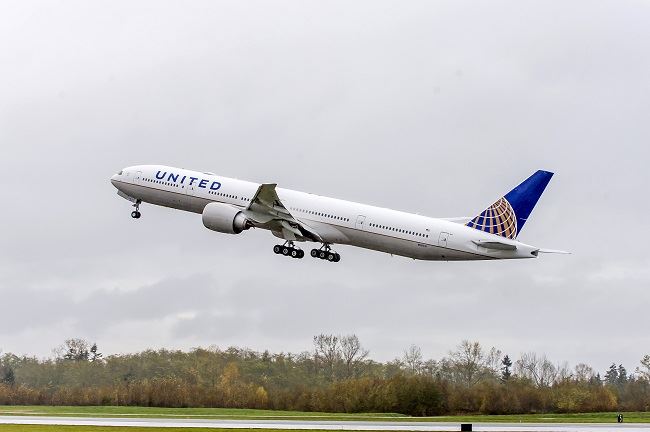 United Airlines has announced that it will start to offer COVID-19 tests to some of its passengers, becoming the first major U.S. airline to do so.
Those traveling on United from San Francisco to Hawaii, including Honolulu, Maui, and Kona, starting on Oct. 15, will be tested. The testing helps those passengers avoid a mandatory 14-day quarantine in Hawaii should their test come back negative.
United will use the 15-minute Abbott lab tests, available on the day of their flight at San Francisco International Airport, for the rapid testing. The carrier will also offer a self-administered mail-in option, from health company Color, which has to be completed and placed in a mailbox 72 hours of the flight.
According to Chief Commercial Officer Toby Enqvist, United will look expand the testing to other destinations later this year.
"We'll look to quickly expand customer testing to other destinations and U.S. airports later this year to complement our state-of-the-art cleaning and safety measures that include a mandatory mask policy, antimicrobial and electrostatic spraying and our hospital-grade HEPA air filtration systems."
The news could mark the start of a turning point for the travel industry. Without a vaccine, travel executives across the industry have looked to rapid testing to help restore consumer confidence in travel. The news of Abbott's 15-minute, $5 Rapid COVID Test, which came out late in August, created the possibility that testing could become a regular part of travel moving forward.
Some suppliers, including MSC Cruises, have resumed some operations with universal testing in place. Universal testing was also a core element of Cruise Lines International Association's (CLIA) health and safety plan that it submitted to the CDC earlier this week.
According to travel advisors surveyed in TMR and MMGY's latest Travel Advisor COVID-19 Sentiment Barometer, the biggest hurdle for advisors right now is health concerns related to COVID-19—87% of advisors said that was the biggest barrier to booking travel.