Virgin Hotels Will Open Three Properties in the U.S. This Year
by Jessica Montevago /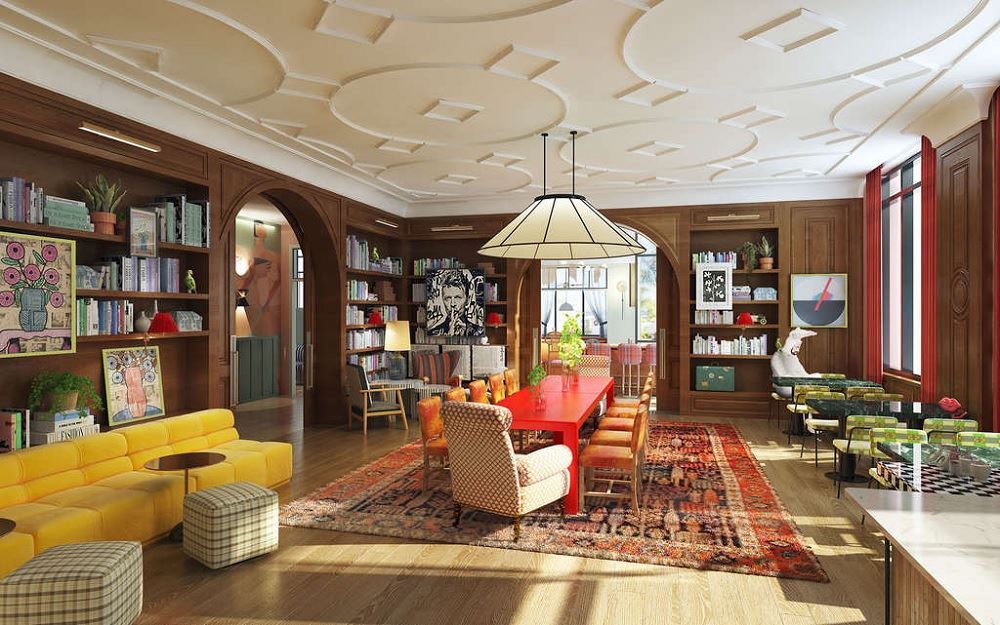 Virgin Hotels, the lifestyle hotel brand by Virgin Group founder Sir Richard Branson, plans to open three properties this year, in New Orleans, New York and Las Vegas.
First up is the delayed Virgin Hotels Las Vegas, part of the Curio Collection by Hilton, opening this spring. Formerly the Hard Rock Hotel & Casino Las Vegas, the resort has 1,504 Chambers, Grand Chamber Suites, and Penthouse Suites. There's also a 60,000 square foot casino, the flagship Commons Club, and over 110,000 square feet of meeting, event and convention spaces.

Inside the new Virgin hotel in Las Vegas. Photo: VH.
This summer, the Warehouse District of New Orleans will welcome Virgin Hotels New Orleans. The new-build hotel will feature over 230 chambers, the brand's centerpiece, Commons Club, a rooftop pool and lounge, gym, and dedicated meeting and event spaces. It will incorporate a Southern residential feel while combining colorful, tropical architectural motifs with Virgin's signature smart design.
Virgin Hotels' new flagship is set to open in the NOMAD district in New York City in the fall. Virgin Hotels New York City will boast 463 Chambers plus multiple concept suites, a roofscape pool, and numerous dining outlets. The first two floors of the building will be retail.
"As evidenced by our openings this year in these major cities, we are very optimistic about the return of travel despite the tremendous difficulties posed by Covid-19," said Raul Leal, CEO of Virgin Hotels. "We're not only thinking of the out-of-towner but also focused on providing the unique Virgin Hotels experience to the communities we call home."

The site of Virgin's new Edinburgh property. Photo: VH.
Beyond 2021, Virgin Hotels' pipeline includes a hotel in Edinburgh, expected to open in 2022. Construction is currently progressing well in both the landmark India Buildings at 1-6 Victoria Street and the new Southern extension, the hotel will feature 225 Chambers and Grand Chamber Suites, multiple dining and drinking outlets, and meeting spaces.
It will also open another U.S. outpost in Miami in 2023. Plans for the 40-story new-build hotel include 250 guestrooms, a spa, over 15,000 square feet of meeting and event space, beer garden live music venue, and Funny Library Coffee Shop.
Other new developments include Philadelphia as well as Glasgow, Cannes, and Ibiza.