You may have heard the song, "I Love LA," and you know that it is the land of Hollywood, amusement parks, gorgeous beaches, outdoor fun and golden sun. Now is the best time to send your clients to La La Land — I promise, they will thank you.
Winter and spring are the prime times for a trip out West. Summer in Los Angeles can be crowded with tourists and the temps can be very, very hot. This time of year, reservations are much easier to get, lines are shorter at Disneyland while the kids are in school, and the weather is sheer perfection.
The Southern California sky is filled with puffy clouds and you can smell happiness in the air. Where else can you wear shorts in February on a warm day? Consider creating an awesome adventure-filled travel plan for your clients to visit LA. It is a sprawling metropolis, so a rental car is a must.

Downtown L.A. and Angels flight.
A week-long trip is a great start and your travelers can get a feel for this incredible city. If there is more time available, all the better. Los Angeles includes a huge geographic area. From Venice Beach to the west and Laguna Beach to the south, it is all still considered Los Angeles.
Staying in a couple of different locations is probably the best idea. Perhaps stay south of LA in Orange County for half the trip and then move up toward Downtown and stay in either Santa Monica, Hollywood, or Downtown for the second half of the itinerary.
In Orange County, visit the Magic Kingdom of Disneyland; walk Balboa Island; stroll through the luxury shopping of Fashion Island; and check out the colorful Fun Zone in Newport Beach. Spend time in the picturesque artist's colony of Laguna Beach — the rocky shoreline is spectacular every single day of the year.

Balboa Island.
Downtown and West L.A.

Then, travel up toward West Los Angeles and Downtown to enjoy the attractions there. Here's a checklist of what to do:
Walk down Hollywood Boulevard
Hike to see the Hollywood sign
Visit the Los Angeles Farmer's Market
Marvel at Griffith Park Observatory
Play in Santa Monica
Stroll down Venice and Abbott Kinney Boulevard
Learn at The Getty Museum
Stop by UCLA and Beverly Hills
Savor the food at Eataly in Century City
Tour The Broad Museum and go to the Disney Concert Hall
Visit LACMA (Los Angeles County Museum of Art)
Take an architectural tour through Downtown
Visit the Central Market and Angels Flight in Downtown
See historic Olvera Street
Go to Union Station
Spend an afternoon at Universal Studios
Every attraction requires prior planning. Buy tickets ahead, leave the hotel early, and plan for traffic. Use the traffic apps to see which route is best. Although the Southern California traffic can be intimidating, there is most likely more than one way to get to your destination.
Do your clients have time to see everything suggested here? Perhaps, if they are super ambitious. However, this list gives them an opportunity to pick and choose what suits them best.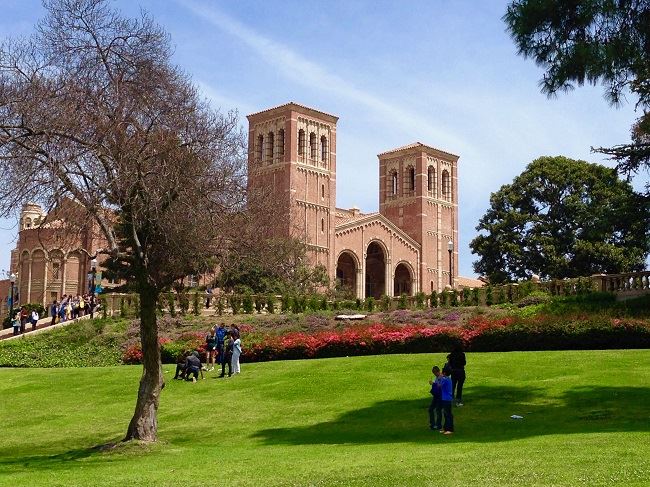 UCLA.

Welcome to LA. Don't forget your sunglasses!
Suzanne is the creator of the luxury travel and lifestyle blog, AdventuresofEmptyNesters.com, where she shares her motivating midlife inspiration, illuminating travel stories, as well as where to find the tastiest food from her eclectic restaurant adventures.