Why Travel Advisors Should Be Excited About Carnival's Mardi Gras
by Dori Saltzman /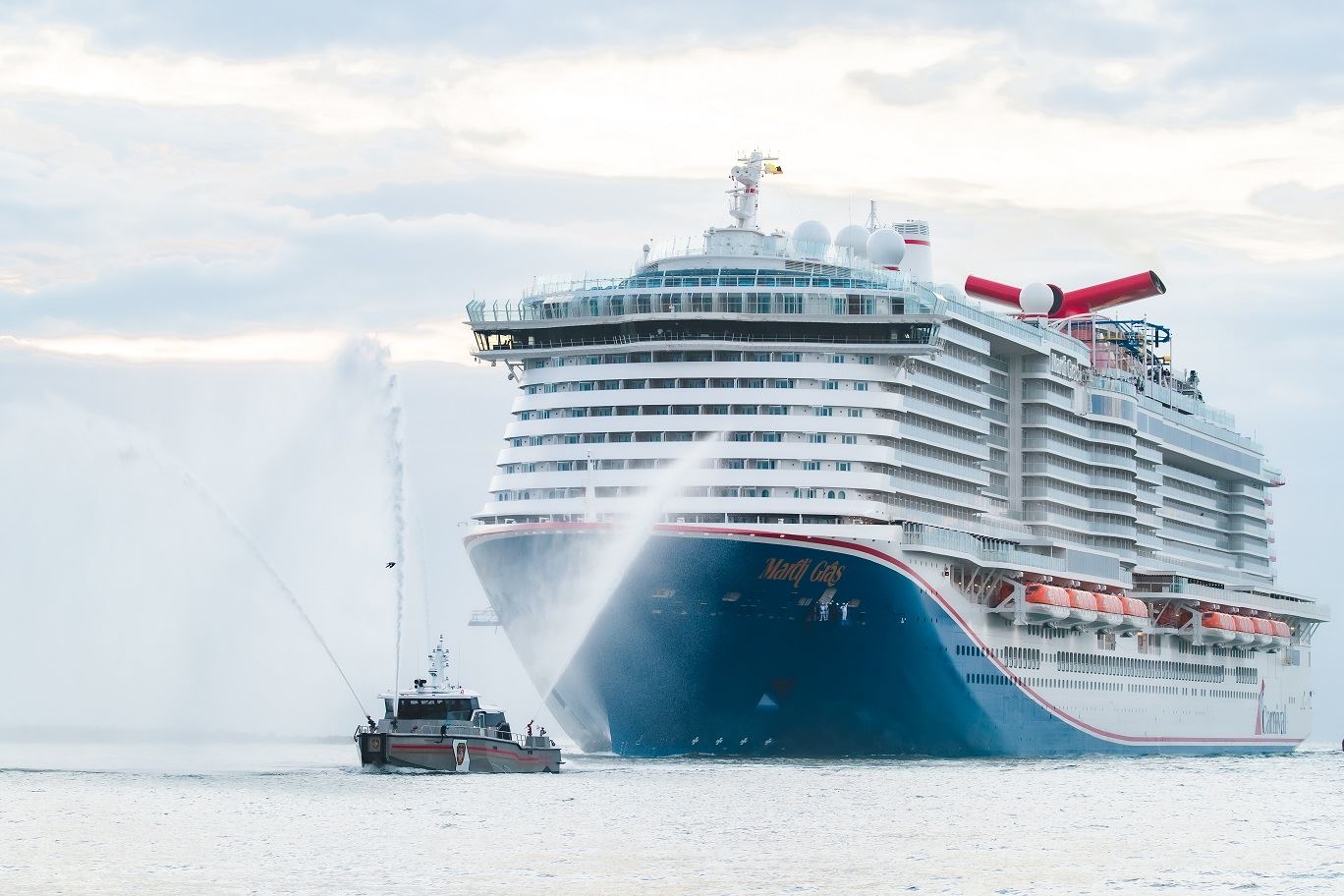 Mardi Gras, Carnival Cruise Line's first new ship since late 2018, will deliver a slew of new attractions that can make the line more appealing to clients that might have previously dismissed it.
More environmentally friendly than any other ship sailing out of the United States, with real suites that come with suite-only perks, and four dining options helmed by TV or sports personalities, Mardi Gras is unlike any other Carnival ship.
"Five years in the making, Mardi Gras is a game-changer for our company," Adolfo Perez, Carnival's senior vice president of global sales and trade marketing, told Travel Market Report. "It's unlike any other ship I've seen with so much to see and do – from the first roller coaster at sea to six themed zones featuring new restaurants from Guy Fieri, Emeril Lagasse, Rudi Sodamin, and our Chief Fun Officer Shaquille O'Neal."
Here are the top four reasons why travel advisors should be excited about Mardi Gras and how they can position it with their clients.

LNG refueling. Photo: Carnival Cruise Line.
1. It's environmentally-friendly
When it starts sailing on July 31, Mardi Gras will become the first cruise ship in North America to be entirely fueled by liquefied natural gas (LNG).
For travelers who are concerned about their environmental footprint, LNG fuel should be reassuring.
For one, it reduces carbon dioxide emissions by up to 30%, reducing the cruise ship's carbon footprint. And, by extension, the footprint of the cruisers onboard.
But it's also better for air quality, reducing noxious nitrogen-based emissions by up to 80% and almost entirely eliminating sulfur-based emissions.
When talking about Mardi Gras with clients, travel advisors can emphasize the "clean" aspect of the fuel. And for any clients with asthma-related concerns related to cruising, the reduction in nitrogen and sulfur-based emissions make Mardi Gras one of the cleanest air cruise ships at sea.
2. It has the full suite life.
Compared to other cruise lines, the suite life on Carnival ships has always fallen flat. With few suites in total and no significant suite perks or privileges, travel advisors had nothing to offer their high-end clients on a Carnival ship.
With Mardi Gras and the Excel suites, that all changes. In total, Mardi Gras will have more than 170 suites, across eight categories, significantly more than on any other Carnival ship.
But it's the Excel suites that should have travel advisors buzzing.
"Carnival isn't known as a luxury cruise line so people looking for a more luxurious experience turn to other brands," Sharon Asmus, owner of Sharon at Sea, a group cruise specialist, told Travel Market Report. "Now, with more suite options and perks available this puts Carnival in the game for being able to appeal to more of a variety of guests."
Cruisers staying in one of the 32 Excel suites (categories DS, KS, LS, SV) onboard Mardi Gras will get – at minimum:
complimentary access to the Loft 19 top-deck resort-style retreat
priority reservations and a discount on Loft 19 cabanas
a free Bottomless Bubbles soft drink package and free laundry service
priority check-in and boarding and priority debarkation at all ports
a bottle of sparkling wine and fruit bowl on embarkation day
upgraded bathroom amenities
guaranteed main dining room time assignment and guaranteed reservations at most specialty dining spots (when reserved at least 24 hours beforehand)
Those staying in one of the two Excel Presidential suites will also get complimentary access to the ship's thermal suites and Havana pool.
Located on Deck 17, the Presidential suites have separate living and sleeping areas, are 1,120-square-feet (bigger than any other cabin in Carnival's fleet), and have balconies measuring more than 600-square-feet. And those balconies… they've got a large sunbed, shower, and private hot tub.
With Mardi Gras, travel advisors finally have a Carnival ship they can offer to clients who enjoy the contemporary cruise experience but want a bigger cabin and significant suite perks.
It also gives advisors the opportunity to upsell their current Carnival devotees.