American Cruise Lines' 1st Coastal Cat Passes Sea Trials
by Dori Saltzman /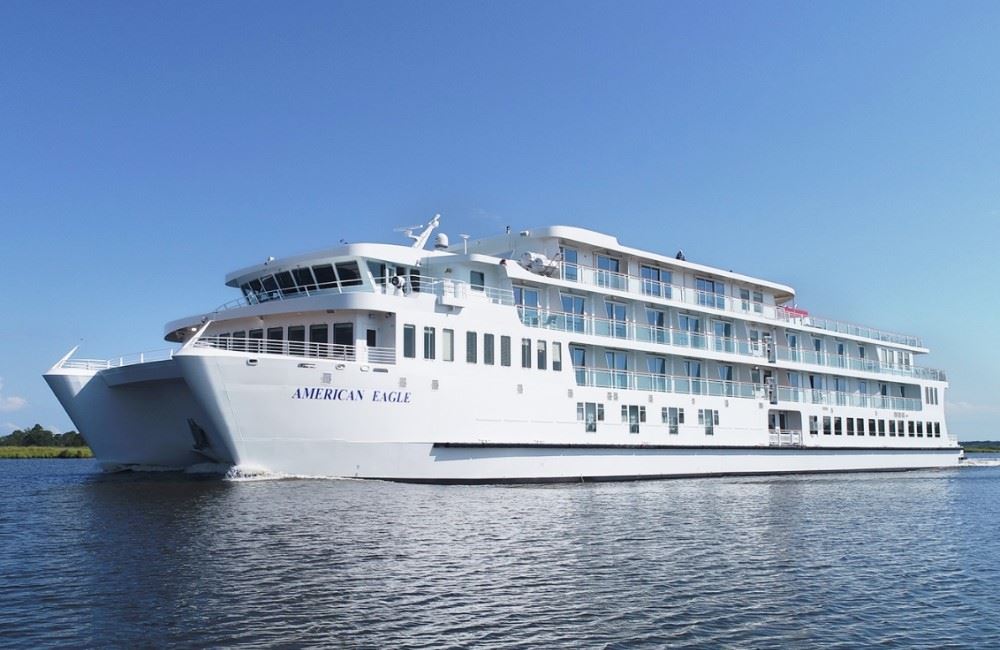 American Cruise Lines has accepted delivery of American Eagle, the first of 12 scheduled Coastal Cat vessels, after it passed its sea trials. The ship is now on its way to Massachusetts where it will embark on its first passenger cruise on August 14.
"American Eagle embodies our continued commitment to building new small ships to explore America's rivers and coasts," said Charles B. Robertson, president & CEO of ACL. "It is the flagship in American Cruise Lines new series of small Coastal Cats, which are unlike anything else available in the U.S. market."
With capacity for 100 guests, American Eagle has a catamaran-style bow, and features four decks of balcony accommodations including single-occupancy rooms. The ship offers a main restaurant, casual café, and fitness center.
The next four Coastal Cat ships are already under construction at Chesapeake Shipbuilding for delivery over the next year, including American Glory, which is due to debut in November.