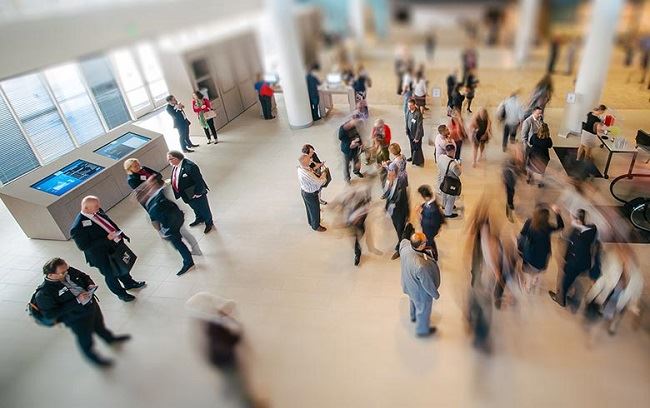 Travel advisors regularly join local chambers of commerce and other community organizations to both support their community and generate the goodwill that might translate into sales leads.
While professional groups and other associations are a great opportunity to achieve those goals, few organizations have the reputation for sales referral success like Business Network International (BNI).
On its website, BNI says its 240,000 worldwide members have passed over 8.8 million referrals to each other, resulting in more than $11.2 billion in business.
"BNI is for the business owner who understands that most of their best sales referrals come from direct, personal connections," said Jeanne-Marie Lowell, director/consultant, BNI Hudson Valley, New York. "We become an arm of your marketing department, because the concept is based on visibility, credibility and profitability."
"It is the cheapest marketing I have ever done. And the most effective," said Maureen Leesman, a "Millionaires Club" Cruise Planners franchise owner, based in the Minneapolis suburb of Champlin, Minnesota. A BNI member since August 2014, Leesman said the organization generates about 20% of her annual sales.
"I have a lot of really good friends in this group," Leesman said. "The wife of a member who left the first year I was there, later on referred me to a co-worker. Today, I am seven generations down with the referrals that came from that co-worker. That's powerful."
"I love the accountability," said Brenda Otto, a travel agent in the Hudson Valley. "These people are out there every day working in a sales capacity for your business." Otto has been with BNI off and on for about eight years, first with her commercial embroidery business, and now with her three-month old company, SunRay Travel.
"The difference between BNI and a lot of other networking organizations is that for us, the goal is not to meet our members. It's to tap into the network outside of BNI, that our members bring to your chapter," said Frank Lowell, Jeanne's husband, and past vice president of the New Paltz, New York chapter.
Everything about BNI emanates from its core belief, that "Givers Gain."
"The premise is that you have to give first if you expect other businesses to give and do business with you," Jeanne Lowell said. "Business people who get this are the successful BNI members."
A second major benefit from BNI membership is the focus on improving sales and marketing skills. "Not only are you building strong referrals from people who get to know you, but you also are becoming a better business owner because you are learning from successful business owners," Leesman said.
Leesman's BNI chapter has about 80 members, while membership in the Hudson Valley region chapters ranges from as small as 16, to as many as 40. Membership covers every kind of business, including banks, realtors, limousine services, accountants, doctors, lawyers, commercial printers, and health/wellness instructors.
Different than local chambers and others, however, each BNI chapter allows only one person or business per industry/professional category, to ensure there is no overlap. So, there may be two accountants in a chapter, but one might work exclusively with businesses and another does only personal taxes.
"We have 75 or more chapters in the Minneapolis metro area. When I was searching, almost none had a travel agent," Leesman said. (There are a handful of agents spread across the Hudson Valley BNI chapters.)
Attendance requirements strictly adhered to
At the center of the lead referral goal are chapter weekly meetings and BNI's attendance policy. Hudson Valley chapter members are allowed to send a substitute to six meetings on a rolling six-month basis. A member who misses four meetings in the rolling six-month period without a substitute is dismissed.
"We abide by the rules religiously at our chapter," Leesman said. "If you don't enforce attendance, people won't come, and the whole concept falls apart."
For a travel agent like Leesman, who can be on the road a great deal due to fam trips and conferences, she had to be planful about joining, and gain her husband's support to ensure she can make her chapter's Wednesday morning meetings.
"I told him, getting our kids to school on Wednesdays is yours. He had to reschedule some of his business appointments. I'm traveling to a soccer tournament for one of my daughters in a couple of weeks, and I know I have to get subs for BNI. You cannot be a successful member with the mindset, 'I can't be there tomorrow because I have something going on.'"
Learning to ask for the business
Once a meeting is called to order, what unfolds is a series of structured opportunities for members to both present themselves and their businesses to the chapter, and to learn from others how you can be of service to them.
First, each member stands up and has approximately 60 seconds (Leesman's Minnesota chapter offers 40 seconds) to present a "commercial" for their business – and state who their ideal referral/client is.
"We want you to make certain everyone knows, 'This is the problem I solve. This is who I solve it for,'" said Jeanne Lowell. "For a travel agent, that might be, 'I have access to special cruise promotions. I'm looking for someone who needs to get away from their work soon, and loves not having to pull out their wallet every minute of vacation.'"
Frank Lowell said members are encouraged to state "A good referral for me is … " — using an actual individual's name, title, and company, or something close to that.
"The purpose of being specific," Jeanne Lowell said, "is that someone in the room is going to think about their network, and say, 'Oh, that's my neighbor. Or that's my neighbor's wife.' You have the multiplication effect of 25-30 networks in that room, and there is bound to be someone who is one step away from introducing you to your ideal referral."
"Building the right commercial every week, so people can learn how to help me, was big for me," said Leesman. "It might be something like, 'My ask this week is to meet the owner of XYZ bridal shop to partner with them for honeymoons.'"
At a recent meeting of the BNI Roundtable chapter that meets in New Windsor, New York, Brenda Otto specifically asked for females who would be interested in the "Girlfriend Getaway" packages she has curated working with a family-owned business that manages large, high-end homes.
BNI members get the same time slot every week, at every meeting, and are trained to not say the same thing twice. "If you get 52 chances each year to receive a sales referral from another member, and your goal is $20,000 in new sales from your BNI membership, that 60 seconds is worth $400 to you," Jeanne Lowell said. "We don't want you to waste it."
Everything a chapter member does is captured electronically and loaded into a reporting system. Those metrics are updated and presented at the chapter meetings each week, to encourage accountability. (Other metrics that are tracked and presented include activities like continuing education.)
Leesman says agents shouldn't be daunted by the prospect of finding other people referrals. "It's a little scary at first, having to have an average of 'X' referrals a month. But it just happens," she said. "Very quickly, you realize that having a successful referral relationship feels even better than getting a referral at times."
"It takes time to establish yourself, to build the confidence of your fellow members," Jeanne Lowell said. "Your attitude is the most important thing. We want people who have that 'I want to help you' attitude."
The longest presentation of every meeting is a 10-minute segment where an individual business owner gets to present something about their business. Additionally, there are educational segments where chapter leaders will present about ways to improve on things like an entrepreneur's networking and presentation skills.
Finally, as the meetings close, each member is again asked to stand up and present briefly something positive that has happened in the last week. It could be a thank you for a referral from another member and how that referral progressed. It could be a description of a one-to-one meeting held with another member, or a testimonial for another member's service or product.
"It's so important that we reinforce the importance of giving, and especially to thank someone for closed business," Jeanne Lowell said.
Success breeds success
While sales referrals are core to BNI's purpose, a secondary membership benefit is the steady improvement an entrepreneur experiences with their sales and presentation skills.
"You see it time and again," said Frank Lowell. "Someone joins, and at their first meeting, their head is down, they're not making eye contact, and their presentation isn't compelling. Within a few months, their head is up, they have their elevator pitch down and they're selling themselves."
"Don't worry if you are shy or quiet. We will coach you," said Jeanne Lowell, a BNI member for 15 years. "You will start to find you had skills you never knew you had."