Barbados Updates Cruise Travel COVID-19 Protocols
by Dori Saltzman /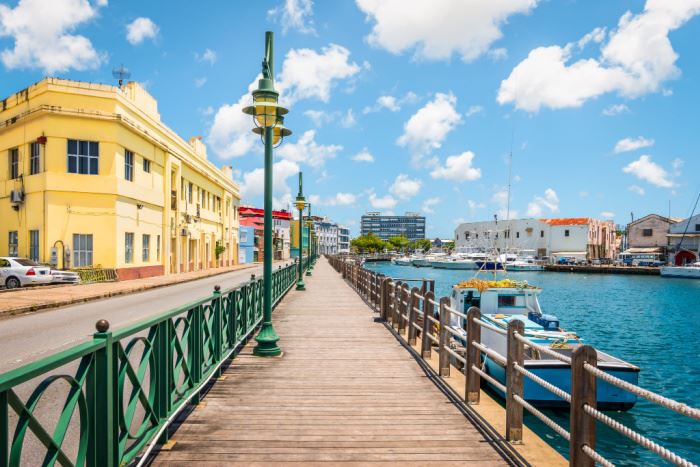 Starting immediately, fully vaccinated cruisers no longer have to provide proof of a negative test to get off their cruise ship during a visit to Barbados. Unvaccinated cruisers are still required to present proof of a negative rapid antigen test taken onboard their ship within 48 hours of their vessel's arrival into Barbados.
"Barbados is excited to welcome its average 800,000 annual cruise travelers to discover the beauty of the island for the upcoming Winter cruise season aboard more than 25 cruise lines," the tourist board said in a written statement. "Officials have remained diligent in efforts to minimize the spread of COVID-19 and ensure the wellbeing of both residents and visitors alike."
Cruise lines embarking or disembarking passengers on the island nation must conduct a health assessment of travelers prior to embarkation, including getting all passengers to submit a health questionnaire prior to arriving at the port. Passengers choosing to stay in Barbados after their cruise must complete the Immigration Online Entry/Departure form at least 72 hours prior to arrival back at the port.
Barbados is also requiring the cruise lines to make arrangements for the isolation of passengers who test positive prior to embarkation on a homeport cruise.
Cruise lines with stops scheduled in Barbados over the next few months include Celebrity Cruises, MSC Cruises, Royal Caribbean, Regent Seven Seas, Silversea Cruises and Holland America.