Emerald Cruises' First Ocean Yacht Christened in Venice
by Dori Saltzman /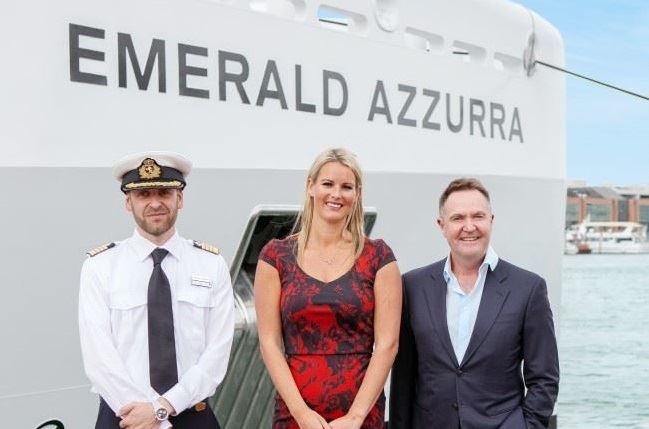 Emerald Cruises' first ocean-going vessel, Emerald Azzurra, was christened at a small ceremony this past weekend in Venice, Italy.
Attending the ceremony were Glen Moroney, founder and chairman of Scenic Group, the parent company of Emerald Cruises, along with his wife Karen Moroney, director of Project Design and other Emerald Cruises employees involved in the ship's building.
Also present was Rosie Cairns, joint managing director at Readers Offers Ltd, a U.K.-based travel agency who was standing in for the vessel's godmother, Sarah Wikevand, the other joint managing director at Readers Offers Ltd.
The 100-passenger luxury mega-yacht features 50 staterooms and suites, of which 88% feature a balcony. The custom-built vessel features an infinity-style pool, wellness area with infrared sauna, and a marina platform for easy access to water sports and activities such stand-up paddleboards.
Travel Market Report will be onboard the ship starting June 4; stay tuned for coverage via our website and social media channels.