Nexion's 2023 Rising Star Reveals How She Succeeds as a New Travel Advisor
by Briana Bonfiglio /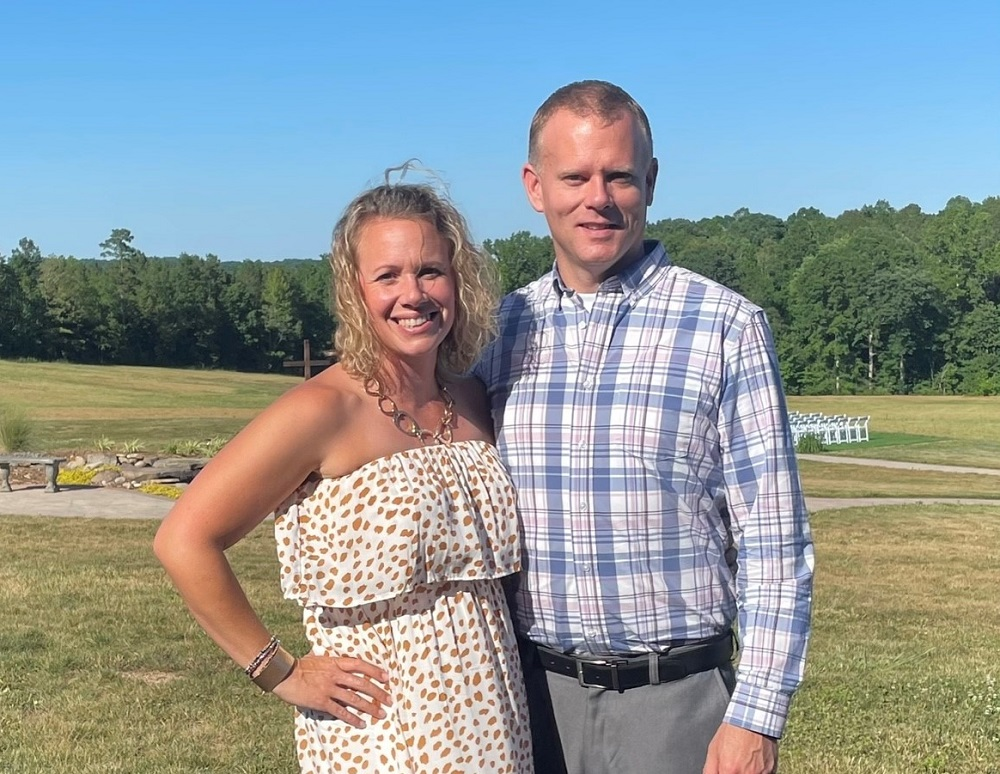 A stay-at-home mom of three, a volleyball and softball coach, and now a travel advisor: Brittany Franey has a lot on her plate. But she's turned her knack for vacation booking into a flexible career that allows her to do it all.
Franey is Nexion's 2023 U.S. Rising Star, an honor given annually to an up-and-coming travel advisor in the host agency's network. In just one year, she's cleared six figures in sales and made a strong impression through her active engagement in the industry.
"Brittany's journey is a shining example of how passion, dedication and a love of lifelong learning can take you exactly where you want to go in your career," said Nexion Travel Group president Jackie Friedman. "Her amazing sales record, coupled with her commitment to professional growth, truly sets her apart. We are incredibly proud of Brittany and her ability to excel while juggling roles as both a mom and a travel advisor."
Becoming an advisor
Franey has always loved "doing investigative work for my family," she told TMR. "I have three kids, so I always wanted vacations for them that were memorable."
As a stay-at-home mother, her husband's work in the restaurant business was the Fort Hills, South Carolina family's sole source of income. He owns and works at restaurants just about 20 minutes across the state line in Charlotte, North Carolina.
"We had to make a way for us to travel and make memories and be able to afford it," Franey said. "I used to do a lot of research, and I would have people in the past years say, 'Oh you should be a travel agent,' and I'd be like, 'No no no, I don't have time.' But now my kids are older – old enough that I don't have to change their diapers – so I was like, 'You know what, I'm going to give it a shot.'"
In July 2022, Franey joined Nexion as an independent learner and began planning trips for friends. She grew her business from there, relying mostly on referrals through word of mouth and striking up conversations with people in her daily life. She continues to be active in Nexion's NEXstrides Group Business Coaching program.
"A lot of it is really just relating to people – just throwing things out there," Franey said. "When you hear somebody talk about a country or traveling, or a mom say, 'I'm so exhausted,' you can easily start a conversation and then plug in there, 'Hey, I would love to send you on a vacation. I'm a travel agent,' and they're like, 'Really?' It can be a conversation starter with somebody."
Keeping it kind
Between coaching sports and taking care of her family, life was already a balancing act for Franey before she became a travel advisor. She manages by being kind and patient with clients, she said, which ultimately helps her get word-of-mouth referrals.
"If you treat one client right, they're gonna let the next know," Franey said. "I just tell people, 'I promise you I'll get to you, and I'm thinking about you,' and I'll even send texts or emails like, 'I promise I haven't forgotten about you' after a couple days, but it's just nice because I can do it on my own time.
"I treat others the way I would want to be treated," she added. "I'm not going to berate somebody if they haven't given me an answer of 'yes' or 'no' of where they want to book because I wouldn't want somebody to do that to me."
Another way Franey has been successful is by sticking to what she knows: trips in the United States and the Caribbean, as well as cruises. Some of her favorite places to send travelers are the Dominican Republic, St. Lucia, Turks & Caicos, and Yellowstone National Park. She mainly books trips such as Disney cruises and all-inclusive resorts and stays away from booking places she's unfamiliar with.
"People say, 'I want to go to Europe,' and I say, 'That's amazing, but I'm not your best travel agent for that,' and I'll hand them off to a friend," Franey said. "It's knowing your strengths and your weaknesses. Europe's not my strength yet. I want to get there but I'm not there yet."
Making lifelong memories
Aside from the flexibility of the job, Franey loves that she gets to help people create memories to last a lifetime. She also noted that being named Nexion's Rising Star means a lot for her personally and professionally.
"It means that the work that I'm putting in and the people that I'm sending to make memories, and to take photos that they'll look back on in 20 years, that I'm doing something good, and that's what I'm here for," she said. "I'm super thankful that I've been given the opportunity, and I'm excited to get this award and just see what next year brings."
Nexion presents the Rising Star award at its annual CoNexion conference. This year, the host agency celebrated Franey aboard the Celebrity Equinox for CoNexion 2023.