SeaDream Yacht Club Opens Entire 2024 Med Season
by Dori Saltzman /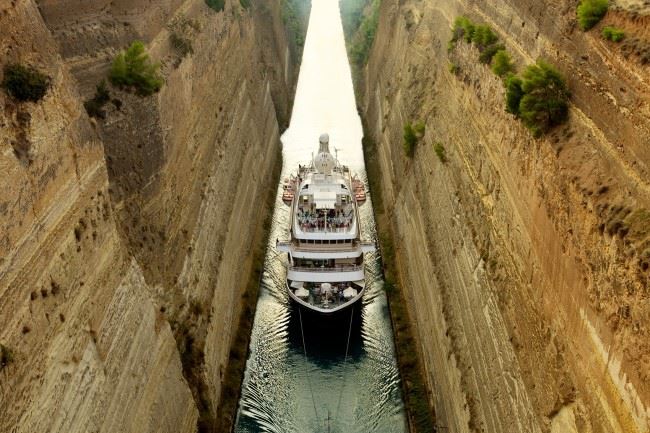 With demand from cruisers stretching further and further out, SeaDream Yacht Club has opened its entire 2024 Mediterranean season for booking. Between the line's two mega-yachts, SeaDream will call on 86 unique ports across 16 countries.
The season kicks off in May 2024 and features voyages of six to 12 nights, with several opportunities to combine back-to-back itineraries without duplicating ports. New-to-SeaDream ports on offer include Crotone and Taranto, Italy; Tangier, Morocco; Vlore, Albania; Krk, Croatia; and Tunis, Tunisia. Furthermore, across all of its itineraries, SeaDream will offer overnights in 12 ports including Amalfi, Hvar, Positano, Santorini, and Villefranche-sur-Mer.
"Given the small size of our vessels, we are able to access new and interesting destinations that larger ships simply can't visit," said SeaDream vice president of destinations, Emilio Freeman. "We look for off-the-beaten path, hidden gems – and we find them."
A few itinerary highlights include:
In the Footsteps of Marco Polo (12-day, June 30, 2024, Istanbul to Venice): Kepez and Kusadasi, Turkey; Mykonos, Santorini, Corinth Canal, Itea, and Parga, Greece; Dubrovnik, Hvar, Sibenik and Rovini, Croatia; and Piran, Slovenia.
The Iberian Coast & the Maltese Islands (8-day, May 4, 2024, Malaga to Malta): Cartagena, Ibiza, and Palma de Mallorca, Spain; Cagliari, Sardinia, Italy; Tunis, Tunisia; and Mgarr Harbour, Gozo Island, Malta.
Dalmatian Coast Discovery (7-day, July 20, 2024, Venice to Dubrovnik): Koper, Slovenia; Krk, Zadar, Split and Dubrovnik (overnight), Croatia.
Secluded Southern Italy & Greece (8-day, Sept. 16, 2024, Malta to Athens): Mgarr Harbour, Gozo Island, Malta; Taormina, Sicily; Crotone, Italy; Kefalonia, Pilos, Itea, and Corinth Canal, Greece.
Spanish Riviera Reveals (7-day, October 19, 2024, Barcelona to Malaga): Valencia, Cartagena, and Motril, Spain; Tangier, Morocco; Gibraltar; and Puerto Banus, Spain.