The Ritz-Carlton Yacht Collection Completes Sea Trials
by Dori Saltzman /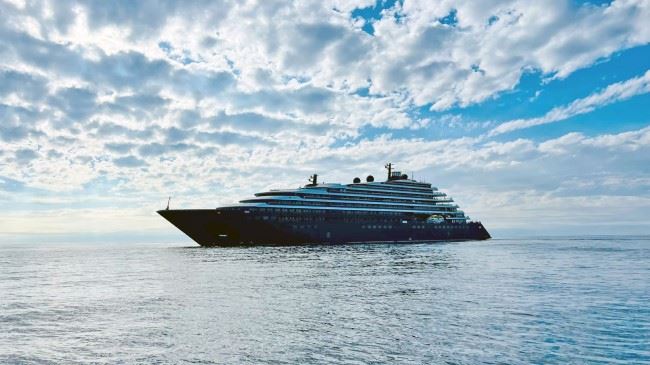 The much delayed The Ritz-Carlton Yacht Collection's Evrima took one step closer to delivery with the successful completion of its sea trials near Santander, Spain.
The trials were carried out by Captain Steven MacBeath, in collaboration with a team of senior officers, engineers, contractors and shipyard staff. The sea trials are one of the final milestones Evrima must go through before it's ready for delivery.
"We are pleased to have reached an exciting milestone this week with a series of successful sea trials," said Douglas Prothero, CEO for The Ritz-Carlton Yacht Collection. "We are looking forward to introducing our guests to a truly unparalleled ultra-luxury cruising experience."
With six delays since its originally scheduled launch in February 2020, there was some doubt as to whether Evrima would ever launch. The company recently announced it was building three additional superyachts at a different shipyard.
Evrima is expected to blend The Ritz-Carlton's ultra-luxury lifestyle feel with the casual freedom of yachting. It will feature expansive suites with floor-to-ceiling windows, five restaurants, including S.E.A., an extra-fee dining venue created by Sven Elverfeld of Aqua at The Ritz-Carlton in Wolfsburg, Germany. There will also be a marina with watersports and a spa.