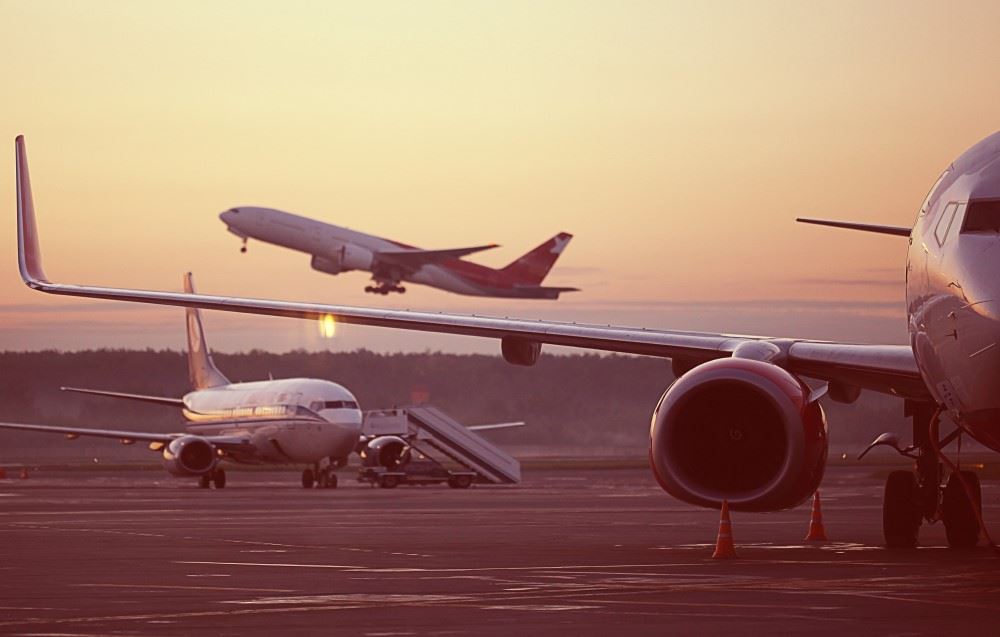 Recent consumer coverage of the travel industry – specifically air – has featured headlines such as "The Post-Covid Travel Boom Is Running Out of Steam" and "Has America's Air Travel Boom Peaked?"
The implication, of course, being that if demand for air travel has peaked, so, too, has cruise and land travel that is dependent on those flights. Yet, in conversations with travel advisors and agency executives, Travel Market Report heard nothing to indicate the surge in travel demand has peaked or will peak anytime soon.
Booking slowdown?
"Travel is still strong and I don't see that peaking anytime soon," said Kathryn Mazza-Burney, chief sales officer at TRAVELSAVERS.
"I wouldn't say things are softening," agreed Jackie Friedman, president of Nexion Travel Group. "Anecdotally, I am on an airplane every single week and flights are full. At some point will it soften? I guess it has to but there's nothing that I've seen as an indicator that things are slowing down."
"We actually saw record sales in July and are not really seeing signs of a significant slowdown," said Michael Johnson, president of Ensemble.
At Cruise Planners, the network of franchises is seeing growth up, on average, 20% to 30% week over week when compared to last year said chief operations officer Theresa Scalzitti.
"Avoya advisors are continuing to break records, month over month…" said Jeff Anderson, co-CEO of Avoya Travel. "While new inquiries might be lower during the summer, sales are incredibly strong for 2023 and into future years."
It's not only executives at agency groups rebutting claims of a drop off in travel demand.
Keith Waldon, founder and director of Departure Lounge, a Virtuoso member agency, told TMR, "We are not seeing any slow-down in travel requests. Our sales overall are up 89% year-over-year, and booking patterns continue to be at an all-time high."
Tesa Totengco, founder and CEO of Travels with Tesa, also a Virtuoso member agency, agreed.
"I don't think it's peaked or waning. People are still very much investing in their travel and even future travel."
Peak or seasonality?
Anderson wasn't the only executive TMR spoke with to indicate that any softness advisors might be experiencing right now is a regular piece of travel's seasonal nature.
"We have to look at where we are," said Mazza-Burney. "It's summer, which normally is a very slow time in the industry."
That 20% to 30% growth that Cruise Planners is seeing this summer? Yes, it's down from higher growth levels earlier in the year.
But that's nothing new.
"Yes, it's following kind of normal seasonality in summertime bookings," Scalzitti said. "If I compare it to January, it's going to be a big differences… It's normal for us to see a little bit of a drop."
"Things typically slow down in terms of booking activity in the summer," echoed Friedman. "People are traveling, both consumers and advisors, and generally bookings will slow down when that happens."
Scalzitti echoed Friedman.
"People are getting through their summer travel that they booked. Of course they're not thinking of booking right now… Maybe they're getting their kids ready to go off to college or school. There's a lot going on. And that's why, between mid-July through August, it's not normally extremely strong. After Labor Day, when the last set of kids go back to school, that's when you start to see that pick up a little bit."
Lack of offers
Another sign that the current plateau in bookings is seasonal and not a peak in actual travel demand is the lack of offers from suppliers.
If suppliers were feeling a need to generate demand, they'd be putting more frequent and aggressive promotions out.
"Tactical promotions have been less frequent recently," said Avoya's Anderson.
And what offers executives are seeing are geared toward filling in whatever space is left for this year, something that always starts occurring around this time of year.
"As is often the case, there are select offers for shoulder season and off-peak travel," Johnson said.
"In terms of promotions, there's really nothing out there that's any different," Friedman said. "If they [suppliers] are concerned or seeing a softening, they'll come out with a tactical short terms offer to try and get some last minute bookings, we are not seeing a ton of that."
"I'm not trying to be just a rose-colored glasses person," Scalzitti said. "But if they are having problems, they would be coming to use and saying, we have a need… I feel like we have the same volume of special offers that we typically do."
Air slump?
When asked specifically about air sales, executives and advisors agreed with some of what the consumer media is saying. Sales are down, as are prices, but no one credited those lower numbers to a peak in travel demand.
"I would say for air, we are seeing a plateau right now," Mazza-Burney said. "It is starting to slow down, but we've had an unusually busy summer, which is not a norm for us. Is it peaking right now? Yes, we believe it is… Because it's the summer."
"Our air across the board is stronger this year than we ever had before," Friedman said. "We're definitely seeing a dip in the summer, but we always do. This summer's dip is actually a lot less than other summers."
"We are seeing ongoing and increasing demand from our customers for air travel," said Ensemble's Johnson. "The challenge for us and our customers is finding available seats. So, while airlines may be seeing a cooling off in sales this is more a function of limited capacity…"
"Air sales are softer month over month, however that could be due to airline schedules not being available as far out as vacations are being booked," Anderson suggested. "For example, if someone is booking Hawaii for next summer, some of the airlines don't have their schedules open yet to book."
Shift to 2024 bookings
Anderson might be onto something. The advisors and executives TMR spoke with all agreed that the majority of bookings agencies are taking right now are shifting from 2023 to 2024 and beyond.
"We're seeing 2023 business slowing down a lot more, but 2024 bookings are off the charts," said Mazza-Burney.
In the last week of July, 76% of cruise bookings were for 2024, Scalzitti added.
"We're seeing a lot of advance bookings," Friedman agreed.
It's something that Totengco is seeing as well. "All of the travel now, clients are booking way in advance because summer is a peak season and availability is going to be limited, so they are preferring to book way in advance so they have the best hotels and best experiences."
Pricing as driver of slump?
Another point on which some of the executives TMR spoke with disagreed is the notion that the slump in airfare purchases might be tied to high airfares.
"Americans splurged on air travel over the past year as pandemic restrictions lifted; not even a surge in ticket prices slowed them down," wrote Diana Bravo in Bloomberg (syndicated on Yahoo Finance.) "But after facing the highest inflation in decades, consumers have been reducing all kinds of discretionary purchases… Not it appears they've added flying to that list."
"Pricing isn't having an impact," said Friedman.
Ensemble's Johnson was one of the few people TMR spoke with to say pricing might be having some impact on traveler's behavior, saying a "cooling in sales" is more likely related to "the increased fares associated with that rather than demand."
Scalzitti told TMR pricing might be impacting some people's plans, "but I think that's a very small percentage of people though."
With that said, she added that if the consumer media wants "to put articles about the prices of air coming down, I'm all for it."