Westin Beach Resort & Spa at Frenchman's Reef Opens in St. Thomas
by Briana Bonfiglio /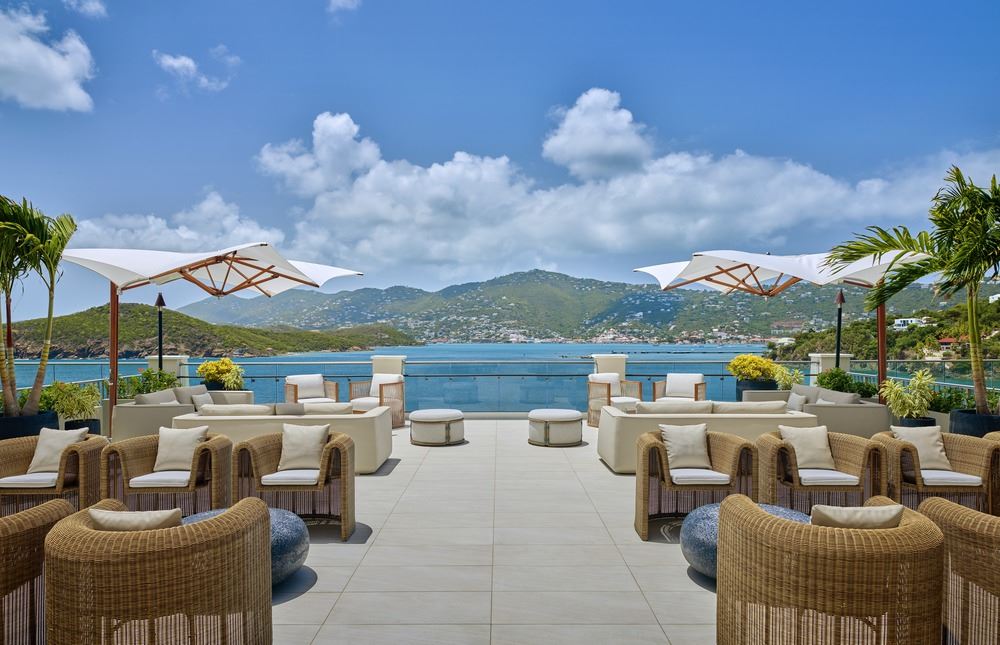 The Westin Beach Resort & Spa has opened at the Marriott's Frenchman's Reef property in St. Thomas.
This new hotel resort began welcoming guests just a few months after its sister resort, Morningstar Buoy Haus Beach Resort at Frenchman's Reef, opened in May. The two hotels are part of a $425 million rebuild project called Frenchman's Reef, which is now complete.
The new St. Thomas accommodation "offers travelers an idyllic Caribbean escape set amongst a stunning tropical backdrop and sets a new standard for wellness travel in the destination," the hotel giant said. Of Marriott's 31 brands, Westin has carved its niche in the wellness space.
The Westin Beach Resort & Spa at Frenchman's Reef, perched on an elevated peninsula next to the Morningstar hotel, has 392 rooms, including 28 suites, most of which are oceanfront with scenic views. The hotel also has three pools with ocean views and an "adventure beach," where Dockside Watersports is stationed and offers a variety of non-motorized water activities, including Hobie Cats, kayaks, standup paddleboards, assorted beach toys, and snorkel gear.
Frenchman's Reef also has a private dock where guests can charter private boats for day or nighttime excursions. The Flying Frenchman, a private luxury catamaran that holds up to 125 people, is also available for daytime snorkel trips, sunset sails, and more.
Guests can also relax at the spa, which has 13 treatment rooms offering full salon and health and wellness services, or exercise in the fitness center. The Westin location also offers outdoor pickleball courts and run- and walk-related programming run by the site's Run Concierge staff.
In terms of dining, there are five options: Luna Mar, a Mediterranean-style restaurant serving steak, seafood, pastas and pizzas; Sugarfin, an indoor bar and outdoor terrace with an Asian-Caribbean menu; Edge Bar, the poolside lunch and cocktail spot; Shorebird, the family-friendly restaurant; and Frenchman's Roast, a grab-and-go spot with coffee, juices, snacks, and more.
The hotel also offers retail shopping and 72,000-square-feet of meeting space.
Next door, the Morningstar, Autograph Collection, also part of Frenchman's Reef and owned by Marriott, offers 94 guest rooms, including two suites, plus four oceanfront bars and restaurants, an infinity-edge oceanfront pool with a swim-up bar, a health club, and 13,000-square-feet of meeting and event space.
Guests can use and earn Marriott Bonvoy rewards points at both hotels.