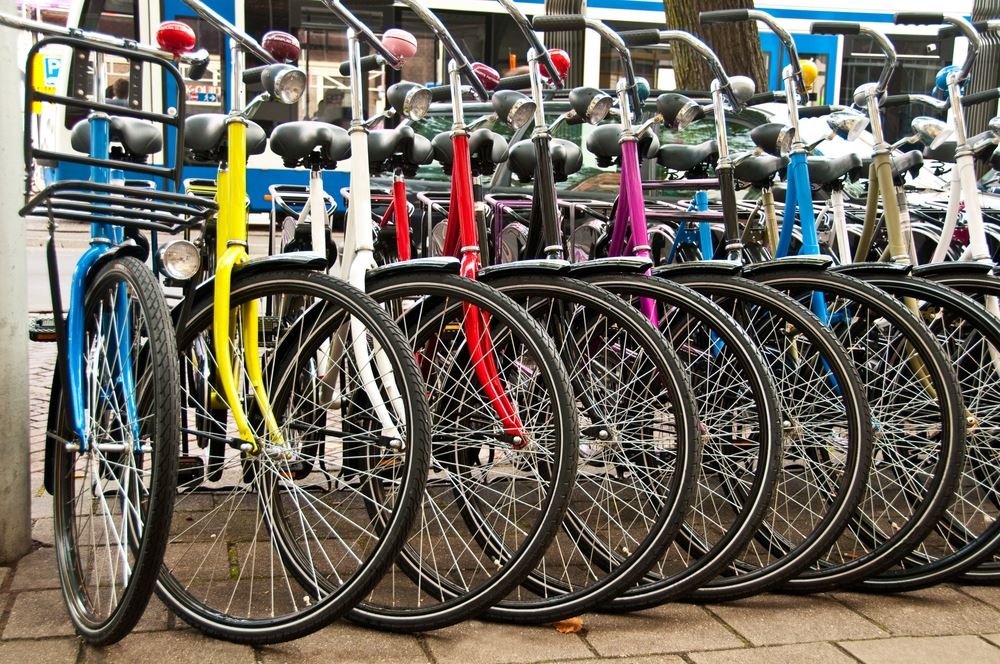 Cycling tours tap into three growing trends in travel, a perfect confluence that can enrich a travel agent's group business.
The ground-level view of a bicycling tour allows travelers to immerse themselves in the local culture and flavor of a destination, exposing them to spontaneous moments that could not be experienced on a bus, a train or driving a car. These tours also provide deepened group engagement with other travelers. And finally, they allow travelers to exercise and pursue their healthy living goals.
Ottawa-based Intrepid Travel's cycling tours year-over-year growth for all cycling itineraries was 69 percent in 2016 compared to 2015, and 298 percent in 2017 compared to 2016, the company said.
While growth at VBT Bicycling and Walking Vacations, Williston, Vermont, in business for 45 years, has not been on as steep a curve, "our group program has really taken off recently," said John Zelig, VBT's group tour manager.
How big is the cyclists market?
Demographics for U.S. citizens have not been updated since a 2009 study published by the Department of Transportation. Then, DOT reported there were nine million bike trips in the U.S. every day.
In Canada, data are more recent. According to the Canadian Community Health Survey, in 2014, 52 percent of Canadians 18-24 years of age reported having cycled in the last 12 months, and 45 percent of those 25-49 years of age cycled in the last year.
According to the circulation information for Adventure Cyclist magazine, published by the Adventure Cycling Association, 80 percent of its readers plan to take a cycling vacation in the next 12 months. Of those, 79 percent are looking at the U.S., Canada or Mexico. One out of five are considering Europe, with 4 percent looking at Australia or New Zealand.
And don't worry if you aren't a cycler. Sasha Andrews, director of industry sales at Toronto-based Exodus Travels, believes there is a "huge misconception that agents must be avid cyclists in order to sell cycling tours to their clients. This really isn't the case. Knowing a few bits and pieces of terminology is great, but ultimately, selling cycling trips isn't all that different from selling any other type of trip."
"I do not know of any travel agents that 'get it' and are actively targeting this space, but I believe if more people knew this was an option, the travel style would become quite popular," said travel consultant Ashley Herman, at Flight Centre Glebe Travel in Ottawa.
In fact, most cycling tour companies will take care of the logistics that might daunt a non-cycler, including making certain guests are fitted for comfort on their bikes.
"The big difference between booking with someone like Intrepid Travel and trying to do it ourselves is the time and effort it takes to manually build a trip for a client, as well as all the research we have to do to make sure specific areas would be appropriate for cycling," said Flight Centre's Herman.
"While doing it ourselves would allow us to give the client a more custom and personalized vacation, we cannot give them the Intrepid Travel experience of a local guide that knows the destination's history, where to get the best food, etc."
Where to find your clients
While it takes bookings from travel agents, VBT sources a good deal of its own clients, and finds a strong portion of its customers in traditional cycling settings. "We set up a tent at events, and sponsor fundraising rides. We're there year after year, so we have a relationship with the event and its clients," Zelig said.
"The great thing about cycling clients is that it's easy to find pre-qualified clientele by approaching cycling clubs or bike shops," said Andrews at Exodus Travels. "Our agents have had tremendous success in working with bike clubs and hosting events in their space. The bike shops invite their databases of cyclists, and agents encourage their clients to visit their neighborhood bike shop; it's a win/win."
But Zelig cautioned agents about thinking too narrowly. "It's not just bike clubs," he said. For example, VBT this year booked a Cape Cod cycling tour for a ski club's members.
"Look for people who want more of an active vacation. So, it could be an Italian club, and they decide to go to Italy, but want to experience it from the ground level because they have an interest in really getting a sense of the history and culture."
Geographically, agents are more likely to find clients in cycling meccas, like western North America. In Canada, cycling seems evenly spread between urban and rural areas, with residents in Quebec and Manitoba having the largest percentage of people who have cycled in the last 12 months.
"Our store in particular, Flight Centre Glebe, is located in a very active area where there are lots of cyclists around," said Herman at Flight Centre.
In general, experts said, urban areas and towns hosting universities and colleges tend to have a high density of cyclists and cycling clubs, so U.S. cities like Boston, Chicago, Minneapolis and New York also could be a good source for agents.
Zelig also advised agents to look for affinity groups where culture and food might lend themselves to a group tour.
"We just worked with a woman who has an online following with her own food website, and she put it out to her followers that she is putting a bicycle tour together for them, with the added value she brings because of her culinary knowledge," Zelig at VBT said.
Trips cater to all speeds and age groups
For hardcore cyclists, companies like Boston-based DuVine Cycling + Adventure Co. offer itineraries like "Pyrenees to Paris," which includes some of the famous climbs from the Tour de France. Scheduled for July 24-30, the trip includes cycling some of the most famous passes in the Pyrenees, including the Tourmalet, Aubisque and Hautacam.
DuVine guests stay in Col de Portet, the hilltop where stage 17 of the Tour de France finishes, and attend two mountain stage viewings: one with VIP access at the Col de Portet, and a second on the Col d'Aubisque. The tour ends up with front row seats at the Tour's grand finish in Paris.
But for those not ready to chase the Tour's Yellow Jersey, companies like VBT offer trips like the seven-day "Charleston to Savannah: A Southern Reel" biking trip. Focused on the cultural heritage of the Old South, this more leisurely journey visits historic mansions, forts, tea plantations and country socials.
In Charleston, guests cycle over the Cooper River Bridge through Sullivan's Island to the Isle of Palms, and travel along the Intracoastal Waterway. Another leg takes them to Beaufort, South Carolina, backdrop of films like Forrest Gump, The Prince of Tides and The Great Santini. Lodging includes accommodations like the 1890s Beaufort Inn, and the luxurious Ansonborough Inn in Charleston's historic district.
For recreational riders, these types of offerings "give a person the chance to maybe even take a spouse who isn't very active. They might even be able to cycle on one of the routes or legs. Or they might even take an e-bike."
"Cycling tours are a great compromise for those who want something more adventurous without the trip being too strenuous. People love the idea of using their active lifestyle to see the world and experience other cultures around the globe," Herman said.
E-bike's have an electric gearbox that helps power the bicycle if the rider cannot propel it entirely on their own.
According to Adventure Cycling, 41 percent of its readers consider themselves intermediate-level riders.
While Adventure Cyclist's research shows that only 3-4 percent of its readers are looking to vacation in Asia, cycling tour companies say itineraries in that region are some of their fastest growing. For example, Intrepid Travel said its Sri Lanka tours are up more than 1,200 percent, and southern Thailand experienced a 500 percent increase. Vietnam, Intrepid's most popular destination, is up 83 percent, the company said.
High season for bike tours tends to be March to October, though most cycle tour companies offer warm weather winter tours in destinations like New Zealand and Vietnam, when it is cold in the northern hemisphere.