Iberostar and InterContinental Partner, 70 Iberostar Properties Join IHG Portfolio
by Daniel McCarthy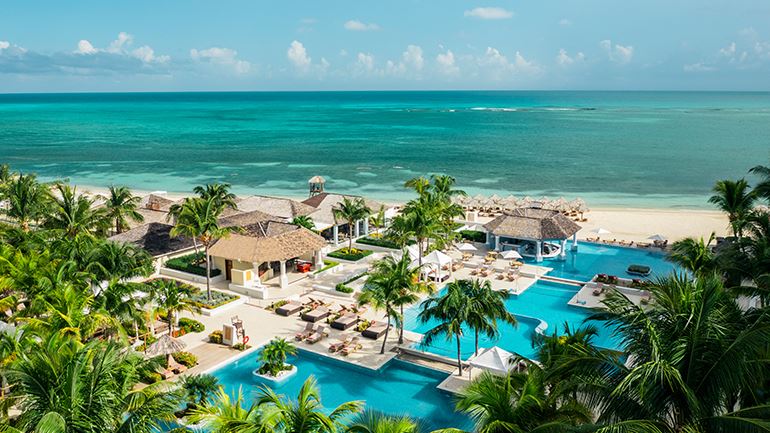 This week, Iberostar and InterContinental Hotel Group (IHG) announced a new long-term agreement that will see up to 70 Iberostar Properties added to the IHG portfolio.
Iberostar will keep 100% ownership of the hotels and will become the 18th brand of IHG. The deal is expected to add up to 24,000 rooms across 70 properties to IHG's system over the next two years and gives IHG's global system a 3% increase in its total size.
The agreement has an initial term of 30 years and the option to renew for additional terms of 20 years upon mutual agreement.
The deal specifically gets IHG into locations that it has yet to fully explore—IHG has fewer than 20 resort properties in the countries where the Iberostar Beachfront Resorts properties are located.
In a statement, IHG CEO Keith Barr specifically called out the ability to add more all-inclusive properties to its portfolio, a segment that is garnering more and more attention in the hotel industry.
"Guests have told us of their wish for increased choice of resort and all-inclusive destinations within our brand portfolio. We are delighted to address that by working with such a well-respected, experienced, and like-minded partner as Iberostar, and to see more amazing hotels join our system that continues IHG's growth in so many of the world's most attractive markets and destinations," he said.
The first properties to join IHG will be those in some of the premier all-inclusive resort locations, including Mexico, the Dominican Republic, Jamaica, Brazil, and Spain's Canary Islands. After that, IHG says that other properties in Spain and others in Southern Europe and North Africa will join over the course of 2023 and 204. A pipeline of six further Iberostar Beachfront Resorts properties, which is another 3,000 or so rooms, is also expected to be added to IHG's portfolio in the future.
For Iberostar, the deal gives its properties access to IHG's enterprise platform and its distribution channels, along with IHG One Rewards loyalty program, a program that already boasts more than 100 million members.
"With this agreement, we set the path to continue the outstanding growth that began 40 years ago with the creation of the Iberostar brand and which has positioned us among the top resort brands in the world," Sabina Fluxá, Vice-Chairman and Chief Executive Officer, Iberostar Group said.
"The alliance with IHG combines our strengths, represents a decisive step forward in the distribution of Iberostar's beachfront resorts, and reinforces our position as a benchmark in responsible tourism. By working together we will grow our portfolio and we are really looking forward to hosting IHG loyalty members in our collection of premium and luxury beachfront resorts and all-inclusive properties."
The resorts will join IHG's existing 260 resort properties that span brands including Six Senses, Regent, InterContinental, Kimpton, Hotel Indigo, Crowne Plaza, Holiday Inn, and more.