Morocco Earthquake Kills 2,100-Plus People, Spurs Travel Industry Response
by Briana Bonfiglio /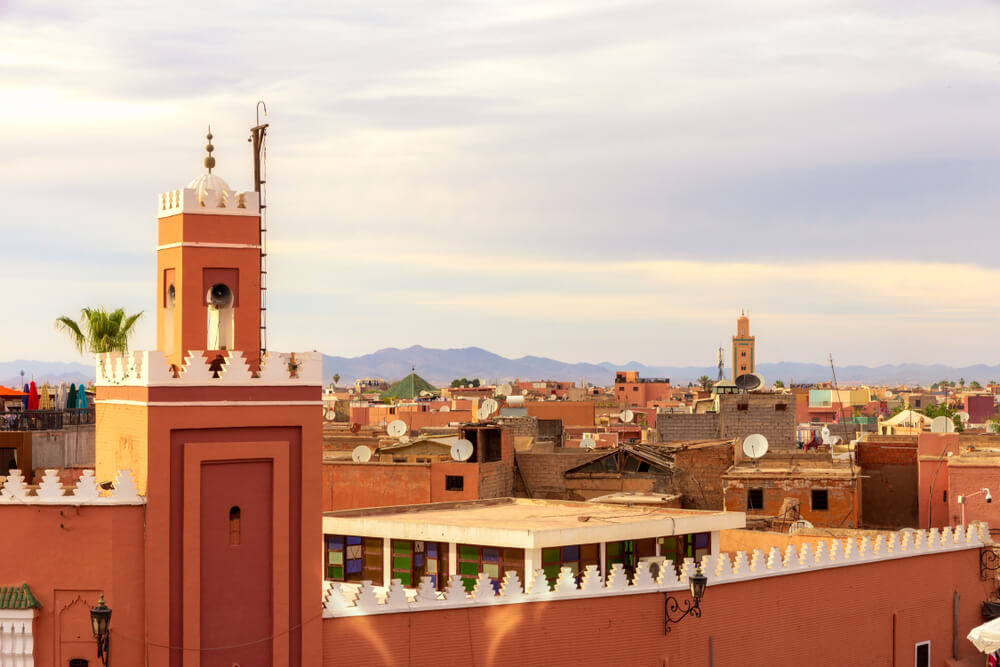 More than 2,100 people have died and many more injured in Morocco's deadliest earthquake in six decades. The travel industry is sending relief funds and shifting tourists' plans away from the affected areas.
The quake struck late Friday night, Sept. 8, causing the most destruction in the High Atlas Mountains region and some damage to Marrakech old city, a UNESCO World Heritage site. The earthquake's epicenter was about 45 miles southwest southwest of the city.
Flights in and out of Morocco are operating as scheduled, according to the U.S. Embassy & Consulates in Morocco, which issued the following safety alert after the earthquake:
"Exercise caution in case of aftershocks. Avoid affected areas and follow police instructions regarding road closures or traffic disruptions. U.S. citizens in Morocco in need of emergency assistance may contact the U.S. Consulate General in Casablanca by phone: (212) 05-37-63-72-00, or email: ACSCasablanca@state.gov."
Michael Diamond, owner of Cobblestone Private Travel and a Morocco travel specialist, told TMR that most of Marrakech is "generally fine," although the Kasbah Tamadot, a luxury hotel overlooking the High Atlas Mountains, is temporarily closed. Other hotels in Marrakech have sustained some structural damage but are still open, he reported.
Tour operators are canceling tours in the regions most affected by the disaster. G Adventures has canceled five of its tours and rerouting others to different parts of Morocco.
"For any travelers who wish to change their travel plans we are helping them do so. This approach allows us to continue running our operations but still supports tourism in Morocco, which is essential in such times," said Soumia Ait Bendawad, regional operations manager for G Adventures in Morocco & The Middle East, based in Marrakech. "We are advising all guests to establish contact with their embassies to register their presence and will release more information as it becomes available. Our thoughts are with the Moroccan people at this time."
Intrepid Travel, which had about 650 travelers in the country at the time of the earthquake, canceled its Moroccan tours through Sept. 12. After that, tours will resume but avoid the High Atlas Mountains and some parts of Marrakech.
"Safety is always Intrepid's number one priority – we're relieved to have been able to account for all our customers and believe cancelling upcoming tour departures is in the best interests of local communities right now," said Zina Bencheikh, Intrepid's managing director based in Morocco. "Our thoughts go out to everyone in Morocco who has been affected by this disaster and we will do everything we can, including through the Intrepid Foundation, to support communities as they rebuild."
The World Health Organization estimates that more than 300,000 people have been affected by the natural disaster. Displaced individuals are in desperate need of basic needs and relief. In response, travel industry leaders have set up funds and put out calls for donations to aid the country in its relief efforts.
"While many of us cannot even begin to understand this level of loss, we can, by supporting this appeal, directly supply those impacted with emergency relief and support," said Biheng Zhang, General Manager of the Intrepid Foundation, which has set up a Morocco Earthquake Appeal.
Diamond urged people to give to the High Atlas Foundation here: Earthquake Relief for Moroccan Communities - GlobalGiving.