The Four Seasons Is Bringing a Luxury Resort and Residences to Oman
by Daniel McCarthy /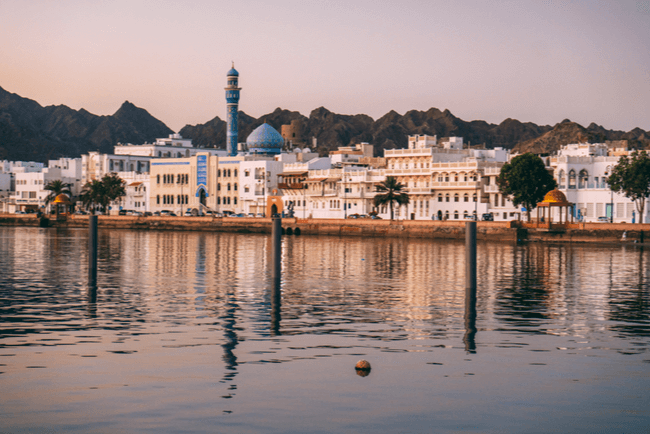 Four Seasons Hotels and Resorts this week unveiled plans for its newest resort in Muscat, Oman.
The hotel company announced that it would bring its iconic resort and private residences to Oman after partnering with the executive arm of the Sultanate of Oman for tourism development.
The resort will sit among the historic sights of Muscat, giving guests the opportunity to stay in a luxury hotel with views of the Sea of Oman on the coast of the Arabian Peninsula.
The plan is for the resort to include 200 rooms and suites along with 100 private residences, all with access to a private beach, five dining outlets, and indoor and outdoor pools with cabanas. Some signature Four Seasons touches will be available onsite, including its spa and Kids for All Seasons children's program.
"The Middle East continues to be an integral part of Four Seasons growth strategy, as we look for opportunities to offer unmatched Four Seasons experiences in exciting and dynamic destinations such as Muscat," said Bart Carnahan, President, Global Business Development and Portfolio Management, Four Seasons Hotels and Resorts.
"We are excited to be a part of OMRAN Group's long-term vision for the future development of Oman's tourism landscape, further accelerating the strategic growth of its capital city and continuing to attract luxury guests and residents from around the world with a brand new Four Seasons offering."
The project is just one of many in the works from the Four Seasons. The hotel company earlier this year announced that its new hotel in Melbourne, which will kick off construction in late 2022 and will debut about five years after that, will crown the western tower of the STH BNK By Beulah, a building that is expected to be the tallest in Australia and a mini-metropolis in itself.
That hotel's lobby will open on the 63rd floor of the building, giving guests panoramic views over the city's skyline, beachfront, and the Royal Botanical Gardens. One of the highlights will be the world's tallest vertical garden.