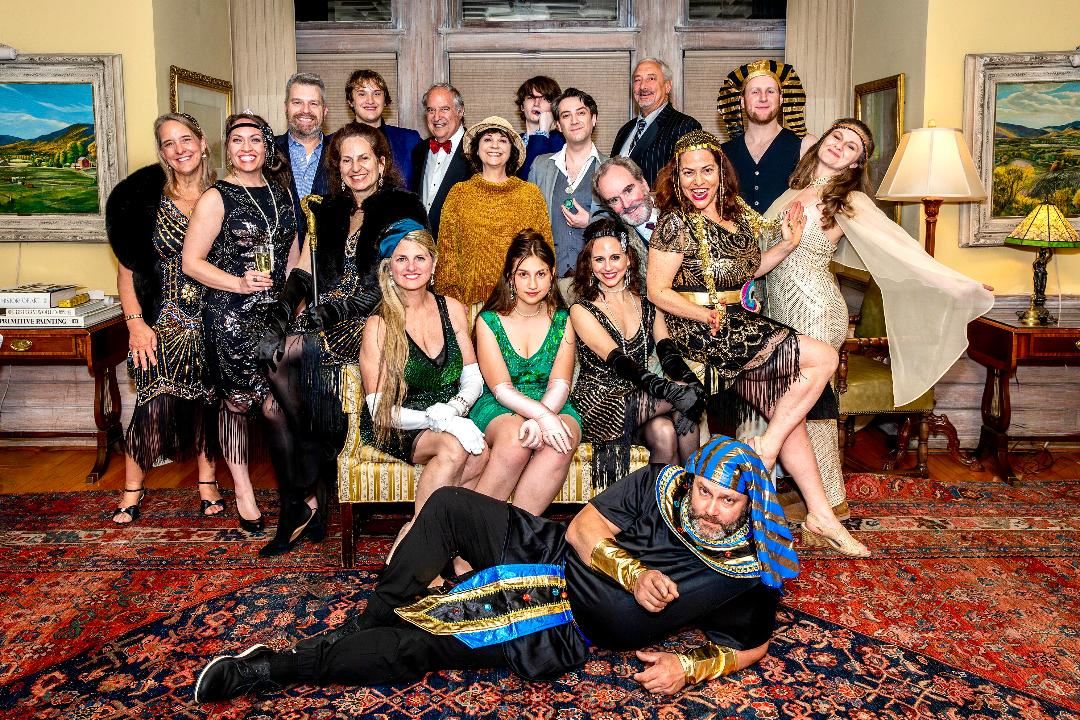 Mystery and thriller novels are one of the hottest genres in the literary world, and for many readers, an interactive murder mystery adventure at a resort or inn is the perfect partner in crime. A murder takes place and the mystery of whodunit unfolds throughout the weekend with clues, red herrings, plot twists, and all the action you'd expect from a good mystery. The action typically takes place during cocktail parties and meals, and the weekends end with prizes. A professional cast is often involved but the actors are incognito, so guests remain clueless.
Here are clues for some spots where mystery lovers can channel their inner Jessica Fletcher, Agatha Christie, or Sherlock Holmes with a little sleuthing.
Mohonk Mountain House
The birthplace of murder mystery weekends, this sprawling resort with an 1869 Victorian castle backdrop, in New Paltz, New York, hosts an annual mystery weekend every March—and has for 46 years.
The plot of the most recent mystery script, Murder at the Speakeasy, revolved around an illegal speakeasy in 1929 Hudson Valley in the Shawangunk Mountains. Next year's event will take place the first weekend in March, and while the mystery theme is yet to be announced, it will include three classic elements—a live-action mystery (performed in four acts); an original puzzle hunt, and a tabletop escape room presented by Mohonk's recreation team.
The all-inclusive package includes accommodations, three meals (locally sourced ingredients from the resort's farm-to-table partners) and the mystery event—guided hikes, yoga, meditation, and fitness classes are also available.

Photo: Wilburton Inn
Wilburton Inn
It should come as no mystery that this historic 1902 mansion in Manchester Village, Vermont, stages professionally scripted murder mystery weekends. After all, the inn's legacy includes a Tony-award-winning playwright.
Innkeeper Georgette Wasserstein Levis debuted a mystery weekend in the late '90s and it went on to become an annual tradition. Her sister is Wendy Wasserstein who wrote the Broadway play, The Sisters Rosensweig, and the character known as Gorgeous was inspired by Georgette. And as an homage, Georgette's first Wilburton murder mystery was titled, The Brothers Rosenbloom.
Today, second-generation family innkeeper and New York City playwright, Tajlei Levis, continues her mom's tradition. Her semi-scripted musical comedies are inspired by true events and/or characters in the inn's history as well as local Vermont history and include lots of audience/guest participation.
This past April's sold-out event, The Case of the Missing Mummy, featured a six-time Tony award-winning producer as the lead, and inn guests dressed as Cleopatra, King Tut, and other theme-inspired costumes. This fall, the mystery is titled The Bridesmaid's Revenge, and set in the '20; the event will be held November 10 to 12.
The weekend package includes accommodations in the inn's mansion guest rooms/vacation homes; a Friday night meet-the-suspects cocktail party; daily breakfast; the Saturday night mystery dinner; and prizes for best sleuthing and creative costumes.

Photo: Vermejo
Vermejo, a Ted Turner Reserve
Vermejo's Casa Grande, a turn-of-century manor in Raton, New Mexico, is the setting for the 1920's Murder Mysteries that are staged throughout the year here.
The mystery show takes place at a roaring '20s-style cocktail party. Guests are encouraged to dress the part—roaring 20's flapper, socialite, gangster, silent film era star—and work to uncover the killer and motive at a Gatsby-esque party. The event becomes a real-life game of Clue—locations include a conservatory, billiard room, and great hall. And the theme speaks to a bygone era—this was the former home of The Vermejo Club during the beginning of Hollywood's Golden Age, where stars like Will Rogers, Cecil B. DeMille, Douglas Fairbanks, and Mary Pickford attended lavish parties.
All guests staying at Vermejo on dates that coincide with one of the Vermejo Murder Mystery shows are invited to participate and be included in their stay. The next Murder Mystery will take place on December 29 as part of a New Year's celebratory weekend. And the property is running a coinciding "Escape" promo where the fourth night is free and includes the mystery on Friday night and New Year's Soirée on Sunday. Or, guests can opt for the minimum required two-night stay which would include the Friday night mystery.