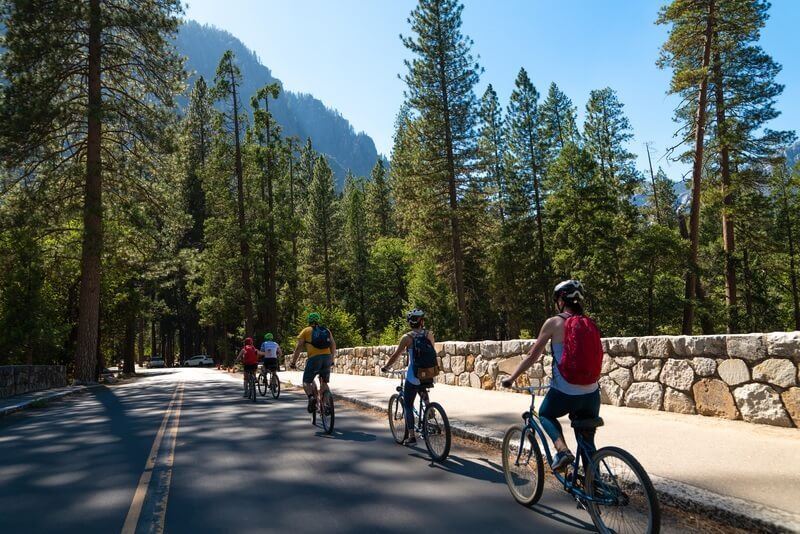 Most any travel supplier will advocate group travel as one of the best ways for advisors to increase their business. As travelers continue to seek to be more engaged in their travels and more immersed in experiences, it's the ideal time for travel advisors to take that advice one step further.
Focusing on the custom group experience, a travel advisor caters to the specific needs of a particular group. Both global and local tour operators offer the ability to tweak their offerings and create a bespoke experience for a particular group.
A Global Company
Intrepid Travel offers more than 1,000 different itineraries in over 120 countries around the world. Brett Murden, Tailor-Made Sales Manager, North America, at Intrepid Travel points out that Intrepid Travel understands that pre-scheduled departures won't always work for everyone. Creating a custom trip for a client has many benefits, such as the ability to choose travel dates, book private experiences and include specific activities of interest that might not be available through a standard trip. Travel advisors booking custom group trips through Intrepid will also benefit from the ability to offer specialty products.
Travel advisor, Roxanna Ferguson of Direct Travel, has embraced this concept and emphasizes the benefits to both her clients and her travel advisors.
"My groups are by no means cookie cutter and Intrepid allows me to customize my groups to the adventures and experiences we seek! With Intrepid you can start small and build your group base from there. Word of mouth is key, so if you have success with a small group, you'll easily build from there. Friends of friends become family and will encourage traveling together."
She recommends offering something that no one else does. "My 'groupies' will say it's all about the experience, so I make sure they have plenty. You can use Intrepid's Local Projects (like the Elephant project near Mandalao in Laos) to entice people to join your group adventures.
Maybe it's a Tuk Tuk Tour or a hike to a waterfall they didn't even know about. People travel for experiences."
Roxanna hosts her groups, something that creates definite advantages for her business. One group creates another. "Some of my groups are affinity groups, but I'd say 90% have come about while on tour. Perhaps it's sitting in someone's cave home in Morocco, or sailing in the Galapagos. It gives us the opportunity to imagine where our next adventure will be and make it come to life."
Roxanne includes all components of her group tours into one unshoppable package. She praises Intrepid for having some of the best tour leaders around. Their ability to customize with flexibility, their local staff, and high commissions are key.
Getting Started
Brett Murden offers a few suggestions for advisors interested in creating custom groups. The minimum group size for a custom trip with Intrepid is four people, though groups of eight or more will help to bring down overall costs. Intrepid specializes in small group tours, with an average group size of 10 people on its standard departures.
Brett also recommends advisors reach out to Intrepid to begin planning a bespoke group trip a minimum of three months in advance of the date of travel, but you will generally see better pricing and availability at hotels if you start planning closer to six-nine months out.
Finally, he recommends using Intrepid's existing trip itineraries for inspiration – they are tried and tested and will definitely provide an unforgettable, seamless experience.
A Local Operator with Curated Options
Advisors specializing in cruises are well aware of pre-planned land tours offered before or after a tour. But, especially for families or groups looking for special experiences, Alaska Railroad offers a dedicated team to help with a bespoke experience.
Ideal for multi-gen travel, an Alaska Railroad custom tour takes away some of the stress of traveling with younger members. Who wants to be worried about their young children disturbing fellow passengers on a set tour? Traveling within a custom group relieves that stress and allows all members of the group to enjoy the destinations in Alaska.
Planning a custom tour with the Alaska Railroad is just a matter of contacting their knowledgeable planning department. The Alaska Railroad recommends at least a three-month window for advance planning and also suggests that advisors consider the shoulder seasons for better rates and availability. All Alaska Railroad rail cars, as well as hotel partners, are completely accessible; many guided excursions are accessible as well. If this is a priority for a group itinerary, they can certainly build a completely accessible tour.
If you are ready to organize a custom group tour, reach out to your preferred tour operator and see what options are available to you. Take their webinars and courses, meet them at conferences, and start your journey with customized groups.
Theresa Russell has written for many travel publications. Her group tour experience started with designing and leading month-long self-contained bicycling tours for teenagers in New Zealand and the Yucatan. She worked with Intrepid Travel to design a customized group tour to visit the monarch butterfly preserves in Mexico.